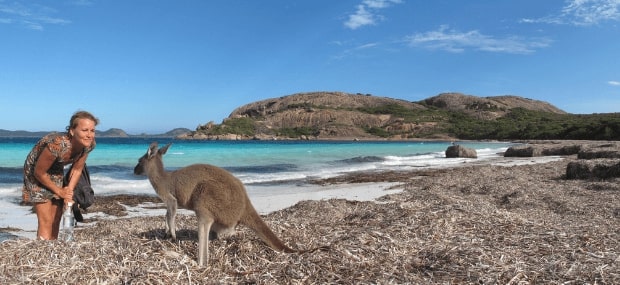 Australia is a country filled with cuddly quokkas, sunshine and a diverse culture from all over the world. Students who are willing to study abroad, choose Australia as their dream study destination.
The Land Down Under is home to thousands of research-led internationally prestigious universities ranked among the top in the world.
If you are looking for reasons to study in Australia, check the points below:
1. Top-Notch Educational Institutions
Australian universities are among the best universities in the world. There are some of the best academic institutions around the country, offering competitive programs and stunning campuses.
These institutions can really set you ahead in your career and educational goals. Since Australian universities are known for their extensive research programs, studying in Australia is a great idea for students who are interested in research.
2. Multicultural
Australia is known for its diverse population of immigrants from all over the world. When studying in Australia, you will meet people from different cultures and backgrounds. You will learn about new cultures and let others learn about you.
Also, you will get familiar with different political views, traditions, lifestyles and religions.
3. Lifestyle
Australia is an English-speaking nation with a population of about 24.6 million. People from over 190 countries reside in Australia. The country is better known for its laid back and fun-loving lifestyle.
The locals keep their work and life balanced, which promotes a healthy lifestyle. This is one of the reasons why international students are attracted so much to the Australian way of living.
4. Vibrant City Life
Australian universities are located in both urban and rural environments. When you choose to study at any of these universities, you'll be able to travel to other neighbouring cities easily.
From quirky shopping boutiques in Melbourne to the spectacular Sydney beaches, each one offers a large number of unique experiences.
5. Easy Communication
English is the native language of Australia. People perceive English as a universal language, which makes it easier for international students to understand and be understood. Australians are known for the slang they use.
You'll be amazed to hear the variations of different slang words they use. If you are having a tough time understanding conversations, ask someone to explain the slang to you.
6. AQF Recognised
Introduced in 1995, the Australian Qualifications Framework (AQF) is a national policy, that ensures regulated qualifications in Australian training and education providers. This framework includes higher education, vocational education, secondary school and training (VET) Courses.
AQF creates pathways between educational standards and qualifications at each level, so no matter what you study, you will get a formal recognition by the Australian Government.
7. Scholarships
The Australian Government has awarded around $200 million worth of scholarships to many international students at regional universities. These scholarships are designed to support students financially with their studies in Australia.
Some of the major scholarship programs available for international students are: Australia Awards, Australian Government Research Training Program (RTP) and the Australia APEC Women in Research Fellowship. For deserving students, the scholarship value will depend upon the selected course at the university.
8. Incredible Work Opportunities
Unlike other countries, Australia offers a Temporary Graduate Visa to International students who are studying in Australia. With this visa, they can continue to work after they have graduated.
For international students, there are several rewarding experiences and opportunities to gain real-work experience in Australia. Working part-time while completing a degree helps students to cover their college and living expenses.
9. Affordable Accommodation Options
Australia welcomes students from all over the world. And when it comes to living options, Australia has so much to offer.
Regardless of your length of stay, the university you study, your personal preferences, you can choose from on-campus accommodations, homestays, rental properties and short-term accommodations.
10. High-possibility of settling in Australia
Many international students are attracted to the sightseeing, quality of life and laid back environment in Australia. Some of them even aim to settle in the country by acquiring PR from the Department of Immigration and Border Control (DIBP).
The chances of gaining permanent residency (PR) are enhanced when working and studying in regional areas, but you still need to meet all DIBP requirements.
Australia is known for its rich educational and research initiatives. International students choose Australia for their studies because of the quality institutions that add tremendous value to their life and career.
Useful Topics to Explore:
Don't forget to share this post!