When it comes to transportation, Australia offers many great options. Whether you want to get around town on weekends or just want to travel, it is important to know how the transport system works in Australia.
The country offers extensive modes of transportations, ranging from trains, bicycles, buses, taxis to planes and trains. In this post, we will talk about Australian transportation in detail.
Common Modes of Transport
1. Cycling/Biking
Most international students spend between $700 - $ 1500 per year on transport. This makes getting a bicycle an economical alternative. Students can either purchase a bike or even rent it. Here is the list of a few Australian cities that offer bike share schemes.
However, it is obligatory for a cyclist to wear a helmet, lights on the front and back of the bicycle, and a good lock to protect the bicycle from theft. Also, the cyclist needs to follow the road rules.
2. Buses and Coach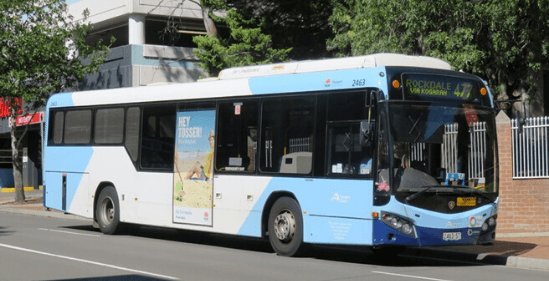 Buses are one of the most common and economical means of transport for international students in Australia. Most of these services can be easily operated from a reusable smart card system, but in some regional towns and cities, you can purchase tickets from the bus drivers directly.
Depending on the destination, you can also choose long-distance coach travel. This is another inexpensive option than train travel. Travel by coach is comfortable as most of the vehicles have onboard entertainment and restrooms. Some of the newer coaches even have Wifi and USB charger points.
To book a bus or a coach, you can visit websites like:

3. The Rail System in Australia
Subways and trains system in Australia connects to every part of the country. The large rail network in Australia comprises of more than 33,919 km of tracks. It is one of the easiest and convenient modes of transport in the country.
Popular rail service providers are:
4. Taxis
For a comfortable long journey, the taxi is an excellent choice. Just like in most countries, taxis can be easily seen on the roadside. You can hire it by waving it down on the roadside. It is one of the best methods to move quickly around the city.
But, it is an expensive and inconvenient option. Usually, taxis cost you more after 10 pm and the shift of drivers start at 3 PM and 3 am in most cities. If you want to book taxis to travel within Australia, then here are some taxi service providers that may help.
5. Airlines
Air travel covers the vast distances between the major cities in Australia, which ultimately saves time. For example, if you want to travel between Sydney and Perth, it will take approximately 5 hours. But if you travel between the same destinations by road, it will take 40 hours to 14 days, depending on the multiple stopovers you make while traveling. The 4 major airlines in Australia are:
Public Transport Websites
Regardless of where you live in Australia, each territory has its own public transport website. You can check the transport websites of the state you reside in and explore the different public transport systems. Here is the list of public transport websites in each state and territory.
Australia offers a wide range of transport options to choose from. You can choose one as per your convenience, budget and travel without any hassle.

Useful Topics to Explore:
Don't forget to share this post!