Are you an aspiring student who is willing to study abroad? Are you seeking a country with high-quality education, a high living standard, and job opportunities? If yes, Australia has got you covered!
Australia is home to 43 universities and is one of the international students' most popular study destinations.
If you are ready to explore the study culture of the Kangaroo land and seeking the right place to pursue your desired degree, here we have a list of the best places to study in Australia for domestic and international students.
1. Melbourne
Melbourne, the cultural capital of Australia, is one of the top destinations for international students to study.
Ranked as the most liveable city in the world, Melbourne is the second best place for studies after Paris. The headquarters of the largest corporations are situated in Melbourne.
This Australian city welcomes international students to pursue studies at the top universities.
It also offers multiple things to do, like attending live music, sporting, and comedy events. The city is home to 7 universities and has achieved the best score in the index of "student mix."
Apart from reflecting a high standard of education, Melbourne is also ranked higher in terms of finding employment. Because of that, students from all over the world choose Melbourne as their study and work destination.
Popular Universities in Melbourne:
2. Brisbane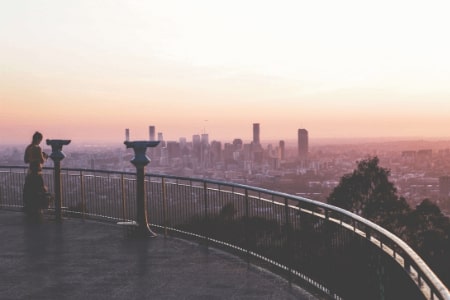 Brisbane, the third most populated city in Australia, welcomes 50,000 international students each year.
Popular as a tourist destination, Brisbane is known for its beaches, urban and outdoor lifestyle, sunny climate, trendy nightlife and stunning art scenes.
Also referred to as a "new world" city, it is home to many major universities, out of which four are listed in the rankings of QS world universities.
Local universities offer around 9,000-degree courses at Bachelor, Master and PhD levels. The tuition fees charged at local universities are pretty low, which makes it the most affordable Australian city to study.
Popular Universities in Brisbane:
3. Sydney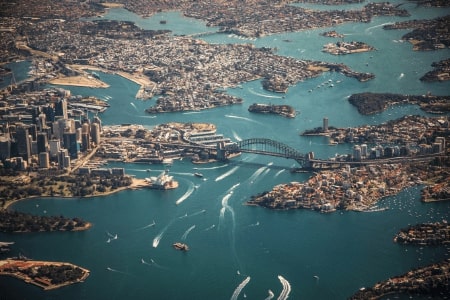 The largest city and financial hub of Australia, Sydney welcomes more than 50,000 international students every year.
Sydney offers many employment opportunities for international students with a high-quality life, education, nightlife, lovely beaches, and an excellent student mix.
Due to the larger economy, Sydney is many multinational corporations' financial centres and headquarters.
The city features five international universities that provide globally recognised research degree programs. Two of these five universities rank among the top 50 in the QS World Rankings.
Sydney is also rated among the top cities for students in the world. Studying in Sydney opens new horizons for international students.
Popular Universities in Sydney:
4. Canberra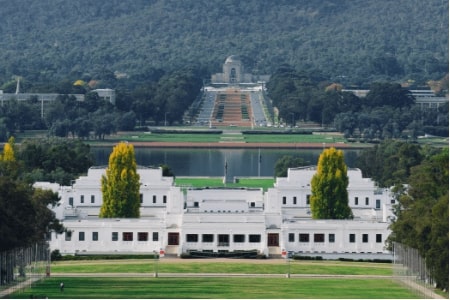 Canberra is the national capital of Australia. Every year, the city hosts 35,000 students, out of which 9,000 are international students.
There are two local universities in Canberra, including the top-ranked National University of Australia.
The high-quality education, the perfect natural environment and the convenience of the modern city make it one of the favourite choices for international students to study in Australia.
The city is also home to many attractions and nature reserves like the Black Mountain Tower, Lake Burley Griffin, a Man-made lake right in the centre of the town, and the Captain James Cook Memorial.
Also, when it comes to expenses, it is one of the affordable study destinations with a high standard of living.
Popular University in Canberra:
5. Perth
The capital city of Western Australia, Perth, is recognised widely as one of the 'Educational Cities' in Australia.
The city features a warm climate, various cultures, lovely beaches, universities and social activities. Perth grabs the attention of many visitors as well as international students.
Three universities in Perth ranked as the top universities in the QS world university ranking. The University of Western Australia (UWA) (joint 93rd) is the highest.
This Australian city is also one of the most desirable places in the world. It has a high standard of living while at the same time it is affordable for international students.
Perth offers a lot of free things to do, such as outdoor activities, picnics, parks and more.
Some major attractions you can find in Perth are Kings Park, which is one of the largest inner-city parks in the world, an interactive science museum, and the Pinnacles, a desert landscape.
Popular University:
Australia provides some of the best cities in the world to study for international students. When it comes to education, Australia has the most prestigious universities in the country, which are well-known around the globe.
It is an affordable destination in terms of living standard, employment and tuition fees – these are enough reasons to choose Australia as your study destination.
Frequently Asked Questions (FAQs)
What Are The Best Universities in Australia For International Students?
Here are the top universities in different cities of Australia:
Monash University

RMIT University

University of Melbourne

Swinburne University of Technology

La Trobe University

Victoria University

Australian Catholic University
University of Sydney

University of New South Wales

Macquarie University

Western Sydney University

University of Technology Sydney
The Australian National University

University of Canberra

The Canberra Institute of Technology
The University of Queensland

James Cook University

Queensland University of Technology

Griffith University
The University of Adelaide

Flinders University

University of South Australia

Torrens University Australia
What Are The Best Regional Areas in Australia for International Students?
There are four regional areas for students who plan to study abroad in Australia:
Darwin: With beautiful regional towns, and high employability rates, it is an excellent choice for international students.
Tasmania: This place is ideal for nature-lover or food lovers looking for an affordable home that fits their budget. Moreover, Tasmania is easy to obtain PR and is famous for its best air quality index, scenic views, and incredible history compared to the Australian states.
Sunshine Coast: It is another excellent perfect destination in Australia that offers numerous learning and career opportunities, stunning beaches, a high-paced economy, and a desirable lifestyle that attracts most overseas tourists to this place.
Byron Bay: Home to the most iconic Cape Byron Lighthouse, Byron Bay is preferred for its seaside beaches, exclusive shopping experiences, and fine dining experiences. You can find both budget-friendly and luxurious accommodations as per your spending capacity.
What Is The Best City in Australia for PR?
Australia is undoubtedly a fabulous place to live and work. Thousands of immigrants choose Australia for PR (Permanent Residency) as it is a developed country and provides ample opportunities for qualified learners and skilled employees.
When talking about the city which is the easiest to get Australian Permanent Residency and citizenship, Tasmania tops the list. The state accepts applications from people whose occupations are listed on the State Migration Plan and Consolidated Skilled Occupations List.
Besides Tasmania, you can also consider New South Wales and South Australia for PR.
New South Wales is also an excellent option for permanent residency due to its strong economy, which is expected to reach $1 trillion by 2030. South Australia is preferred for its relaxed and friendly lifestyle and affordable housing options to live and work.
Those planning to migrate to any of these states can apply for Visa 189, Visa 190, and Visa 491.
Which City in Australia has The Most Jobs?
Australia's proud culture motivates everyone to be financially independent and expects them to contribute to the economy's development.
Melbourne and Sydney are the two more significant markets that provide maximum job opportunities with intense competition between job applicants.
Which City Is Best for Earning Money In Australia?
You can find big companies, industries, and offices in Sydney. It is the financial powerhouse of Australia, where all central banks, law, and insurance firms have their headquarters.
The city also houses famous telecom and IT companies. There is a huge demand for project managers, financial experts, technical consultants, and developers.
The city offers plenty of earning opportunities for domestic and international students, especially in the Medical, FMCG, and pharmaceutical sectors.
The top ten companies in Sydney are:
Commonwealth bank of Australia

Macquarie Group Limited

Woolworth Limited

Westpac Banking Corporation

Goodman Group

Brambles

Scentre Group

Insurance Australia Group Limited

QEB Insurance Group Limited

Scentre Group

Sonic Health Care Limited
Which City Is Better For Students In Australia?
There is no one perfect city to study in Australia. As each student has different requirements and interests, deciding the correct city is a personal choice.
QS ranks the best cities for students worldwide based on the desirability, student reviews, employer activity, and affordability. 7 Australian cities were in the top 100 QS Best Student Cities Rankings for 2022.
| | | | | |
| --- | --- | --- | --- | --- |
| QS Rank | City | Student View | Student Mix | Affordability |
| 6 | Melbourne | 98.4 | 100 | 38.4 |
| 8 | Sydney | 96.9 | 98.5 | 33.4 |
| 29 | Brisbane | 77 | 94.1 | 42.4 |
| 35 | Adelaide | 87.4 | 93.8 | 41.5 |
| 35 | Perth | 76.8 | 90.9 | 40.7 |
| 37 | Canberra | 75.7 | 86.4 | 39.5 |
| 89 | Gold Coast | 35 | 80.2 | 46.3 |
The above cities are the most preferred study-abroad destinations among international students. They provide a culturally diverse environment and a great social life for students.
If your priority is safety, then Canberra and Adelaide are the top two safest cities, followed by Sydney, Brisbane, Perth, and Gold Coast. Standard transport options such as buses, trains, taxis, trams, or ferries are easily available in all Australian cities.
City
Cost of Living
QS Student View Rank
Safety

Melbourne

1312 AUD/month

2nd

8th safest Australian city with a low crime index

Sydney

1421 AUD/month

4th

4th safest Australian city.

Safety Index- 66.37

Brisbane

1342 AUD/month

36th

5th safest Australian city.

Adelaide

1580 AUD/month

16th

2nd the safest Australian city.

Safety Index- 70.82

Perth

1306 AUD/month

37th

6th safest Australian city

Safety Index- 58.06

Canberra

1270 AUD/month

41st

The safest Australian city

Safety Index- 77.51

Gold Coast

1372 AUD/month

100th

7th safest Australian city

Safety Index- 56.72
What Is The Cheapest Way To Study In Australia?
The average expense for students in Australia is $2900 per month. However, they can easily manage to live anywhere around $1800 to $2400 per month. Here are some affordable ways to study in Australia (below $2000).
How Much Does It Cost To Study In Australia?
The Australian Department of Home Affairs advises students to have at least 21,041 AUD to meet their living costs in the country.
However, the amount may differ based on the city you plan to study in and your personal choices. Where Sydney is the most expensive city in terms of cost of living, Canberra is the cheapest among the top student cities.
Average cost based on levels of study in Australia
| | |
| --- | --- |
| Education Type | Average Tuition Fee |
| | AUD7,800 - 30,000 per year |
| English language course | AUD300 per week |
| Vocational Education and Training | AUD4,000 - 22,000 per year |
| Foundation courses | AUD15,000 - 33,000 total |
| Bachelor Degree | AUD15,000 - 33,000 per year |
| Master's Degree | AUD14,000 - 37,000 per year |
| Doctoral Degree | AUD14,000 - 37,000 per year |
| MBA | AUD11,000 - 121,000 per year |
Bachelor's Degree Costs – between AUD23,200 to AUD 43,680 p.a.
How Much Money Do I Need For an Australian Student Visa?
The possible expenses you incur are:
The application fee for the student visa is $650

Cost of studying (Refer to the above table)

Living expenses (minimum $1000 per month)
Applicants must show they have adequate personal funds to cover their travel expenses coming to Australia and support their stay. They need to show their bank statements to confirm the same. Fund Requirement: Student or guardian: AUD 21,041. Spouse or partner: AUD 7,362.
Can I Bring My Family To Australia on a Student Visa?
Yes. You can apply to have your family accompany you to Australia on your student visa application. On the visa application, you must declare your immediate family members (a parent, legal custodian, or a relative above 21 years).
What Is The Age Limit For an Australian Student Visa?
You can apply for a Student Visa in Australia at any age. However, the Department of Home Affairs will consider your age to determine the genuineness of your application. Special conditions are applicable for those who are below 18 years old.
What To Consider To Find The Best Place To Study in Australia For international students?
The best places to study in Australia are determined based on the following factors:
1: The university rankings, facilities, and offerings are the main factors that play a crucial role in deciding which place in Australia is best for international students. Sydney comprises five globally ranked universities, making it a perfect destination for international students. Perth and Melbourne are other top Australian cities attracting international students.
2: Desirability is the second factor that students consider when choosing the ideal place to study in Australia. This includes student diversity, living conditions, climate, cultural environment, transport, leisure activities, layout, safety, and pollution level. Melbourne, Brisbane, and Wollongong are the most liveable cities for students in Australia.
3: Students look at another factor: how economical a city is. This includes comparing cities based on the tuition fees for overseas students and the cost of living that varies between cities due to variations in housing prices.
4: Employability Rate and the city's recruitment activity are other crucial factors that students seek in their study abroad destination. The more employers are based in the city, the more advantageous it is for international students
Which City In Australia has The Most International Students?
| | | |
| --- | --- | --- |
| University | Total International Students | International Proportion |
| Monash University | 25,690 | 30.7% |
| The University of Sydney | 25,532 | 38.2% |
| The University of Melbourne | 21,858 | 32.1% |
| The University of Queensland | 17,865 | 33.3% |
| RMIT University | 16,667 | 24.1% |
| University of New South Wales | 15,741 | 25.2% |
| University of Technology Sydney | 13,672 | 29.7% |
| Deakin University | 13,044 | 21.9% |
| The Australian National University | 9,782 | 37.0% |
| Macquarie University | 9,414 | 21.1% |
Do you wonder which is the best city in Australia to live and work for international students?
Melbourne – Top cultural city with a diverse economy
Total Students: 3,00,000 students

Number of International Students: 1,00,000
Sydney – Economic and financial centre and the most competitive city for higher learning and research
Total Students: 2,30,000 enrolled students

Number of International Students: 23% of the total student population, i.e., around 50,000
Canberra – Master Planned city that offers a blend of modest and metropolitan life and provides a holistic study experience
Total Students: 35,000 students

Number of International Students: 1/4th of the total student population, i.e., 9,000
Brisbane – Subtropical climate, affordability, and flourishing entertainment hub are major features that attract overseas students
Total Students: 100,000 students

Number of International Students: 22% of the total student population, i.e., 22,000
Adelaide – Features a culturally diverse student population and high-quality life at an affordable cost
Total Students: 70,000 students

The number of International Students: 27% of the total student population, i.e., approx. 20,000
Perth – Overseas students are drawn to this city for its active lifestyle, almost isolated geography, high employability rate, a blend of city life and nature lure
Wollongong – Small population; abundance of beaches, and temperate climate are some characteristics that interest overseas students
Total Students: 27,000 students

Number of International Students: 10,000
Which Is The Cheapest City To Study in Australia?
We have listed different cities in descending order based on their average annual weekly living budgets to help you find the most affordable city in Australia for international students.
Canberra
Brisbane
Queensland
Hobart
Perth
Darwin
Adelaide: LEAST EXPENSIVE CITY
Is Sydney or Melbourne Better For Students?
Melbourne and Sydney are the two best cities for domestic and overseas students in Australia. Melbourne also called Australia's cultural capital, is crowned the best student city in the country.
It is amongst the best in Australia in terms of career prospects. With over 94,000 international students, it has the most foreign student population compared to any other city in Australia.
Besides learning, Melbourne is also an excellent centre for food, entertainment, and shopping and hosts several events that focus on arts, music, fashion, film, and much more. Melbourne is the headquarters of big firms like Commonwealth Bank of Australia, Coles Group, and BHP Group.
Sydney, on the other hand, is the financial powerhouse of Australia. It gives tough competition to Melbourne and is ranked just two spots above Melbourne in the QS Best Student Cities 2022 ranking.
Besides being home to various top-ranked institutions, Sydney has fabulous outdoors and offers a lively lifestyle, with numerous places for entertainment, including world-renowned venues like the Sydney Opera House.
Refer to the below Sydney vs Melbourne comparison to find out if it is more expensive to live in Sydney or Melbourne.
| | | | | |
| --- | --- | --- | --- | --- |
| QS Rank | City | Student View | Student Mix | Affordability |
| 6 | Melbourne | 98.4 | 100 | 38.4 |
| 8 | Sydney | 96.9 | 98.5 | 33.4 |
| | | |
| --- | --- | --- |
| Parameters | Melbourne | Sydney |
| Number of Students | 270,000 university students | 230,000 university students |
| No. of Overseas Students | More than 1/3rd - 91,000 | 22% or around 50,000 students are from overseas |
| Cost of Living | 1,312 AUD/ month | 1,421 AUD/ month |
| Salary Prospects | 106,000 AUD | 108,000 AUD |
| QS Employer Activity Rank | 7th | 10th |
| Safety | 8th safest city in Australia with a low crime index. | 4th in terms of safety in Australia with a safety index of 66.37 |
| Transportation | Trains, buses, trams | Metro, train, bus, ferry, taxis, trams |
| QS Student View Rank | 2nd | 4th |
The above comparison shows that Melbourne is cheaper to live in than Sydney. Furthermore, you can find some serious real estate deals in Melbourne. Hence, you can live a comfier lifestyle in Melbourne than in Sydney.
Secondly, Melbourne's laid-back and friendlier culture makes it easier to secure a job than in Sydney.
According to Labour Market Insights, Melbourne is also ahead of Sydney in terms of employment rate. The unemployment rate in Sydney is 6.6, and 5.6 in Melbourne. Thus, Melbourne is better than Sydney in the case of career prospects.
Lesser traffic, diverse weather, the best tram system, and a vibrant nightlife are a few more reasons why students prefer Melbourne over Sydney.
Why Is Perth Better Than Sydney?
Perth and Sydney are two beautiful cities in Australia. However, if you have to decide between the two, then Perth is indeed a better choice to live in Australia for the following reasons: a
Perth is a compact city and has a smaller feel than Sydney. It is easy and quick to walk around. It also has a slower living pace and is more relaxing and less stressful than Sydney.

Due to the low criminal activity rates and lower population density, people in Perth feel safer than in Sydney.

In terms of Cost of Living, Sydney has a high rental cost compared to other cities in Australia. Where you would need 7,200.00A$ in Perth, you would need around 8,448.58A$ to maintain the same living standard in Sydney.
The difference in the cost of living is due to the stark contrast in property prices in both cities. Based on December 2021, the average property price in Perth was $529k, compared to $1.1 million in Sydney. Thus, if you plan to move permanently to Australia, living in Perth is much more economical than in Sydney.
Driving in Perth is more straightforward than in Sydney, which is usually busy with heavy traffic. The time it takes to travel around Perth city on public transport is less than while travelling in Sydney.
The weather in Perth is a bonus. Sydney has a much more humid climate and has almost double the volume of rain in a year than Perth, which makes it uncomfortable for many. On the other hand, Perth is regarded as the sunniest city worldwide as it gets 30% more sunny days than Sydney and thrice more than Melbourne.
Explore other Topics: