Are you an aspiring student who is willing to study abroad? Are you looking for a country that not only offers a high-quality education but also a high standard of living and job opportunities? If yes, Australia has got you covered!
Australia is home to 43 universities and is one of the most popular study destinations for international students.
If you are ready to explore the study culture of the Kangaroo land and seeking the right place to pursue your desired degree, here we have listed of the top places to study in Australia:
1. Melbourne
Melbourne, the cultural capital of Australia is one of the top destinations for international students to study.
Ranked as the most liveable citiy in the world, Melbourne is the second best place for studies after Paris. The headquarters of the largest corporations are situated in Melbourne.
This Australian city welcomes international students to pursue studies in the top universities.
It also offers multiple things to do like attending live music, sporting, and comedy events. The city is home to 7 universities and has achieved the best score in the index of "student mix."
Apart from reflecting a high standard of education, Melbourne is also ranked higher in terms of finding employment. Because of that, students from all over the world choose Melbourne as their study and work destination.
Popular Universities in Melbourne:
2. Brisbane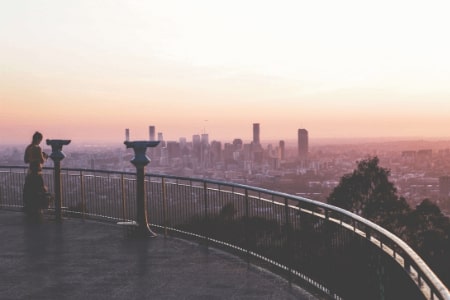 Brisbane is the third most popultated city in Australia which welcomes 50,000 international students each year.
Popular as a tourist destination, Brisbane is known for its beaches, urban and outdoor lifestyle, sunny climate, trendy nightlife and stunning art scenes.
Also referred to as a "new world" city, it is home to many major universities, out of which four are listed in the rankings of QS world universities.
Local universities offer around 9,000-degree courses at Bachelors, Masters and PhD level. The tuition fees charged at local universities are quite low, which makes it the most affordable Australian city to study.
Popular Universities in Brisbane:
3. Sydney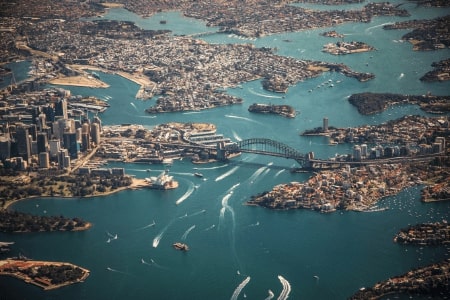 The largest city and financial hub of Australia, Sydney welcomes more than 50,000 international students every year.
With a high-quality life, education, nightlife, lovely beaches and a great student mix, Sydney offers many employment opportunities for international students.
Due to the larger economy, Sydney is also known as the financial centre and headquarter of many multinational corporations.
The city features 5 international universities that provide globally recognised research degree programs. Out of these 5 universities, two of them rank among the top 50 in the QS World Rankings.
Sydney is also rated among the top cities for students in the world. Studying in Sydney opens new horizons for international students.
Popular Universities in Sydney:
4. Canberra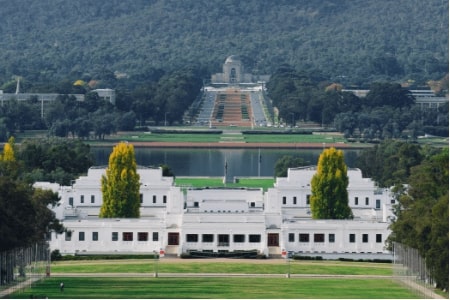 Canberra is the national capital of Australia. Every year, the city hosts 35,000 students, out of which 9,000 are international students.
There are two local universities in Canberra including the top-ranked National University of Australia.
The high-quality education together with the perfect natural environment and convenience offered by the modern city makes it one of the favourite choices for international students to study in Australia.
The city is also home to many attractions and nature reserves like the Black Mountain Tower, Lake Burley Griffin which is a Man-made lake right in the center of the city, and Captain James Cook Memorial.
Also, when it comes to expenses, it is one of the affordable study destinations with a high standard of living.
Popular University in Canberra:
5. Perth
The capital city of Western Australia, Perth is recognised widely as one of the 'Educational Cities' in Australia.
The city features a nice and warm climate, a variety of cultures, lovely beaches, universities and social activities. Perth grabs the attention of many visitors as well as international students.
There are three universities in Perth ranked as the top universities in the QS world university ranking. The highest of which is the University of Western Australia (UWA) (joint 93rd).
This Australian city is also one of the most desirable places in the world to live in. It has a high standard of living while at the same time it is affordable for international students.
Perth offers a lot of free things to do such as outdoor activities, picnics, parks and more.
Some major popular attractions you can find in Perth are the Kings Park, which is one of the largest inner-city parks in the world, an interactive science museum, and the Pinnacles, which is a desert landscape.
Popular University:
Australia provides some of the best cities in the world to study for international students. When it comes to education, Australia has the most prestigious universities in the country, which are well-known across the world.
It is an affordable destination in terms of the living standard, employment and tuition fees – these are enough reasons to choose Australia as your study destination.
Explore other Topics:
Don't forget to share this post!