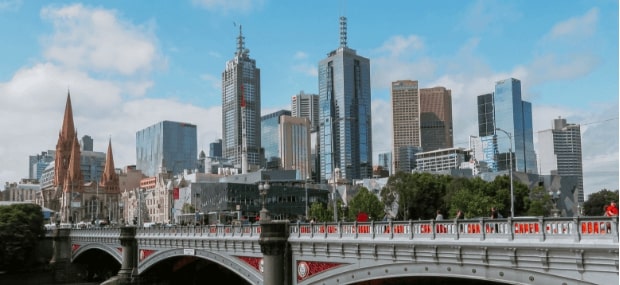 Melbourne is home to world-class universities and research facilities that attract many international students worldwide.
Below are the top ten reasons why you should study in Melbourne.
1. Best City For International Studies
Melbourne is the first choice for students from different nations when it comes to studying. The world also agrees and named it the best city for international students in Australia. Study-wise, Melbourne is the second-best city in the world after Paris.
The ratings are based on the quality of lifestyle, employment, universities and student community.
Moreover, Melbourne scored 100/100 in terms of tolerance, social inclusion and population.
2. Multicultural Experience
The city of Melbourne is also known for its student mix.' More than 200,000 international students from approximately 170 countries stay in Melbourne. The city celebrates diversity through various events, performances, festivals and local foods.
In Melbourne, celebrations run in the city all year round. The friendly atmosphere enables international students to make friends very quickly.
3. Transport
Melbourne has a comprehensive transport system of trains, buses and trams that make getting around the city easier. With the accessibility of taxis and cycle tracks, the need for a car is minimal in Melbourne, especially in the inner city.
To drive in Melbourne, you must acquire a valid permit/license and understand the road rules.
4. International Culinary Delight
Melbourne has gained prominence as the food capital of Australia.
It offers a wide variety of tempting international flair. From Asian dishes to traditional Australian dishes, this culinary hub has so much to offer.
5. World's Top Universities
Melbourne is the most attractive destination for international students because of having the world's most diverse student communities and universities.
The QS World University Ranking 2022 placed The University of Melbourne 37 out of the top-ranked 100 universities worldwide.
As an international student, if you want to get a high educational standard along with a wide variety of course selections, you may pick any of the top universities in Melbourne.
6. Excellent Student Support
Melbourne universities are also known for providing support to international students. It includes everything from housing and social connections to finance and language learning skills.
7. Employment Opportunities
As a leading knowledge city, Melbourne attracts many international companies that set up development and research operations. When it comes to employability, Melbourne ranks as the tenth-best city in the world.
During semesters, students can work 40 hours per fortnight. International students can also reap the benefits of a Live Study Program in Melbourne.
8. Adrenaline-Filled Sporting Events
If you are into sports, the city hosts many events, allowing you to enjoy your favourite sport.
Melbourne hosts events such as the Australian Open Tennis, Formula 1 Grand Prix, the Melbourne Cup, the Motorcycle Grand Prix and many more.
9. Unbeatable Lifestyle
Melbourne is considered the cultural capital of Australia. From beautiful beaches to fantastic nightlife and exciting food culture.
The city is ranked as the third-best city in the world in terms of a student's experience.
10. Next Level Coffee Culture
Melbourne is heaven for coffee addicts. With trendy cafes around every corner, you can see people everywhere with a takeaway coffee cup in their hand.
If you come to Melbourne as an international student, you can keep yourself energised with countless coffee options.
With an unbeatable lifestyle, world-class institutions and many employment options, Melbourne deserve to be recognised as one of the best cities in the world for international students.
Useful Link to Explore:
How useful was this post?
Click on a star to rate it!