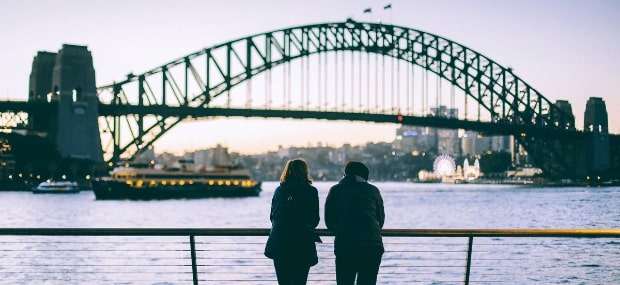 Did you know Sydney is home to the five largest universities in the world, each with more than 30,000 students studying on Campus?
Students come from India, China, Thailand, Brazil, China, Vietnam, Malaysia, and many other countries.

Students are attracted to this country because Sydney universities are recognised globally for their academic research. Even in the world rankings, Sydney's universities are in the top 10.
Below Are The Top 10 Reasons Why To Study In Sydney
1. Perfect Weather
Many international students want to study in Sydney because of the great weather. You can do countless outdoor activities, including riding a bicycle, exploring the city centre, learning to surf in Manly or Bondi Beach, and much more.
As a student, you don't need to spend much time inside an air-conditioned room as there are plenty of things to do under the sun.
2. Globally Recognised Qualifications and Courses
The courses in Australia are under the strict supervision of the Australian government. They are of a high international standard as they are constantly monitored. Most Australian degrees are recognised worldwide.
3. Unity in Diversity
As a global talent hub, Sydney is the melting of different cultures. The city is home to people from different backgrounds.
More than 35,000 international students are studying at local universities in Sydney.
4. Easily Available Public Transportation
The public transport system in Sydney makes it easy and convenient for students to get around the suburbs, city centre and other neighbouring areas like Newcastle or the Blue Mountains. This also includes buses, ferries, trains, and trams.
You can use the City's Opal card or debit and credit card to travel around the city. It is super easy and efficient.

5. Valuable Resources and Assistance
As an international student, you are not restricted from asking for university help.
The non-government organisations, charitable organisations, and the local government of New South Wales provide valuable resources and assistance in various issues such as studies, work, sports, health and more.
6. Quality Education and Excellent Job Opportunities
Two Sydney universities ranked among the top 50 universities in the QS University ranking.
In Australia, The University of Sydney ranked 2nd and 28th in Asia for its passionate teachers, world-class research output and industry partnerships.
7. Events & Festivals
Be it a small or a big event, sporting or musical one; there is always something happening in Sydney. Even free events provide opportunities for international students to make new friends.
As a multicultural city, the city celebrates festivals from Egypt, India, Brazil, Armenia, Greek, Japan and other global countries. Sydney offers a great chance for everyone to enjoy the global culture.
8. Job Opportunities
Sydney covers you if you are looking for work while studying in Australia. The city offers lots of job opportunities for international students.
You will receive several benefits like flexible working conditions, professional development courses and competitive salaries as an employee.
9. Eating Out In Sydney
As home to many nationalities, Sydney offers almost every international food you can think about. You should have no issues locating your country's favourite food back home.
Some other popular places where you can enjoy delicious international foods are the Haymarket in Sydney's Chinatown and Liverpool Street in the CBD, which houses the Spanish Quarter.
10. Quality of Life
According to Economist Intelligence Unit (EIU), Sydney is among the world's top most livable cities. International students can enjoy a high-quality life while studying and working in the city.
Useful Links to Explore:
How useful was this post?
Click on a star to rate it!