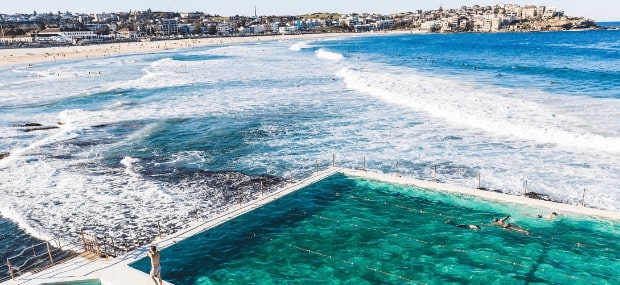 New South Wales (NSW) is a southeastern state in Australia where 7.992 million people reside. Also known as the global cultural hub, NSW is the largest and the oldest cosmopolitan state in Australia.
NSW is also an economic powerhouse, with an economy larger than Singapore, Hong Kong, and Malaysia. In addition to its economic and cultural strength, NSW is popular for its global status of international transport networks, with around 1000 flights operating every week.
If you are an international student seeking more information about studies in New South Wales, then this post is for you.
1. Studying in New South Wales
New South Wales is home to top-notch universities, research organisations, vocational institutions, and the best colleges in Sydney, Australia offers innovative and industry-relevant education. The education system of NSW provides a broad range of courses and degrees in the field of arts, medicine, sciences and classical studies.
The regional campuses and institutions offer a great selection of courses in agriculture and sub-fields like viticulture. Altogether, NSW holds a strong reputation among international students in terms of qualifications, cultural diversity, high-quality teaching and research, and a safe study environment.
The research sector and the universities in New South Wales are linked to global research networks and industries. This helps domestic and international students to develop their skills while studying and be work-ready by the time they completed their degree. Also, NSW has the largest research sector in Australia.
The total student population of New South Wales is 391,000, out of which 23% are international students and 77% are interstate domestic students. There are about five universities in the regional New South Wales and nine in Sydney. Being the largest state, NSW has a wide range of TAFE institutes and higher education providers.
2. Universities in New South Wales
3. Living in New South Wales
New South Wales is the most densely populated and the oldest state in Australia. It is the large state that features everything - from the deserted stretch of the outback to alpine regions and relaxed beach towns like Byron Bay to the glamorous capital city Sydney.
Sydney, the most popular city in New South Wales is popularly known for its bustling city lifestyle, iconic architecture, and pristine beaches. From local flea markets, music festivals, to sporting events and more, Sydney has it all. The Sydney Opera House, Bondi Beach, the Harbour Bridge and Taronga Zoo are some of the most popular attractions in Sydney.
There are also many clubs, restaurants, theatres, shops, and parks to explore. All in all, Sydney is a multicultural place to live that boasts an exceptional education system, a thriving arts and social scene.
The regional part of New South Wales offers you a relaxed lifestyle that you've been dreaming for. Here, the residents enjoy sunny weather and a temperate climate that encourages an outdoor lifestyle.
New South Wales has hundreds of beaches along the coastline that stretches over a 1000 km. It also features the famous vineyards of the Hunter Valley and the Blue Mountains. So, if you are planning to study in regional New South Wales, you'll have a number of places to visit over the weekends and during semester breaks.
4. Climate
Temperatures vary across New South Wales. Sydney has a temperate climate with mild winters and warm summers.
The maximum temperature may reach 26°C in January and then fall down to 16°C in July. In Newcastle, the average summer temperature is in the mid-twenties, while in the inland city Wagga Wagga hits the low thirties.
5. Housing
The average weekly rental price for a house in Sydney is AUD $865 and $730 for a unit setting. The regional New South Wales has relatively low housing prices, the weekly rent of a house ranges from $330 - $370 and for a unit it's between $240 - $310.
The student rental market in New South Wales is very competitive, you can consult your institution's housing service for any advice or referrals. It's important to note that the figures mentioned may vary depending on the location you choose.
6. Transport
Sydney offers the best modes of transportation in Australia, which includes buses, ferries, light rail, and trains. 'My Multi' tickets are available for weekly, monthly and yearly travel, which covers all types of public transport.
An 'opal card' has recently been introduced, it can be used on the bus, ferry, and train services. Whereas, in the regional New South Wales the public transport is limited to local bus services only, so access to personal transportation might be required.
You can visit Transport NSW to get more information on transportation.
Useful Topics to Explore:
Don't forget to share this post!