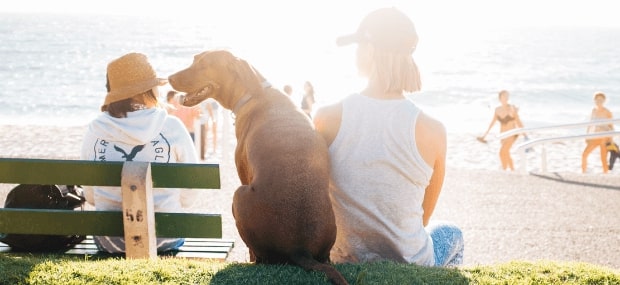 Did you know every year more than half-a-million students move to Australia?
Migrating to Australia is one of the most attractive options for many people, including international students. Students from the UK, South Africa, and Southeast Asia migrate to Australia to study in top Australian universities.
If you are also planning to relocate to Australia for your further studies, then it is important to apply for a Student Visa. In this guide, we will help you understand the process of migrating to Australia step by step.
1. What is the Australian Migrating Program?
The Australian Migrating program is for everyone. It does not discriminate on the basis of gender, ethnic origin, religion, or colour.
If you are a non-resident individual who would like an opportunity to reside, study and work in Australia, you'll be surprised to know that there are many visa options available to apply such as a skilled visa, a sponsored work visa, a business visa, and a student visa.
You can find an appropriate Australian visa that is meeting your needs with the Visa Finder of the Department of Home Affairs.
2. What is a Permanent Resident (PR)?
A permanent resident of Australia has many entitlements and rights of a citizen, but there are a few differences - A citizen can enter and leave Australia anytime, however, if a PR citizen chooses to travel overseas, he/she needs to make sure that they have a permanent visa with a valid travel authority.
Citizens can also vote in Australian Government elections, but PR visa holders cannot. For both citizens and non-citizens, the eligibility for Australian services and benefits are given by the government agency.
3. Migrating to Australia through the SkillSelect Migration Program
There are many international students who want to apply for permanent residency in Australia after they completed their studies. These students choose to migrate to Australia through the SkillSelect migration program.
So, let's understand what the SkillSelect migration program is and how it can help you to become a permanent resident in Australia.
4. What is SkillSelect?
SkillSelect is an online government system that enables aspiring migrants to submit an Expression of Interest (EOI). An EOI is not a visa application. It is proof that you want to be considered for a skilled visa to migrate to Australia.
With the help of SkillSelect, you can either be invited by the Australian government to submit a visa application or you can be nominated for a skilled visa by various Australian employers or state governments. In simple words, SkillSelect simplifies the visa application process and improves skilled migrants employment prospects.
5. What Are The Most Popular Australian PR Visa Options For International Students?


The Work-stream Permanent Residence Visas are the most popular options for international students. This visa category is for people who have the skills that Australia requires or the ones who are seeking sponsorship by an Australian employer to work in Australia. International students can apply for any one of the following permanent visa options under this workstream:

Subclass 189 Skilled Independent Visa: This visa is a point tested visa that does not require any territory or State nomination. If you are an international student who has graduated in Australia and you are not sponsored by any employer or relative, then you can apply for the Skilled Independent Visa (Subclass 189).
Subclass 491 Skilled Regional Visa: To be eligible for this visa, you must get a sponsorship, fulfil skill requirements, or receive a nomination from either an Australian region, state, or territory.
6. The Skilled Independent Visa Points Test
The visa applicants must obtain the point test pass mark to get permanent residency in Australia. The minimum points needed to receive an invitation for the Skilled Independent Visa application is 65 points.
However, the minimum points to receive an invitation depends also on the occupation that you choose. Some professions on the skilled occupation list are more competitive than others. Usually, it is easier to receive an invitation for PR with an occupation that is in very high demand, and not many people have the qualifications and skills needed.

The Skilled Visa Applicants may score points according to the following criteria:
Age (between 18 years to 45 years)

Educational qualification level (for example diploma, bachelor degree, master degree or doctorate).

Overseas or Australian skilled employment experience in a nominated skilled occupation or closely associated field.

It is mandatory to complete a two or more years course in Australia.

Living and studying in regional Australia

Certification in one of the community languages in Australia.

Completing a government-authorized Professional Year Program (PYP) in Australia.
The total points determine your eligibility for PR. Remember, the higher you score, the better chances you will have for being invited to apply for PR.
| Category | Maximum Points |
| --- | --- |
| Age (25 to 33 years) | 30 points |
| Education Outside Australia (Doctorate Degree) | 20 points |
| Work Experience in Australia (8 to 10 years) | 20 points |
| English Proficiency (8 bands) | 20 points |
| Work Experience Outside Australia (8 to 10 years) | 15 points |
| De facto partner, applicants without a spouse or a spouse who is an Australian citizen or PR holder | 10 points |
| Skilled spouse or de facto partner (skills, age, and English language requirements need to be met). | 10 points |
| Niche skills, such as a Masters degree by research or a Doctorate from an Australian educational institution | 10 points |
| Accredited in community language | 5 points |
| State sponsorship (190 visa) | 5 points |
| Study in a regional area | 5 points |
| Spouse or de facto partner with competent English (skills or age factor not required) | 5 points |
| Professional year in a skilled program in Australia | 5 points |
7. Eligibility Criteria to Apply for a Skilled Independent Visa
Once you received an invitation for the visa, you need to prove that you are of good character. For this, you have to sign an Australian values statement, submit police certificates, qualification evidence, the skills assessment, and other important documents.
For more information on different permanent residency visa options, visit the Department of Home Affairs website the SkillSelect section.
8. How to Apply for a Skilled Independent Visa?
If you are planning to apply for a Skilled Independent Visa, then you need to take the following steps:
Prepare all information and arrange supporting documents such as English language test results and skills assessments.

Check if your occupation is listed on the Skilled Occupation List.

Confirm that you meet the basic requirements and score the minimum point test mark.

Submit the EOI for the Subclass 189 Visa online through the SkillSelect website.
After completing the EOI process, the system will give results or a points score on the basis of your claims. Your claims will be further processed by SkillSelect, and then if you are invited to apply for the visa, you'll receive an invitation from SkillSelect.
You'll get around 60 days to create a valid visa application online. After 60 days, the invitation will expire. It's important to keep in mind that not everyone who submits an EOI will receive an invitation to apply for the Skilled Independent Visa.
Your Expression of Interest will stay in the SkillSelect database for a maximum of two years. In that period, you can update your EOS and make any changes - for instance, adding qualifications or work experience, or adding another English test to gain more points to support your application.
9. Skilled Independent Visa Cost
The cost for the Skilled Independent Visa 189 application starts at AUD $4,045. Additional charges apply to those visa applicants who want to bring their family members along to live in Australia.
There may be other costs associated with the Skilled Independent Visa such as the police certificate, medical examinations, skills assessments, translated documents and certification, and English language tests.
There is also a different visa option, similar to the skilled independent visa 189, the Skilled Nominated Visa 190 which can bring you the same results through a state sponsorship. When a state in Australia is willing to sponsor you, this visa allows you to gain an additional five points. You can select this type of visa on SkillSelect before submitting your EOS.
Note: fees are subject to change at any time. To stay updated visit the SkillSelect website.
10. The Skilled Independent Visa Subclass 190 Visa

Subclass 190 visa is particularly for aspiring individuals who have the skills and abilities required in specific territories or states of the country. Applicants under this visa must be able to meet a point score of 65 points or more. One of the most significant advantages of applying for the Subclass 190 visa is that it gets processed quickly.

The subclass 190 visa is basically points-based, allowing skilled employees nominated by an Australian territory or state to live and work in Australia. All in all, this visa is specifically designed to give an opportunity to skilled tradespeople and experts belonging to high-demand occupations in Australia's labour market.
Eligibility Criteria to Apply for Subclass 190 Visa
Your age must be between 18 and 45 years.

You must be nominated or sponsored by an Australian territory or state after submitting the EOI.

You must have experience in one of the nominated occupations listed under Australia's Skilled Occupation List.

You must score a minimum of 65 points on the points test.

You must fulfil the basic requirements for Skilled Migration, which includes health, English language proficiency, and character checks.

You need to complete the skills assessment with the relevant assessing authority for the occupation chosen by you.
Benefits of Applying For The Subclass 190 visa
Subclass 190 is a permanent visa that lets you stay in Australia for an unlimited time. However, with this visa, you can travel in and out of Australia as many times you like only for five years from the date the visa is issued to you. After five years, you will require an RRV (Resident Return Visa) to re-enter or return to Australia as a permanent resident.
The Subclass 190 visa allows you to do the following:
Apply for Australian Citizenship.

Work and study in Australia without any restrictions.

Sponsor eligible relatives for permanent or temporary visas.

Subscribe for the universal healthcare scheme of Australia.

Stay in Australia for an indefinite period.
This visa also includes some obligations such as you need to live in the territory or state under which you are nominated for at least two years. After two years, you can apply for a change of status and work or live anywhere in Australia.


11. General Eligibility Requirements to Get PR in Australia
You can apply for PR under several visa categories, which may have different eligibility criterias. However, some common eligibility requirements are as follows:

Skilled Occupation List: Your occupation must be listed on the skilled occupation lists (Short-term Skilled Occupation List, Medium- and Long-term Strategic Skills List, and Regional Occupations List). These lists contain occupations that are currently being accepted for migrating to Australia. The professions on the list are revised periodically to demonstrate modifications in the Australian labour market.
12. How Long Does It Take to Get your PR Visa Processed?
PR visa processing can be divided into different stages. The processing time for each stage may differ due to vast differences in structure. Here is the complete analysis of the time taken at each stage.
Skill Assessment: This process is done through an appointed skill assessment authority. You might get a faster response from them depending on how quickly you send your documents. Generally, it takes around 45 to 60 days for the assessment to complete.
EOI (Expression of Interest): The EOI processing time entirely depends on your eligibility score. Remember, if you have a higher score, you will have better chances to get an ITA (Invitation to Apply).
Character and Medical Certificates: These documents may take some time to process. Therefore, as soon as you receive the ITA, make sure to put in all your efforts to acquire these certificates, so that there is no delay in your visa approval submission.
Visa Approval: When you've submitted all the required documents, the Australian Department of Home Affairs will thoroughly review your profile. If they are satisfied with your profile, they will grant you the visa. This process may take around three to five months.
Preparation for Departure: You will have to move to Australia within six months after you get your visa acceptance.
Note: The total PR visa processing time entirely depends on the time taken to complete each stage.
Now that you know everything about how to get Permanent Residency in Australia, you can follow the above points carefully and start with the application process, keeping in mind all the essential details.
13. Gaining Permanent Residency with the Temporary Graduate Visa
You can also apply for the Temporary Graduate Visa Subclass 485 to obtain a permanent residency later. This visa enables eligible international students to live and work in Australia on a temporary basis after completing their studies for two years.
If you are not able to fulfil the Skilled Independent Visa requirements, then a Temporary Graduate Visa offers a great opportunity for you to stay in Australia to improve your English Language ability or gather skilled work experience. This can improve your chances of gaining permanent residency after some time has passed.
When applying for the Temporary Graduate Visa Subclass 485 you need to consider the following points:
The visa applicant needs to have completed a course with a minimum duration of two years in Australia.

There are two work streams associated with the Temporary Graduate Visa - The Post-Study work Stream and the Graduate Work Stream.

Visa applications are submitted directly thourhg the DIBP
For more information on the Temporary Graduate Visa visit the Department of Home Affairs.
14. Other Permanent Residency Visa Options


Australia provides a range of other options to apply for a permanent residency visa.
You can pick the best option, depending on the requirements and your eligibility. Here are two other popular Visa options to obtain PR in Australia:
Business or Investment-stream Permanent Residence Visa: This visa category is mainly designed for those individuals who are ready to invest in Australia for business or commercial purposes. You need to hold the provisional visa (subclass 188) for a minimum of one year and satisfy the financial criteria in order to be eligible to apply for PR under this stream.
Useful Topics to Explore:
Don't forget to share this post!