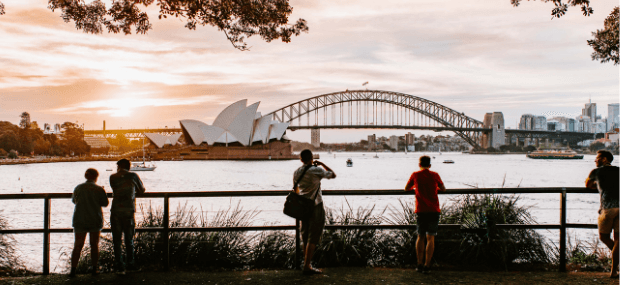 International students planning to live, study and work in Australia need to first apply for an Australian Student Visa to study in Australia. After two years of studying at Australian vocational schools, colleges or universities, International students are eligible to apply for the Australian post-study work visas (Subclass 485).
The candidates applying through the General Skilled Migration proram must have qualifications and skills related to an occupation mentioned on the SOL (Skilled Occupation List). Every year, the Australian government publishes an updated list of highly demanded occupations that adds to the advancement of the country.
International students who have completed their course associated with the given occupation in Australia have a higher chance of receiving Australian PR (Permanent Residency). In this post, we'll discuss the top courses/trades in Australia that lead to PR in Australia.
1. Engineering
Getting an engineering degree opens up various employment opportunities for international students. Each year, Australia demands a huge number of engineers in various areas such as Agricultural Engineering, Civil Engineering, Software Engineering, Mechanical Engineering, Biomedical Engineering, Structural Engineering, Aeronautical Engineering, Environmental Engineering and more.
Students with an engineering degree can work and live in Australia and meet several requirements of the country in different aspects. The average salary of an engineer in Australia is estimated to be around AUD$66,000.
2. Accounting
Accounting is one of the rapidly-growing occupations in Australia. Many international students in Australia choose to pursue accounting in Australia because of the various job opportunities available in this field. To be an accountant, you need to hold a bachelor's degree first.
Accounting students can apply for positions like an External Editor or a Corporate Treasure. The average salary of an accountant in Australia is around AUD$75,000.
3. Nursing
Australia is considered to be one of the top destinations in the world when it comes to the healthcare industry. Many international students regard nursing as the most favourable occupation.
If you want to study nursing in Australia, you can choose from various nursing specialisations available like Nurse (Surgical), Nurse (Community Health), Nurse (Mental Health), Nurse (Child and Family Health), Nurse (Medical Practice), Nurse (Paediatric) and more.
With the growing population in Australia, there's also an increasing requirement of skilled medical employees.
Australia's Future Health Workforce reported that by 2030, there's a need for 123,000 nurses.
4. Social Work
Social work courses in Australia are attracting students from all over the globe. The students are keen to study these courses to work with underprivileged people. Under social work courses, you can choose to study in fields like Health and welfare services, psychology, psychiatry, etc.
The average salary of a social worker in Australia is AUD $65,000 per year.
5. Medical
Pursuing a medical degree in Australia pays you really well as there is a huge demand for healthcare professionals in the Australian healthcare industry.
You can get specialisation in various medical fields such as Physiotherapy, Gynaecology, Neurosurgery, Orthopaedics, Dermatology, Radiology, Oncology, Medical Imaging, General Medicine, Prosthetics, Urology and more. These are the most desired trades in medicine.
6. Computer and Information Technology (IT)
Computer science and IT professionals are needed everywhere in the world, and Australia is no exception. Universities in Australia for international students provide various courses in Computer and IT field such as Computer Network and System, ICT Business & System Analysis, Software application and programming, Web Developing, etc. Studying these courses in Australia opens various career prospects for international students.
Hobart, Canberra and Sydney are the top destinations in Australia for international students. You can expect a higher salary if you end up working for the Banking, Cable & Media, Hospitality or Telecom sectors.
7. Education and Teaching
Australia is known for its high-quality education system. After completing courses in the field of Education and teaching, international students can even apply for Permanent Residency (PR) in Australia.
The education and teaching courses in Australia lead to career opportunities like Vocational Education teacher, Primary and Secondary teacher, Pre-Primary teacher, Special Needs teacher, University lecturer and English teacher for non-native speakers.
8. Automotive
Studying Automotive courses in Australia presents ample opportunities for international students who are passionate about becoming motor mechanics or automotive electricians. There are several jobs for international students available in the automotive industry.
You can apply for a Motorcycle Mechanic, Automotive Electrician, Motor Mechanic or a Diesel Motor Mechanic.
9. Trade Qualification
Many Australian institutes and colleges offer courses that lead to jobs such as a welder, carpenter, plumber, electrician, cabinet maker and more.
A bachelor degree in Australia, Certificate III / IV or Diploma along with the TRA (Trade Recognition of Australia) assessment is required to apply for trade jobs in Australia. A trade qualification usually costs between AUD $12,000 to 14,000 per year, which is less than a higher degree course.
Things to Consider
Here are certain things you should consider about courses that can lead to Permanent Residency in Australia:
You must complete a minimum of two years of study in Australia depending on the level or course of study.

Your study program should be CRICOS approved.

You should apply for a PSWV 485 visa within six months of completion of your course in Australia.

You must fulfil ANZCO (Australian and New Zealand Standard Classification of Occupations) job descriptions. The ANZCO provides detailed information on the experience, the skill level of jobs and qualifications required to work in various fields.
To get further information, you can consult your migration consultant.
Useful Links to Explore:
Don't forget to share this post!