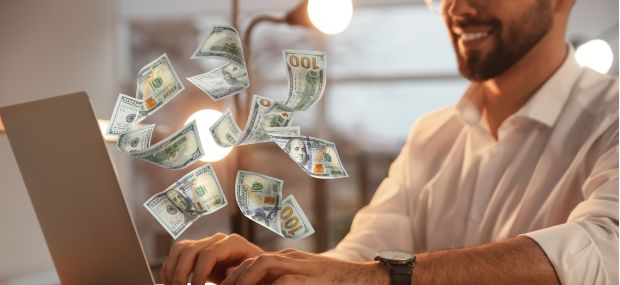 Are you Looking to make money online in Australia but need help figuring out where to start?
Luckily, the internet offers numerous opportunities to earn money from the comfort of your own home. Say goodbye to long commutes and office politics!
Whether you're looking to save more, supplement your current income, or make some extra cash, check out the post below for the top 18 ways to make money online in Australia.
1. Shares & Crypto Trading
If you're thinking about getting into the stock market, it's essential to understand the basics and the associated risks.
If you want to buy shares in a company, you'll need an online trading platform, also known as a broker. Alternatively, you can indirectly invest through funds like ETFs or index funds.
To open your first online trading account, click here. Many Australians aim to generate passive income by investing in dividend-paying stocks. You can learn how to buy your first dividend-paying shares in this blog.
There are various investment apps available that make trading stocks easy, even for beginners. If you're not comfortable trading on your own, consider copy trading, where you can automatically copy the moves of experienced traders and investors. Learn how to start copy trading in this blog here.
Some people are also drawn to cryptocurrency investment, but it's important to be cautious as cryptocurrencies can be volatile.
To start cryptocurrency trading in Australia, check out this beginner's guide here. Before you dive into investing, assess whether stocks or cryptocurrency align with your financial situation.
While they can grow your money over time, remember that they carry more risk compared to traditional savings accounts, and there's a chance you could lose your investment.
2. YouTube
You can try publishing some videos on YouTube if you have a specific skill set or a unique pastime or passion that people might be interested in. For instance, if you like fishing, you can post some videos about fishing tips and tactics.
Once you have a decent following on your YouTube channel, you can start earning money through advertising.
YouTube is also an excellent platform for younger individuals to earn extra income. However, the critical challenge of joining YouTube is coming up with engaging content regularly.
You may need to use a new, distinctive approach, talk enthusiastically, and establish an exciting structure with regular surprises to hold your audience's attention.
You can also monetise your YouTube channel with the following platforms:
3. Freelancing
Another method to make money is to sell your skills by completing different projects and tasks online. For instance, if you are a graphic designer, writer, or developer, you can promote your services online and find other companies or clients ready to pay you for your skills.
Freelancer, Airtasker and Fiverr are some platforms (also known as crowdsourced or digital markets) that may help you offer your services to organisations and individuals online.
It is important to note that some platforms may deduct a project or service fee from your earnings, so be well-informed about these charges or fees before signing up.
Some of the most common freelancing jobs include:
4. Online Tutoring
If you have a skill, someone will always be interested in learning it. Using this expertise to your advantage can be accomplished through online tutoring.
You can always go for popular options, such as becoming an English teacher or a math tutor, which will help you market your skill set online and attract more students. However, there are a lot of other methods to provide tutoring services online.
For instance, you can teach them how to sing opera or pronounce a particular accent — pretty much any skill you possess.
These are popular platforms in Australia where you can register to become an online tutor:
Primarily, tutors teach various subjects such as English, French, Spanish, Mathematics, Physics, Chemistry, Biology, IT, Designing and Accounting. Also, other subjects like Music, Arts and Finance.
5. Affiliate Marketing
Affiliate marketing is when you market a product on a social media platform or a website in exchange for a commission you receive on purchases made through your referral.
For instance, you can direct someone to Amazon to purchase personal care products, eBooks, or clothing. If they buy one of the items during that visit, you will earn a cut of the proceeds. This can range from 2 to 12 per cent of the overall cart value, which can help you make extra money for your time and effort.
To begin with affiliate marketing, you must first select a platform through which you can sell different products and services. Many individuals start by creating a blog or website to post things like product reviews that usually link to the product listed on Amazon.
You can also do affiliate marketing on social media platforms like Facebook. Mainly, you may utilise affiliate marketing anywhere you can add a website link to the service or product for which you are an affiliate.
Here are the most popular affiliate marketing websites in Australia:
6. Blogging
Blogging has become one of the most popular ways to make money from home in Australia, but starting up and maintaining your blog takes a lot of time and effort.
Once you start blogging, you must begin publishing blogs regularly and attracting more traffic to your blog. WordPress, Tumblr, Weebly, SquareSpace, and Wix are some platforms you can use to start a blog. You can also use other channels, such as social media, to raise awareness about your blog.
Further, if you want to improve your digital marketing or SEO skills, Google offers free courses. The platform is called Digital Garage. It has many helpful programs that can help you to improve your online branding.
Remember, the more traffic your blog receives, the easier it will be for you to form partnerships and monetise your blog.
Here are a few ways to generate money with your blog:
Doing sponsored posts

Selling advertising space

Selling your content to digital media or news sites

Writing product reviews
The amount of money you make from your blog is determined by several factors, including the competitiveness of your topic, the quality of your content, your audience's retention and engagement, and how you can subsequently build traffic from that engagement.
7. Sell Physical Items Online
You can undoubtedly start selling items online if you're crafty, have some crafts or art skills, or create things from home. Platforms like WordPress and Shopify have made it easy to start a website or open an online shop to sell physical goods.
You can watch videos on YouTube on how to start an e-commerce website or business to sell your products or services.
Alternatively, you can source products from Alibaba.com or Aliexpress. These e-commerce giants sell countless products in larger quantities at lower prices to individuals, who, on the other hand, re-sell them on their eCommerce store or website.
You can sell or re-sell your products online on platforms like:
Make sure to look at the prices of similar products on the site you've chosen and consider the item's actual worth and present condition before putting a price on it. You might be amazed to know the price individuals are ready to pay for your items.
8. Online Surveys
You may earn money online in Australia by completing internet surveys if you have some free time.
Some market research firms provide cash, while others may offer vouchers. The overall amount may vary, depending on the platform you use to complete an online survey. You can also make extra money by introducing friends to take the surveys.
These are the best platforms you can use to complete online surveys:
Before you sign up on any site, please do some research to see whether their reward system works for you or not.
9. Start a Podcast
Podcasts are becoming increasingly popular each year. According to a recent study, the number of monthly podcast listeners increased by 10.1 per cent in 2021 compared to the previous year, with around 117 million individuals tuning in for one episode.
If you understand the importance of content for your brand, you already understand the significance of podcasting. Audio is preferable over long-form information, so it helps you reach new audiences that would be otherwise unreachable by long-form content.
You can use the following free applications to record your podcast:
10. Transcribing Audio Recordings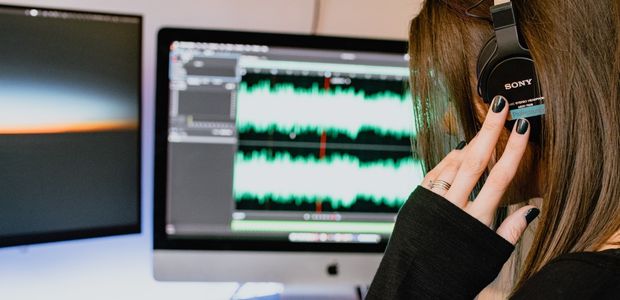 If you have incredible typing abilities or have previously worked as a journalist, you can make easy money by transcribing audio recordings.
Usually, you will find that transcription jobs are divided into three categories, such as:
Transcribing audio files may appear simple but challenging and take a long time. Sometimes, you may even be asked to translate for someone who does not speak English well, and you may end up with a poor-quality audio file.
Most companies provide a 48-hour window to submit your work and allow you to take on as much or as little work as you want.
Online platforms like Fiverr and Upwork make it easy to find transcription work and enable you to set your rate.
11. Virtual Assistant
Many businesses online are trying to outsource jobs to virtual assistants since they cannot afford to engage full-time staff.
You can perform various tasks as a virtual assistant if you are natural with social media and have admin skills, ranging from replying to emails to scheduling social media postings, moderating forums, and optimising outdated content.
You can look for virtual assistant jobs on platforms like Airtasker, Fiverr, and Upwork. As per data shared by Airtasker, if you accomplish more than five jobs weekly, you may easily make around $1,000 per month as a virtual assistant.
Remember, if you are using an online platform like Upwork, start by performing a job for a low price and getting some excellent ratings and feedback before applying for better-paying, longer jobs.
12. Social Media Consultant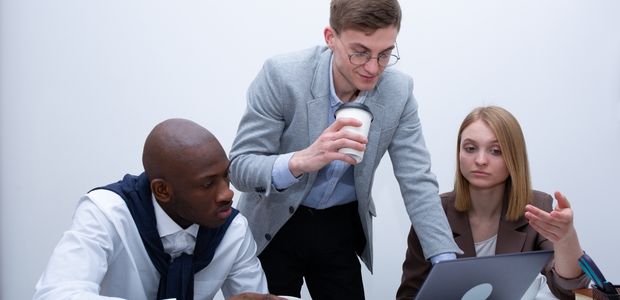 Another popular way to make money online is to work as a social media consultant. Creators who have found success on platforms like Instagram, TikTok, and Facebook are now selling their skills.
Once you start working as a social media consultant, brands will get in touch with you to design a content strategy, discuss new ideas, make videos, and more. As a social media consultant, you can administer the business from your smartphone, making it one of the best money-making prospects for digital nomads.
As a social media consultant, you will aim to increase brand exposure and attract the right audience. Hence, you must know how to manage a community and create viral content.
13. Selling Your Photos
If you have a good camera and an eye for photography, selling your photos can be one of the best ways to make money from home in Australia. If your pictures are helpful, many popular websites, such as Shutterstock and Adobe Stock, will purchase them instantly. So you must ensure clicking high-quality images.
Also, remember that the money you make through selling your photographs is usually just some percentage of the total money earned through your photos.
Note: Before beginning to capture photos for sale, conduct thorough research on what type of photos are the most profitable and in high demand.
Popular platforms where you can sell your photos online:
14. Create Online Courses
Do you have a lot of knowledge in a specific field? Are you an expert in your area? Try creating an online course and teaching others. Nowadays, a simple alternative is that popular online platforms such as Teachable, Udemy, Learnworlds, and Podia are easily accessible.
You will undoubtedly need to perform a lot of marketing first to make your online course effective. However, you can always automate it later, allowing you to generate a solid passive income.
Some of the best platforms where you can sell your courses include:
15. Data Entry
Data entry is one of the simplest methods to make money online because it requires no prior experience. If you aren't already swift at entering data, you will soon be there!
Anybody can frequently do data entry with an internet connection from anywhere. To keep your salary competitive, you may need to differentiate yourself based on dependability and accuracy. Freelancing sites and standard employment websites are excellent places to look for work.
Note: You can look for data entry jobs through family, friends, and local businesses. Remember, the salary will be much better if you get a job with an Australian firm.
The best freelancing websites to find Data Entry Jobs:
16. Dropshipping
Dropshipping has recently surged in popularity as it can provide a passive income. The concept behind dropshipping is that you run an online store but do not purchase any inventory. Instead, you work with a wholesaler who will directly ship the item to your consumer.
So, rather than buying large quantities of merchandise and then being responsible for selling them, you are simply purchasing wholesale products one at a time at wholesale pricing.
It is much easier to start a business because you require an internet connection and a bit of marketing know-how. The best is to start your online store and contact dropshipping suppliers, which allow you to sell their products online. Most people use Shopify to open up their first online store.
You can find a list of the most popular Australian dropshipping suppliers here.
17. Social Media Influencer
If you like creating content and have many followers, you can consider becoming a Social Media Influencer. As an influencer, you can make money with the following:
The below platforms are for social media influencers where they can get connected with brands worldwide:
18. Organise Online Events and Activities
You can create online events or activities where you can charge people for being part of that event.
Many people run online events using zoom and other meeting platforms.
If you are good at organising parties, conferences, and webinars, this might be your time to prove yourself. You can charge the attendees or look for sponsors for your online event.
You can do this with platforms like:
Now that you know everything about making money online in Australia, you are ready to explore your options and make a good income.
The advice and information on OzStudies.com is in general nature and should not be seen as a replacement for independent financial advice. We strongly encourage readers to consult with financial experts regarding their own financial decisions and investments.
Please note that the information presented on OzStudies.com is solely for educational purposes. Every individual's financial situation is unique, and the products and services we mention may not suit everyone. We do not provide financial advice, advisory, or brokerage services nor endorse buying or selling specific stocks or securities. It's essential to know that information might have changed since publication and past performance does not guarantee future results.
Useful Links to Explore: