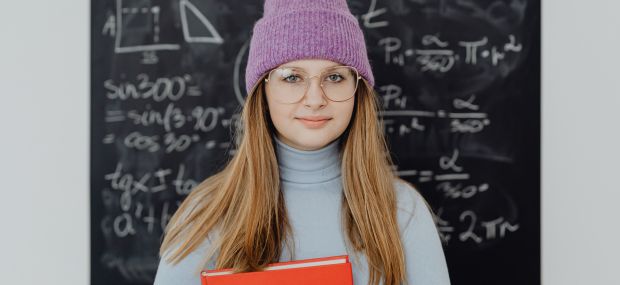 Australia is among the popular study-abroad destinations to undertake a world-class degree, further your education, or fast-track your career.
International students must understand the different types of expenses they may incur while studying in the country, such as tuition fees, food, travel, accommodation, and health coverage.
This blog provides a comprehensive overview of potential study costs, allowing you to effectively budget and organise your finances prior to leaving your home country.
1. Tuition Fees Tuition
Tuition fees in Australia are calculated based on the units or modules you study. The average tuition fees in Australia range between AUD 20,000 to AUD 30,000 per year.
Factors determining the tuition fee are:
Your education provider

The study level you choose

Your study location in Australia
Inclusions
Coursework, including lectures, seminars, examinations, etc.

Access to the university's facilities, such as the computer lab or library.

The training requires access to laboratories, art studios, and other facilities and equipment.

Academic services charges

Course administration fees
Exclusions
Average Tuition Fee Based on Education Type
| | |
| --- | --- |
| Secondary School | AUD 7,800 - AUD 30,000 per Year |
| English language course | AUD 300 per week |
| Vocational Education and Training | AUD 4,000 - $22,000 per year |
| Foundation courses | AUD 15,000 - AUD 33,000 total |
| Bachelor Degree | AUD 15,000 - AUD 33,000 per year |
| Master's Degree | AUD 14,000 - AUD 37,000 per year |
| Doctoral Degree | AUD 14,000 - AUD 37,000 per year |
| MBA | AUD 11,000 - AUD 121,000 per year |
University Costs
So, how much does a bachelor's degree cost in Australia? The average tuition fee for bachelor's degree programs for overseas students in Australia is around AUD 30,000 a year. Tuition fees for postgraduate courses range from AUD 26,600 to AUD$76,584 annually.
Humanities and art education courses are less expensive than engineering and medicine programs. If you apply for a postgraduate degree, the tuition fee is higher, and the cost depends on your chosen program.
Also, tuition fees in suburban areas and smaller cities in Australia are slightly cheaper than in larger cities. The most affordable universities for overseas students are:
| University | Average Annual Cost |
| --- | --- |
| Torrens University | AUD 13,2000 – 34,480 |
| The University of Southern Queensland | AUD 13,440 – 50,000 |
| The University of the Sunshine Coast | AUD 13,900 – 30,000 |
| Victoria University | AUD 14,600 – 34,000 |
| Australian Catholic University | AUD 18,944 – 41,472 |
2. Accommodation Costs
You have multiple living options when you come to Australia. The weekly charges can range from $130 to $600, depending on your chosen accommodation type.
Staying with a homestay family or on campus can be a comparatively cheaper option, as internet and utility bills are most likely included in your rent.
Accommodation costs usually vary based on the region you choose to live in. The more rural areas of the northern and western Australian states, like Adelaide, will be less costly than more urban areas, such as Melbourne or Sydney, and provide better value for money.
Several universities in Australia provide on-campus accommodation facilities for overseas students. You may also opt for other options, such as shared apartments, a guest house, a homestay with a local Australian family, or a rental property.
| Type of Accommodation | Monthly Cost |
| --- | --- |
| On-campus accommodation | $440 – 1,120 |
| Homestay | $940 – 1,300 |
| Shared rental accommodation | $740– 1760 |
| Student Halls of Residence | $320 to $1000 |
| Guest House | $320 to $540 |
3. Transportation Costs
Though driving is the most accessible form of transportation, choosing public transport can save you money.
You can travel short distances to get around the city and suburbs safely and easily with buses, ferries, trains, or trams. You can get a monthly or weekly pass costing around AUD 80 and AUD 20, respectively. Furthermore, student concessions are also available in most states in the country.
For large distances, i.e., between cities, using air, rail, or long-distance bus transport options is beneficial. Overseas students in Australia are also eligible to get government-sponsored free transportation services.
Type of Transportation Option
Projected Cost (for short Distances)
Regional trains and buses
AUD 3 for a short-distance ride

AUD 20 for a weekly travel pass

AUD 80 for a monthly travel pass
Trams
Differs based on the city
Ride-sharing services
Differs based on a travel agency and distance
Bike rentals
Varies based on the rental company and city
Walking
Free
Furthermore, some Australian universities provide a private transport system free of charge for on-campus students to help them travel around different places.
You can also benefit from several discount programmes based on the state (Victoria, South Australia, and Queensland all provide subsidised transport for students).
4. Food Cost
Your food costs will vary considerably based on your personal choices and habits. Buying groceries from a cheaper local supermarket such as Woolworths, Coles, and Aldi may cost around AU $100 to AU $280 per week.
Australia has numerous restaurants to relish different cuisines from around the world. In contrast, the average meal price for a person in a low-end restaurant is approx. AU $18, a 3-course meal for two people could cost you around AU $80.
5. Other Living Expenses
An overseas student should create a budget of around AUD 200 to AUD 400 per week, considering the following expenses:
Phone and Internet Expenses
Considering mobile phone bills and mobile data expenses abroad is essential to stay in touch with your near and dear ones. A projected budget for phone calls is approx. AUD 60 for three months. Internet plans can cost you AUD 20-AUD 100 per month on average.
Books and Supplies
Regardless of your course, you will need certain study materials such as textbooks, calculators, and protective equipment (laboratory coat, work safety boots). Generally, these costs can range from approximately AUD$500 to AUD$1,500 per year.
Student Insurance
Overseas students must have Overseas Student Health Cover (OSHC) before commencing their program in Australia. This medical insurance covers visits to the doctor, ambulance charges, and selected medicines and hospital treatments.
The OSHC cover cost depends on the insurance provider and your coverage level. The average price of OSHC insurance for an undergraduate student is $438 for three years.
Pre-Arrival Expenses
It includes airfare, college application fees, visa application fees, and standardised exam charges. The average pre-arrival expense in Australia is approx. AUD 3,000.
Student Services and Amenities Fee (SSAF)
Students may also need to pay a non-academic fee on top of their tuition fees, which funds support and services programmes for all students. The cost varies based on the region and university, usually $315 per academic year.
Student Medical Examination
Students have to compulsorily complete a medical examination at the time of applying for a Student visa. They are responsible for bearing all expenses incurred in taking this examination. Usually, the cost of medical exams ranges between AUD$30 to AUD$50.
Additional expenses you may or may not incur:

A litre of unleaded petrol: $1.93 on average

Gas and electricity: $10 to $20 per week

Entertainment: $80 to $150 per week

Clothing: $10 to $50 per week
Student Visa Costs
International Students must apply for a Student Visa (Subclass 500) to be eligible to study in Australia for up to 5 years. The visa application fee may vary based on where you apply; the current cost is AUD 650.
Prospective students can use the visa pricing estimator on the Department of Home Affairs website to get an accurate estimate. To obtain this visa, applicants must prove they have AUD 21,041 per year for living costs alone to cover one to two years.
Alternatively, they must provide proof of their parent's or partner's salary, AUD 62,222, in the year before they apply. Also, if their family members are also accompanying them, they must have an annual income of at least AUD$72,592.
6. Frequently Asked Questions (FAQs)
What is The Cheapest Course To Study in Australia?
If you are looking for a recognised degree in Australia at a low cost, then you may consider pursuing the following cheapest courses:
What Courses Are Most in Demand in Australia?
Here is a list of high-demand courses in Australia that have been increasingly popular for the various career progression opportunities they offer to students.
Health Care and Social Assistance Courses
Health care and social assistance are among the largest employing industries in Australia.
Employees in this industry, such as Registered nurses, Aged care and disability support workers, and Child care workers, make up around 14% of the country's working population.
Courses:
a VET certificate or diploma in health administration or public health

a Bachelor's or Master's degree in health sciences or nursing.
STEM (Science, Technology, Engineering, and Mathematics)
It is another major growth field in Australia. The government expects rapid growth in this sector, with the number of STEM jobs likely to grow twice as fast as others in other sectors in the coming years.
Courses:
Education
Australia is home to several top-notch teaching institutions in the world. The education and training sector has recently been a strong performer in the country.
Approximately 9% of individuals employed in Australia work in the education sector, specifically as primary and secondary school teachers as well as teacher's aides.
Courses include certifications, online courses, short courses, and degrees in teaching and education.
Construction and Trades
Approx. Nine per cent of all Australian workers are employed in the construction industry in high-demand roles such as carpenters, joiners, electricians, and construction managers.
Courses:
What is a Full-Fee-Paying Student in Australia?
Students who enrol in a domestic full-fee place are considered full-fee paying students. Due to the limited availability of CSPs, several domestic Master's degree students study in a fully fee-paying place in Australia.
Studying as a full-fee-paying student implies that the Australian government doesn't subsidise your tuition fees. Thus, students enrolled in full-fee-paying places must pay the total amount for all registered units before the applicable census date for each study duration.
Undergraduate Domestic Whole Fee-Paying Place
The tuition fees for undergraduate students will be determined by the specific units they choose to study, referred to as a "discipline band," rather than a fixed course price.
Postgraduate Domestic Full Fee-Paying Place
The tuition fees for postgraduate students will be calculated based on the course they are enrolled in, the number of credit points they study, and the timing of their enrollment.
Is TAFE cheaper than Uni?
Yes. Public universities like TAFE charge lesser fees compared to private institutions. It is due to the government subsidies that reduce the course fee considerably and make the course economical for TAFE students.
Also, with the HELP debts on the rise, an increasing number of students are choosing TAFE and VET courses over university degree courses.
A bachelor's degree may cost you around $20 to $40k (more for Medical and Veterinary programs), and a TAFE course may cost you between $5 to $30k, though it varies by course.
After the introduction of Free TAFE in 2018 in Victoria, students may not even require paying for the course if they fulfil the criteria of location, citizenship, age, and education history.
However, only those courses listed under skill shortage areas are fully subsidised by the government. So, students can complete the course for free and will graduate with no HELP debt.
Eligible courses fall into the following areas:
Thus, TAFE and VET qualifications are cheaper than university programs and provide a pathway to high income and employability.
Is Australia a Cheap Place To Study?
Compared to other popular study destinations such as the United States, the UK, and Canada, Australia is relatively affordable for international students.
One of the reasons is that the Australian government offers various financial assistance and scholarship programs to overseas students. These scholarships help cover tuition fees, living expenses, and other related costs.
Another reason Australia is a cost-efficient place to study is the relative strength of the Australian dollar against other currencies. It implies that your money will go further into studying in Australia.
It's important to mention that the cost of studying in Australia varies depending on the city you choose. Opting for rural areas such as western and northern Australian states and smaller cities can lead to significant cost savings compared to urban areas and large cities.
Furthermore, studying in affordable Australian universities can help limit your expenses. Some of these institutions include:
Torrens University

The University of Southern Queensland

The University of the Sunshine Coast

Victoria University

Australian Catholic University
Additionally, if you wish to study at a low cost in Australia, opt for a homestay family or a university-offered on-campus housing that covers meal plans and utility bills.
Is it Expensive To Live and Study in Australia?
Studying abroad in Australia may not be as costly as you think. As per the Department of Home Affairs, a single student's minimum cost of living is $20,290.
Here are a few tips to help lower your study expenses in Australia:
Staying on campus or with a homestay family

Choose affordable locations like Adelaide for accommodation.

Locate restaurants and cafes that serve meals at concessional rates or have a "Specials" menu for students. Learning to cook for yourself is the cheapest alternative to eating outside.

Choose public transport over private transport.

Apply for scholarships

Save on study costs by getting an e-book, securing a library membership, or buying second-hand materials from student portal forums, Gumtree (a free local classified platform), and on-campus notice boards. However, ensure you buy the current edition taught in your program.

Look for cheaper student deals when shopping for clothing or movie tickets.

Consider discount supermarkets or local markets to buy groceries.

Work part-time for 40 hours per fortnight while studying to offset the cost of studying abroad.
Is University Free for Australian Citizens?
No. Studying at a university is only partially free. Still, students may be entitled to obtain Commonwealth-supported place (CSP) subsidies and HELP loans.
CSP subsidies mean that the Australian government partially subsidises your course fee, and you pay a Student Contribution Amount.

A full-fee-paying student may receive a FEE-HELP loan to cover all or part of their tuition fees.
However, to get a CSP or a HELP loan, students must enrol with an approved Australian education provider, such as a university and approved private higher education providers.

Check this link to find all CSP providers in Australia.
What Does It Cost To Study in Australia for International Students?
Studying abroad may involve several types of expenses that you must know when planning to study in Australia. The minimum living cost for a single overseas student is $20,290 annually.
Your study expenditure in Australia will depend on the:
The type of course you study

The kind of education provider you choose (public institutions like TAFE or private universities). Studying at affordable universities and availing of the benefit of scholarships can help subsidise your tuition fees and living costs.
Your living expenses in Australia will vary based on the:
The location of the accommodation

The travel and commutation options

food preferences, and more.
You can use an online Cost of Living Calculator to understand how much it could cost to live your preferred lifestyle in Australia. It lets you compare transportation options, accommodation arrangements, and other lifestyle choices. It gives you an estimate of probable costs in Australia.
Does Australia Give Money To Students?
Yes. The Australian government supports domestic and international students through student loans, scholarships, etc.
Domestic Students
Like several other countries, domestic students usually pay a lesser fee to study in Australia than overseas students.
It is because the government defines the maximum limit of student contribution and subsidises it. Most domestic students are eligible for the CSP or a Higher Education Loan Program (HELP) loan.
Overseas Students
Scholarships are a practical option for overseas students to reduce their study costs in Australia. Besides the Australian government-sponsored scholarships, higher education institutions and public or private universities also provide scholarships to overseas students.
Here are some Australian scholarships you can consider before applying for your preferred course in the country:
ANU Chancellor's International Scholarship

UNSW's Future of Change Scholarship

Australia Awards

Short-term mobility opportunities for Australian and Asian university students under the Destination Australia Cheung Kong Exchange Program

Bill & Melinda Gates Foundation- Gates Cambridge Scholarship

Global Excellence Scholarship

The Research Training Program offers scholarships to students undertaking a higher degree through research.
The Australian government also offers tuition protection for students if their education or training provider closes or stops delivering the courses. In this case, the program refunds the course fees paid or supports students in finding an alternative course and provider.
7. Conclusion
By having a clear understanding of the potential expenses associated with studying in Australia, you can effectively manage your finances and carefully plan your budget.
Explore other Topics: