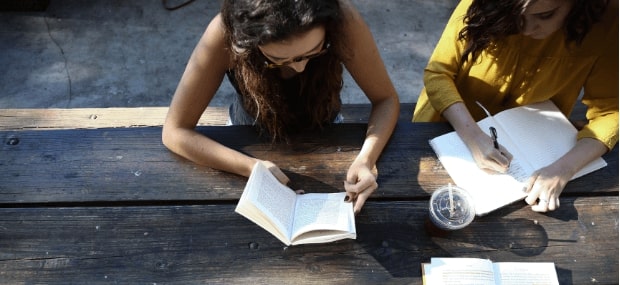 Australia is one of the most popular study destinations in the world. The country attracts thousands of students from all over the world to study, work and live in different parts of the country.
If you are keen to learn English in Australia, you can choose from a wide range of English courses available at Australian universities.
One of the most popular among those is the English Language Intensive Courses for Overseas Students (ELICOS).
1. What are ELICOS Courses?
ELICOS programs are designed for students who are seeking to learn the English language before commencing formal studies in Australia. Although, there are many English courses available in Australia, yet the government has recognised ELICOS courses officially.
These courses are focused mainly on learning how to listen, speak, write and read English.
2. Who is it for?
ELIOS courses are specifically designed for international students. To pursue ELICOS, students either need to have a student visa or a tourist visa, depending on the duration of the course. The framework is created for overseas students who want to complete an English program in Australia.
3. Who offers ELICOS?
Australia is known for the best ELICOS and ESL education sectors in the world. ELICOS courses are offered by several universities, private colleges, TAFE institutes, secondary schools and specialist English language centres. Some of the top Australian universities that offer ELICOS courses are:
4. Duration
The general English course duration ranges from 1 - 72 weeks. Other courses take 5 - 10 weeks to be completed. However, those on a student visa are required to study for at least 20 hours per week along with completing the attendance requirements of their visa.
5. Accreditation
Educational institutions that provide ELICOS courses to students on a student visa should be registered with the Commonwealth Register of Institutions and Courses for Overseas Students (CRICOS), which is the national database of all course providers who are allowed to teach overseas students in Australia.
6. Types of ELICOS courses
There are 4 types of ELICOS courses:
General English
English for Academic Purposes
The EAP (English for Academic Purposes) prepares international students to boost their English proficiency for academic requirements in Australia. This intensive course focuses on vocabulary, writing, grammar, studies on academic English textbooks, conversational English, and intercultural communication.
English for Specific Purposes
As the name suggests, these courses are designed for specific purposes. They help students to get a better understanding of the English language in specific fields such as tourism, nursing, business and others. The focus is given to communication and language requirements in a particular professional field.
Exam Preparation
These ELICOS courses are designed for those who come to Australia either to get an official degree or to prepare for a level exam. They last between 10 - 12 weeks, allowing you to prepare for globally recognised tests such as the Cambridge Certificates or IELTS (International English Language Testing System).
International students can enrol in any of these courses at any time of the year. These are intensive English courses for overseas students that help them to improve English proficiency level required for entering into a particular program or just for improving their English in general.
Useful Topics to Explore:
Don't forget to share this post!