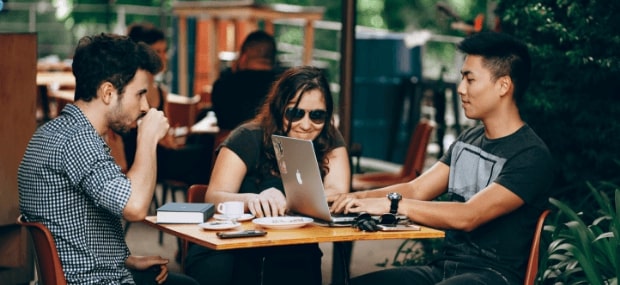 If you are an international student who is looking for a practical course in Australia that will lead to a higher education pathway or build a career in a specific field, then you should choose a Technical and Further Education (TAFE) institute.
1. What is TAFE?
Technical and Further Education (TAFE) studies are certifications or vocational programs provided by Vocational Education and Training (the national training system of Australia).
TAFE courses operate through the Australian Qualification Framework (AQF) and include everything from construction, engineering to arts and winemaking programs.
The state and territory government of Australia runs and funds TAFE institutes. TAFE is specifically designed to provide diploma/certificate qualifications and also has recently started offering post-graduate diplomas and bachelor degrees in some fields.
The TAFE system acts as an entry point for students who want to earn credits for a bachelor's degree granted by a university, and in some cases, students can transfer TAFE credits to full degree programs. TAFE institutions, mostly concentrate on one particular field or a range of related subjects.
2. TAFE Institutes in Australia
TAFE in Australia is the largest education and training sector. It has around 59 TAFE institutes spread across a large number of regional and metropolitan areas of the country.
The courses offered by TAFE are specially created to give students the training, skills, and qualifications needed to join the workforce.
The state or territory government regulates TAFE institutes, hence, the fees and policies may differ everywhere. For more information, you can visit your territory or state's TAFE website. Here are some of the well-known TAFE institutes in Australia:
3. TAFE Study Areas
Technical and further education institutions offer courses in various subject areas including the following:
4. TAFE Study Levels
Apart from offering a wide range of courses, TAFE institutes provide a number of qualifications that you can choose from, depending on your career goals. Some courses focus on the basics of a subject, while others are more specialised.
The most common TAFE qualifications are as follows:
Certificate I:

This is the first level of qualification and it covers training in routine tasks and basic skills.
Certificate III:

With this qualification, you'll be able to develop higher skills and gain theoretical knowledge required to solve a variety of problems. A student who chooses this qualification would be able to judge and interpret information.
Certificate IV:

At this level, you'll develop a broad knowledge base. You'll also learn how to evaluate and analyse information and to apply skills in a variety of areas. The duration of certificate IV is usually one to two years (full-time) or equivalent (part-time).
Advanced Diploma: This qualification takes your study to an advanced level by offering expert level skills. It allows graduates to apply for managerial or supervisory roles in their chosen field. Advanced Diplomas may vary in length and may last up to 1.5 to 2 years (full-time study).
Graduate Certificate: The graduate certificate helps to acquire advanced employment-related skill level. It often involves graduation at a diploma or higher level and also requires industry experience and expertise relevant to the industry.
5. TAFE Course Structure
Unlike university degrees, the skills and units covered by students in TAFE do not vary from one institute to the other.
This is because VET qualifications follow an industry-relevant and nationally endorsed training package, which lays out required competencies that students must accomplish at each qualification level. This help students gain uniform skills demanded by the industry.
The training packages are available in various fields such as hospitality, information technology, community services, business services, financial services, retail, and engineering and metal industry. All the qualifications ranging from certificate I to advanced diplomas/certificates and the training packages consist of various course areas.
VET students must complete their training given by the TAFE institute and prove that they have met each competency level via assessment provided by the institution.
Whereas, higher education degrees do not consist of training packages, so the skills and units may differ from one institute to the other. TAFE students are required to complete both "off-the-job" training provided by the institute and paid "on-the-job training" with an employer to receive their qualifications.
6. TAFE Tuition Fees
TAFE tuition fees may differ, depending on the institution, course and the campus you choose. Some courses are government-funded and others are full-fee courses. Students who are eligible may also receive exemptions or concessions.
The students who are completing their advanced diploma course are allowed to defer their fees until they start earning a certain amount of income. Scholarships are also available for TAFE students. And someone who's pursuing higher education courses can access FEE-HELP and HECS-HELP.
7. TAFE Entry Requirements
As compared to universities, TAFE institutes have fewer entry requirements. Entry requirements for VET courses range from very little or no entry requirements (certificate I) to Australian year 12 or equivalent (certificate IV, diploma and advanced diploma).
Your work experience might count as well. Some of the courses require students to give interviews, auditions, tests and provide portfolios prior to entry. Always remember that higher education degrees at TAFE institutes may have higher admission requirements similar to that of the universities.
Useful Topics to Explore:
Don't forget to share this post!