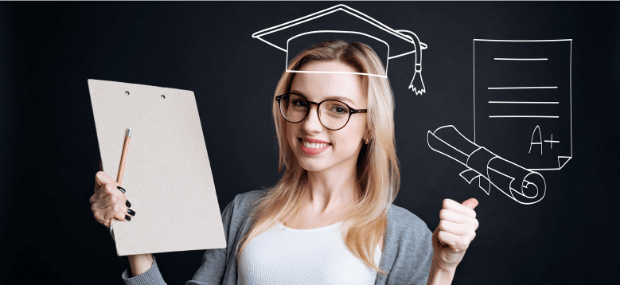 When it comes to educational standards, Australian universities are placed top in the world ranking. Students from all over the world wish to study at Australian universities because companies regard these degrees very high.
If you are planning to study in Australia, you need to make sure that your Australian education institution will recognise your qualifications for admission.
In this article, we are going to talk about the qualification recognition for different courses in Australia.
Undergraduate (Bachelor) Courses - Qualification Recognition
If you are looking to get entry into an undergraduate degree, you need to make sure that you meet the Australian higher education institutions qualification criterias:
1. You have completed an Australian Secondary School
International students who completed their year 12 in Australia can apply for undergraduate degrees. However, they need to complete an Australian Senior Secondary Certificate of Education offered in the state and gain an Australian Tertiary Admission Rank (ATAR) or Overall Position (OP) in Queensland.
Australian Tertiary Admission Rank (ATAR) is a score or ranking that Australian students need to attain after graduating from a secondary school and after completing their final assessments. Although, the ATARs depend largely on the courses and the institutions you choose.
2. You have completed a Secondary School Overseas
International students who have completed their secondary school from their home country or from overseas can apply for entrance into Australia's higher education institutions, using their qualification evidence.
If your qualification is not recognised, you need to undertake preparatory studies in order to meet the entrance requirements. However, to get an entry in any of the recognised institutions in Australia, you will be required to meet English language requirements in your chosen course.
Make sure to contact your institution to get more specific information on this.
3. You have completed an International Qualification
Many students who have completed their secondary school overseas intend to study an undergraduate course in Australia. If you are one of them, you need to complete an international qualification for tertiary preparation such as the International Baccalaureate (IB). This course helps to prepare students for the global environment.
This 2-year pre-university IB diploma programme is completed by secondary school students and is highly recognised in more than 140 countries for university entrance. The scores can be easily converted into Australia's ATAR ranking.
Other international qualifications recognised by Australian institutions are the Advanced International Certification of Education and the GCE A Levels. Make sure to contact your institution to get precise information about the admission requirements.
4. International Baccalaureate along with notional ATAR and rank table
This table has been approved by the Australian Conference of Tertiary Admission Centers and passed by the International Baccalaureate organisation. It is used to convert IB scores for tertiary admissions in Queensland, Tasmania, Victoria, New South Wales, Western Australia and the Australian Capital Territory.
In the Northern Territory and South Australia, the ATAR conversions are quite different so students who are seeking tertiary studies in any of these areas should check with their institutions for exact details.
Postgraduate (Master) Courses - Qualification Recognition
The minimum requirement to enter a postgraduate course in Australia is the proof of your undergraduate qualification. As it is comparable to an Australian Bachelor degree from a recognised institution.
For entrance in some courses, students must complete their undergraduate in a similar field while other courses accept undergraduate qualification in any discipline. Also, to enter some courses students need to appear in auditions, tests or have complete portfolios.
Students who want to study masters or a doctoral degree must own a graduate certificate, bachelor honours degrees or a graduate diploma. However, a few postgraduate courses require relevant research ability or work experience. Some institutions accept students who have only work experience.
The experience and qualifications you need to enter a postgraduate study depend on several factors. So make sure to check with your education provider to understand precise details.
Vocational Courses Qualification Recognition
Before getting into the qualification recognition for vocational courses, it is important to know about Vocational Education & Training (VET), and Technical and Further Education (TAFE).
Vocational Education & Training (VET) is an educational training that focuses on providing essential skills required for working. It provides skills to people, helping them in:
Joining the workforce for the first time

Rejoining the workforce after a break

Moving to a different career

Upgrading skills in their selected field
Technical and Further Education (TAFE) institutes are government-owned providers that offers VET courses. The TAFE sector is one of the largest education and training sectors in Australia. Each year, thousands of international students come to Australia to get practical skills and vocational training in TAFE.
International students enrol into TAFE institutes to:
Gain work-based skills to improve their job opportunities

Improve their chances of being accepted into some leading or higher education courses.

Take benefits of the wide assortment of courses on offer.

Enjoy the attention in small class sizes
To get entry into VET and TAFE courses, students need to provide qualification evidence which should be equivalent to the Australian year of 10, 11 and 12. Education providers offer a list of the minimum academic requirements needed for admission.
Moreover, they also can tell you which overseas qualifications for vocational education courses are recognised. The experience and qualification required to enter vocational courses vary between course to course, so make sure to check with your education provider.
Useful Topics to Explore:
Don't forget to share this post!