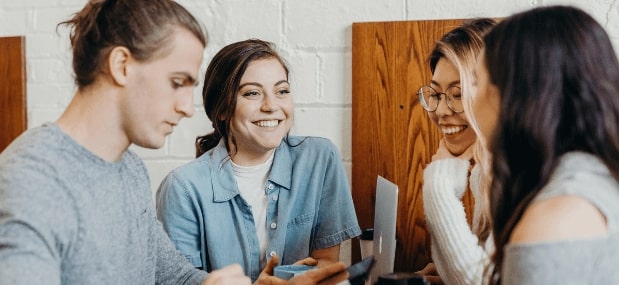 Known as the fastest advancing economies and one of the sunniest countries in the world, Australia has become the most popular study destinations for international students.
The educational institutions in Australia have a well-known reputation and they rank in the top 100 list of 2018 World University Rankings.
If you are planning to study in Australia, there are a few things that you should consider to strike a good balance between your studies and your social life.
1. How To Ease The Transition Period?
Studying in Australia can be very exciting, but at the same time, it can be challenging as you need to adjust to a new environment and new ways of doing things.
Living in a foreign culture means you'll have to face a lot of challenges including experiencing different climates, developing networks, meeting new friends, absence of friends and family back home, plus learning new behaviours and social customs.
If you have issues handling the transition period, you can follow the steps below:
You can make new friends by being part of a student group like an Australia international student association or a sporting club at your institution. Remember, if you are quick at making friends, the easier it will be to adjust to the new environment.
If you feel that you cannot handle the academic challenges, then talk to someone. Either to your friends, family, work colleagues or mentors.
2. Learning Style in Australia
Australia offers international students a unique and independent educational experience. It provides a learning style that encourages students to think independently, be creative and innovative.
Graduating in Australia helps you to successfully find jobs and hold prominent positions around the globe. Bachelor degrees are easily accepted for postgraduate studies at top international universities. Australian educators will provide you the following:
Self-motivated study and reduced contact hours

Independent learning with minimal assistance

Tutorial discussions in a vocal and active style

Instructional strategies and tools to enable many different styles of learning.

Individual learning programs for students who need additional learning support.
International students in Australia will enjoy a diverse learning environment that is educational and personally enriching and also develops the qualities and skills needed in a changing world.
3. A Relaxed Study Environment
While the tutors and professors in Australia have spent many years to get to the position where they are now, yet they are not always considered the final authority on a particular subject.
In general, Australians have a liberal and relaxed attitude and the same being implied to their learning environments as well. Tutorials offer a perfect opportunity for students who have a lot of questions in mind.
In various fields such as humanities and social sciences, there is not just one right answer to a problem. Hence, students are welcome to challenge the teachers if they disagree with something, but in a polite way.
4. Understanding The Australian Accent
No matter where in the world you come from, the Australian language is difficult to understand. You may have had the chance to study English in your home country, but there is still a possibility that you struggle to comprehend the Australian accent.
Even those who belong to English-speaking countries like England and the USA have trouble understanding the language.
If you are looking forward to studying in Australia and find the Australian language difficult, you can take the following steps:
5. Ask For help
Only a few international students ask for help when they need it. Always remember that educational institutions in Australia provide a broad range of support services that help to deal with problems faced by international students in australia - it can be either personal or academic related.
If you are not aware of the services that your institution provides, you can seek help from the student services and facilities department of your institution. Never be afraid to ask for help!
Useful Topics to Explore:
Don't forget to share this post!