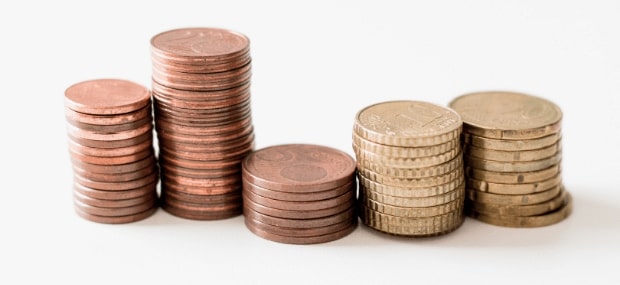 If you are planning to live in Australia, then knowing the average living costs is essential for your financial preparation.
The overall cost of living in Australia for students depends on several factors such as the individual lifestyle, the city you choose to live in, commuting and food habits, etc. Whereas, the monthly living costs can be determined by the following factors:
Insurance

House Rent

Transportation

Groceries

Utilities
Considering all of the above-mentioned factors, the average cost of living in Australia is between AUD 35,000 and 40,000 per year. All in all, the cost of living in Australia is higher as compared to countries like the UK, Canada, and the US, but it is still one of the most preferred study destinations among international students.
For reference purposes, below are some costs associated with studying and living in Australia. You should know that these costs may vary depending on the location you choose in Australia.
Accommodation
| Type of Accommodation | Living Costs |
| --- | --- |
| Boarding Schools | |
| Homestay | |
| Rental | |
| On-Campus | |
| Shared Rental | |
| Hostels and Guesthouses | |

Other Living Expenses
| Car (after purchase) | |
| --- | --- |
| Eating Out and Groceries | |
| Entertainment | |
| Electricity and Gas | |
| Internet and Phone | |
| Public Transport | |

In Australia, out of all the other living costs, transport and housing costs greatly affect international students. These are the two major costs that vary around different territories and states in Australia.
Now let's discuss the average cost of public transport and housing in the Australian states and territories including New South Wales, Queensland, Victoria, Tasmania, South Australia, Western Australia, Northern Territory, and the Australian Capital Territory. These costs will help international students to plan their finances according to the location they choose.
1. New South Wales
Housing
The weekly rent of a shared house or flat in Sydney is between AUD 200 and AUD 300, and for the one-bedroom unit the rent is between AUD 400 and AUD 550.

Whereas in the regional area of New South Wales, the weekly rent for a one-bedroom unit starts from AUD 250 to 350, and the cost for three-bedroom may range between AUD 300 and AUD 350.
Public Transport
The transportation cost may range between AUD 40 and 58, and for the ones who have concession pass, the transportation fees for them is somewhere between AUD 20 and 30 weekly. In the regional NSW, there is limited access to public transportation, so it is suggested that you have a car.
2. Queensland
Housing
In the far north region of Queensland, a unit may cost you approximately AUD 240 per week, and in the Gold Coast area, the price of a unit starts from AUD 350 per week.
Public Transport
In Queensland, all full-time students get a concession on transportation fares. For a single trip, the transportation fares with concession range in between AUD 2.00 and AUD 12.30, depending on which place you are visiting. You can use your electronic cards on ferries, trains, and buses all across south-east Queensland.
3. Victoria
Housing
In Melbourne Australia cost of living in a one-bedroom unit is about AUD 300 and AUD 350 for a three-bedroom apartment. Whereas in the regional areas of Victoria, a unit costs you between AUD 190 and AUD 270 and a three-bedroom apartment ranges between AUD 250 to 320.
Public Transport
In Melbourne, you can travel around in trains, buses or trams. Similar to New South Wales, Victoria also doesn't give international students concessions on transportation fares. For travelling in zone 1, the full-fare tickets will cost you $7.00, to travel in zone 2, it will cost you $5 and to travel between zone 1 and 2 it will cost you $11.00.
You can choose from different options like two hourly, weekly, monthly and yearly according to your convenience. However, in the regional areas of Victoria, the transport facility is limited. So you can consider travelling here with other transportation options like a car or a bicycle.
4. Tasmania
Housing
The rental price for a one-bedroom unit in Hobart, is around AUD 205 and for a three-bedroom apartment, the rent may start from AUD 350. Also, you can talk to your provider about other off-campus or on-campus facilities available, and then accordingly determine the costs.
Public Transport
Cities in Tasmania like Burnie, Hobart, and Launceston offer campus bus services on weekdays, which makes it easy to travel around the cities. International students also get a concession on fares, so you can purchase a daily ticket for around AUD 3.
5. South Australia
Housing
In Adelaide, the rental price of a house ranges anywhere between AUD 165 and AUD 440 per week. In the outer suburbs of South Australia, the rental cost for a three-bedroom apartment is around AUD 280 and AUD 330 for the inner suburbs.
Public Transport
In Adelaide, you can take a bus, train or tram to travel around. If you are a full-time international student, you also get a concession fare. A multi-trip ticket with concession costs you around AUD 14.
6. Western Australia
Housing
In Perth, the weekly rental cost of one-bedroom unit costs around AUD 300 and AUD 350 for a three-bedroom apartment.
Public Transport
In major cities like Perth and Fremantle you can use many transportation services including ferries, trains, and buses. International students who are studying full-time can even purchase a SmartRider card.
7. Northern Territory
Housing
Public Transport
Buses usually run regularly in central Darwin area and campuses at Palmerston and Casuarina, but during the night time and weekends, the bus services are limited.
8. Australian Capital Territory
Housing
In Canberra, the average rental price of a unit is around AUD 400, and for a three-bedroom apartment, the average cost is AUD 450.
Public Transport
Canberra has an exceptional bus network which is operated by ACTON. The buses make use of electronic ticketing system that allows travellers to swipe a prepaid card. Also, international students get concessions on fare during peak and off-peak hours.
If you need guidance and more information on how to manage finances in Australia, you can visit ASIC (Australian Securities and Investments Commission) website.
Useful Links to Explore:
Don't forget to share this post!