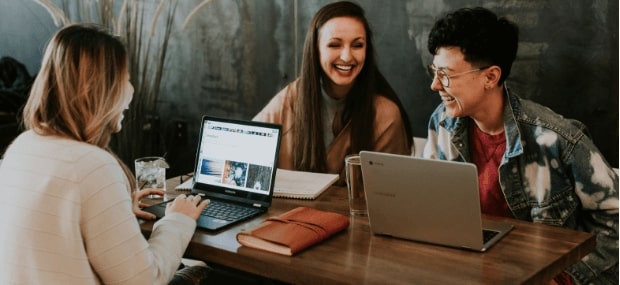 Australia is a friendly country that offers lots of opportunities for both national and International students. If you are planning to study in one of the top universities in Australia, then there are plenty of things you need to know before moving to the land of Kangaroos.
One of the most important things that you'll need to understand is the Australian Banking System. In Australia, you will get a wide range of choices to manage your finances, starting from local credit unions and building societies to banks.
Many banks in Australia offer banking options for international students too.
So, if you are looking for the easiest ways on how to set-up your bank account in Australia for paying tuition fees, managing your everyday finances and more, then keep reading this post till the end.
1. Choosing a Bank
Australia offers various banks for International students to choose from. The top-most in the list are:
There are also several regional banks that can help you to open an account in a particular area.
2. The Right Type of Bank Account
There are three types of bank accounts available for international students: Transaction account, Savings account, and Student account.
The transaction account is the most common type of account that can be used for daily expenses, deposits, money access, shopping, paying off bills, and withdrawing money from the ATM.
In Australia, most international students prefer to open a transaction account as it is easy to maintain. It gives them the freedom to access the account and manage their finances easily without any hassle.
3. Opening a Bank Account
Opening a bank account in Australia is a simple and quick process. You can either visit a bank or open it online before coming to Australia.
For opening a bank account online, all you need is - a passport, valid email address, and the date of arrival (three months before) in Australia.
You need to fill in a form on the bank's website, including the details like passport number and expiry date.
Once you've received the new details, you will need to add money into your account. Upon your arrival, you have to book an appointment at the local branch to prove your identity and to access your money.
You'll need to bring along your passport and address proof in Australia like a tenancy agreement or a utility bill. As soon as you arrive in Australia, make an appointment with your local branch. Make sure to complete this process within the first few months to avoid any kind of hassle.
You can even open a bank account in person, but make sure to do it within the first 1 to 6 weeks of your arrival.
4. Documents Required
In Australia, banks use a points system for documentation to open an account. You will need to present documents that can add up to 100 or more points. Below is the list:
Driver's license - 40 points

Passport/citizenship/Birth certificate - 70 points

Any card with your name on it like store account card, library card or credit card - 25 points

Address proof such as utility bill or tenancy agreement - 25 points.
After your account has been opened, your debit card will arrive in your mail within a few weeks.
5. Things to Consider when Opening a Bank Account in Australia
Service Fees
Many banks charge monthly service fees in order to maintain your account. This often adds up in the long run. So, before you choose a bank, inquire how much it charges!
If you are an international student, choose an account with Citibank Plus that allows you to withdraw money from all ATMs of Citibank worldwide for free and they will not charge any fee on international money transfers.
ATMs
Debit Cards
After opening a bank account, you will receive a card with your welcome kit. You can use it to withdraw money from the ATMs or use it while shopping. Visa Debit or Mastercard debit can be used all over Australia and overseas.
While an EFTPOS card can be only used in Australia, so it's not a good option for international students. Therefore, it is crucial to choose an account that offers a card at no extra cost.
As an international student, when choosing a bank in Australia, make sure your bank offers the following features:
Online and mobile banking

No international fees for ATM withdrawals

Competitive interest rate

Unlimited deposits and withdrawals

No minimum balance

Speedy transfer time

Extensive ATM network

Fee-free International Money Transfers
Moving to Australia for further studies can be a stressful period. So, it is wise to apply for a bank account before your arrival. If you do so, you can have easy access to your money without facing any problems.
Useful Links to Explore:
Don't forget to share this post!