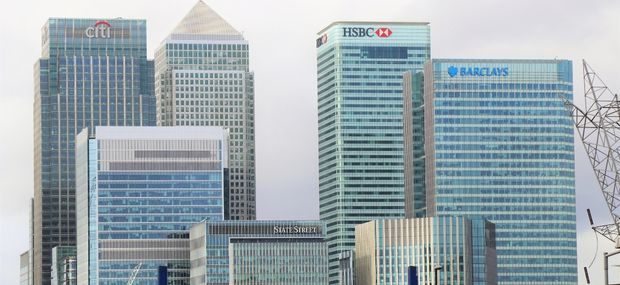 Everyone needs a logical place to park their money. A bank account is undoubtedly one of the best places for meeting day-to-day financial needs. Australian banks play a crucial role in the financial system.
Governed by a regulatory system, they offer transparent and reliable services to account holders. Besides traditional banking services, they go the extra mile to provide business banking, stockbroking, trading in financial markets, insurance, and funds management.
If you are searching for the best bank in Australia to open an account, you have landed in the right place. Well, there is no one bank you can consider best among all other banks.
Finding a great match depends on your individual needs and preferences in an account. In this guide, we outlined the best banks in Australia and compared them to several key factors to help you get started in your search.
1. Overview Of Australian Banks
Australia is among the most developed nations in the world. It has a very well-developed banking sector. The Reserve bank of Australia regulates the monetary policy and supply to the people.
Presently, there are 53 banks in Australia, 14 of which are owned by the government. ANZ, CommBank, Westpac, and NAB are the biggest banks in Australia.
All Australian banks are regulated under the Banking Act and classified into four major categories:
Nationally operating banks or big banks

State banks

Foreign banks

Regionally operating banks
They provide a broad array of financial products and services to customers, including:
Robust home prices, increasing household debt, and moderate earning growth make the Australian banking system highly stable and reliable worldwide.
2. The Top 10 Banks In Australia
Do you want to know what the best banks in Australia are? After a lot of research, we have come up with our top 10 picks, which are as follows:
Commonwealth Bank
Founded in 1911, the bank has its headquarters in Darling Harbour, Sydney, New South Wales.

The multinational bank has a base of around 16.6 million retail, business, and institutional customers.

It operates over 11,000 branches across New Zealand, Asia, the US, Fiji, and the UK.

Most people want to know what is the number 1 bank in Australia. The Commonwealth Bank is the largest Australian bank in assets, market capitalization, deposits, and several ATMs and branches.

Presently, it has more than 4,300 ATMs and 1,100 branches worldwide.

It offers various financial services and products, including retail, deposits, institutional banking, corporate banking, investment banking, business, and wealth management products and services.

The bank's shares are traded on the Australian Securities Exchange.
Australia and New Zealand Banking Group (ANZ)
Founded in 1835, ANZ Bank has its headquarters in Melbourne.

With over 1100 branches, the bank operates in 34 markets across Australia, the US, Europe, New Zealand, the Middle East, and Asia-Pacific.

ANZ bank offers a variety of banking and financial products and services to retail, small business, high net worth, corporate, institutional, and commercial customers.

Some services include traditional banking, insurance, superannuation, and investment solutions.
National Australian Bank (NAB)
NAB bank was formed by the amalgamation of the Commercial Banking Company of Sydney and the National Bank of Australasia in 1982.

The bank has its headquarters in Melbourne, Victoria.

It operates 820 branches in New Zealand, Asia, the US, and Europe.

Presently, it provides banking services and products to individuals and businesses. Some include savings accounts, low-interest rate credit cards, visa debit cards, mortgages, business loans, personal loans, insurance, investments, retirement and wealth planning, private banking, travel and overseas banking, asset management, mobile and online banking, wire transfers and foreign exchange.
Westpac Bank
Established in 1817, Westpac Bank was the first Australian bank as "the Bank of New South Wales". However, in 1982, when the Bank of New South Wales" merged with the Commercial Bank of Australia, its name changed to Westpac Banking Corporation.

The bank's headquarter is based in Sydney.

It operates in Asia and the UK and serves around 13 million customers.

Westpac Bank offers a comprehensive range of financial services and banking products to retail individuals, businesses, and corporate customers through its five divisions: Consumer Bank, BT Financial Group, Business Bank, Westpac Institutional Bank, and Westpac New Zealand.
Bank of Queensland
This bank was founded in 1874 and had its headquarters in Brisbane, Queensland.

In 2021, the bank received an 82.9% customer satisfaction rating from Roy Morgan Research.

Presently, 2,098 employees work in 250+ branching centres and 3000+ ATMs across Australia.

The Bank of Queensland offers retail banking and financial services from its six divisions: Retail Banking, BOQ Finance, BOQ Specialist, St Andrew's Insurance, Virgin Money Australia, and Me Bank.
Macquarie Bank
The bank was founded in 1969 and had its headquarters in Sydney.

It provides banking and financial services, asset management, advisory services, private banking, capital solutions, internet banking, risk management, commodities, and access to global and equity markets.

Macquarie is a public bank and currently operates in over 25 counties worldwide.

The bank is listed on a stock exchange.
Bendigo Bank
The bank was formed in November 2007 by the merger of Bendigo Bank and Adelaide Bank.

It has its headquarters in Bendigo, Victoria, and regional offices in Melbourne, Docklands, and Ipswich.

With more than 1.9 million customers and a market capitalization of A$3.3 billion, the Bendigo and Adelaide Bank is a leader in the home loan banking sector.

It is among the largest retail banks in Australia and operates with over 400 branches in South Australia and Adelaide.

Bendigo and Adelaide Bank offer various products and services in business banking, personal and commercial insurance, loan, and investment.
AMP Bank Ltd
The bank was founded in 1988, and its headquarter is in Sydney, New South Wales.

AMP bank is a financial services provider and among the leading wealth management companies in Australia and New Zealand

It serves over 5 million retail customers and 400 institutional clients in Australia, New Zealand, Asia, Europe, North America, and the Middle East.

The bank provides retail banking services, deposits, self-managed superannuation, residential mortgages, finance loans, transaction banking services, and investment products, including financial advice.
Suncorp Bank
Suncorp was founded in 1902

In 1996, it merged with Metway Bank and the Queensland Industry Development Corporation to become Suncorp Bank Limited.

Its mid-sized Australian insurance, finance, and banking corporation are in Brisbane.

The bank operates 423 business and retail branches in New Zealand and Australia.

It serves over 9 million customers, including home, motor and life insurance, superannuation, banking, and wealth management.
Bankwest
The bank was founded in 1895 as a rural lender to assist the farming industries in the state.

In 1945, this agricultural bank transformed into a full-fledged trading bank.

In 1990, the bank was incorporated, and its name changed to Bankwest in 1994.

Bankwest is based in Perth and maintains regional offices in Adelaide, Canberra, Melbourne, Brisbane, and Sydney.

The bank offers personal, commercial, corporate, and business banking, trade finance, agriculture-business finance, credit cards, private banking, and other financial services.
3. Best No-Fee Bank Accounts In Australia
Here is the list of zero-fee bank accounts in the top 5 banks in Australia:
Users can create up to 9 sub-accounts to help manage cash

No monthly account-keeping fees

No currency conversion charges

Accounts are accessible online

Lock in higher rates with its FlexiRate option of 0.01% interest on all sub-accounts

Unlimited withdrawals to and from the main account

International travellers don't have to worry about foreign exchange and overseas ATM fees
Macquarie - Transaction Account
No minimum monthly deposit

No dishonour fees

No international purchase fees

No transaction fees

Fee-free ATMs

Get the Mastercard foreign exchange rate with no added fees or charges.

Digital banking

Safe and secure locking and unlocking of the Platinum Debit Mastercard using the Macquarie Mobile Banking app

90-day damage and theft protection on eligible purchases

Stolen wallet protection up to $5002.

Compatible with Apple Pay, PayID, and Google Pay

Attractive Interest Rates: Earn up to 1.75% p.a. on balances up to $250,000, 1.00% p.a. on balances between $250,000.01 and $1,000,000, 0.85% p.a. on balances of $1,000,000.01 and more.

Easy account opening in just 1 min

Free withdrawals from over 3,000 ATMs
Great Southern Bank Everyday Edge (for 18 years and more)
Canstar Outstanding Value Award Winners

No monthly account-keeping fee

One of the best banks for young adults

Other account variants: Everyday Youth Account - 10 to 17-year-olds and every day 50+ account - aged 50+

Unlimited fee-free transactions

Rebates on foreign exchange fees and overseas ATM fees when you keep a deposit of $2,000 per month and make a minimum of five card purchases.

Digital Wallets and Digital Banking offered

Compatible with Apple Pay, Samsung Pay, and Google Pay

No monthly account-keeping fee

Ideal for people who want a bank account with travel-friendly features, and flexibility

Easy account opening in less than 5 minutes

Earn up to 2.05% per annum
A multi-currency account

You can use it both in Australia and overseas

Facility to hold up to 10 foreign currencies in a single account

No monthly account keeping fee, transaction fees, and ATM fees for HSBC-branded ATMs

2% cash back on eligible tap-and-pay transactions below $100.

Holds up to 10 currencies

Unlimited fee-free transactions online through EFTPOS, direct debits, or BPAY

2% cashback on tap and pay purchases under AUD 100 (conditions apply)

A $50 monthly cashback limit for account holders who maintain a deposit of a minimum of $2,000 per account every month

Fraud protection under the Visa Zero Liability feature
Zero monthly fee

1% cash back (up to $100 per financial year) on eligible utility bills via direct debit or BPAY for customers

Rebates on overseas transaction fees

Five rebated ATM withdrawal fees per month if you maintain a deposit of $1,000 and make a minimum of five card purchases with your ING debit card or credit card.

No ATM withdrawal fees (conditions apply)

Earn Up to 3.10% p.a variable interest rate on one Savings Maximiser account.
4. What Are The Best Banks In Australia For Saving?
Many people want to know which is the most reliable bank in Australia to park their money while increasing their balance through interest.
Here is our list of the best savings bank accounts in Australia:
Name of the Account

Max Interest Rate

Standard Interest Rate

Govt. Deposit Guarantee

Ubank Save Account

2.35% p.a.




(for $0 to $250,000)

0.10% p.a.




(for $0 and over)

Yes
up to $250,000
Virgin Money Boost Saver with Go Account

2.30% p.a.




(for $0 to $250,000)

0.05% p.a.




(for $0 and over)

Yes
up to $250,000
Westpac Choice – Life Account 18-29 years

2.75% p.a.




(for $0 to $30,000)

0.65% p.a.




(for $0 and over)

Yes
up to $250,000
My State Bank Bonus Saver Account

2.10% p.a.




(for $0 to $250,000)

0.05% p.a.




(for $0 and over)

Yes
up to $250,000
Virgin Money Grow Saver Account

1.80% p.a.




(for $0 and over)

0.05% p.a.




(for $0 and over)

Yes
up to $250,000
ING Savings Maximiser
3.10% p.a.
(for $0 to $100,000)
0.55% p.a.
(for $0 and over)
Yes
up to $250,000
5. Which Is The Best Bank For Students In Australia?
A bank account helps students manage their bills, carry out overseas transactions, and manage their student accommodation, rent, and earnings. They can also use it as an everyday bank account.
However, to open a bank account in Australia, you must fulfil the legal adult age of 18 years. For this, the bank professional may ask you to submit any identity proof for account creation. Some of the relevant documents for identity proof include:
Passport

Proof Of Residence

Birth Certificate
With so many options available, do you need clarification about which one is the right bank to create an account with? Finding the best student bank account becomes easier when you know what to consider, such as:
Monthly account-keeping fees

Other fees (currency conversion fees, EFTPOS transaction fees, and ATM fees)

Easy to use to perform transactions and manage your account

Supports payment options such as Apple Pay, BPAY, PayID, Osko, and Google Pay,

Availability of digital tools such as internet banking, mobile banking, budgeting tools, security features, etc.

Savings account's interest rate, fees, bonus conditions, and any other feature
Here are some of the best banks that offer account facilities for Students in Australia:
Westpac - Westpac Choice Student
Designed for full-time students

Fee-free account

Easy account setup online in less than five minutes.

Transfer money from anywhere around the world

Safe and Secure shopping using a Debit Mastercard

World-class mobile banking services to help you manage your money on-the-go

No withdrawal fee at Westpac Group ATMs in Australia

Unlimited free transactions online in-branch via BPAY or over the phone.

No Australian address is needed to open the account from overseas before arrival.

Facility for international students to open a bank account three months before arriving in Australia or after arriving.
ANZ - ANZ Student Access Advantage
One of the best banks for young adults or teenagers in Australia

$0 account fee

Suits a full-time student

You will need to present a valid student card to the banking official at the commencement of each year.

Assures safety and easy accessibility for everyday spending

Allows students to open an account online before arriving in Australia. They can activate their account at any in-store branch when arriving in Australia.

ANZ Progress Saver account is ideal for students who work part-time while studying to help them grow their savings. You can link this account to your Access Advantage account at no extra fees and enjoy the benefit of seamless funds transfer.
Commonwealth Bank - Student Smart Access
An ideal choice for international students and those who want a day-to-day transaction account

Allows students to open the account when arriving in Australia within three months

$0 monthly fee

Make secure payments online or at stores using a debit card

Free access to exclusive contests and offers

Enjoy limitless free transactions from network ATMs, counter deposits, EFTPOS, phone and internet

Get a free health check to figure out the best banking services you need

Use the CommBank app with the Spend Tracker to organize and track your student budget from anywhere
One of the best savings accounts for students.

Perfect to use as an everyday banking account

No monthly account fees

No overdrawn fees

Students need to open it online before arriving in Australia.

Unlimited and effortless access to your account via phone banking, and internet services, making it ideal for bill payments.

Get a VISA debit card to shop at several stores.

Facility to perform ordinary banking transactions from any Australia Post office

NAB Defence security promise shields your account against fraud

Link your savings account to a NAB saver and transfer cash whenever required

Get access to over 7,000 ATMs across Australia with no direct ATM fee.

$5 fee for overseas ATM fees
6. Best Bank In Australia For A Home Loan
Finding the best bank for a mortgage/home loan depends on your circumstances, such as need, budget, and whether you are a refinancer, a first home buyer, or looking to buy an investment property.
The below considerations will help you compare available home loans and narrow down your choices:
Big Banks / Non-Banks / Smaller Lenders
Big banks are for those borrowers who can meet their lending criteria, such as good credit scores, stable employment, earnings, etc. While non-banks are ideal for those who have bad credit, are self-employed, or are in Australia on temporary visas.
Smaller lenders are an ideal option for those who want competitive interest rates. However, banks offer a range of loan options and the convenience of having all their financial products in one place. Based on your condition and requirements, you can choose between them.
Interest Rates
Lenders offer loans with two types of interest rates - a fixed interest rate, which remains the same throughout the loan term, or a variable one, which changes with the cash rate. Some banks also offer split loans that are a combination of both.
Fees And Charges
When choosing a home loan lender, you can't ignore this vital factor. Assess home loans on various types of fees such as:
Features
Home loan lenders bundle their loan products with necessary and valuable features to entice borrowers to buy their services. Some of these features include:
An offset account

A redraw facility
Go for only those essential features, as the inclusion makes a loan more expensive.
Top 8 Biggest Banks Based on The Size of Home Lending To Investors:
| | |
| --- | --- |
| Name of The Bank | Value (Billion) |
| Commonwealth Bank | $339.27 |
| Westpac | $259.57 |
| NAB | $180.96 |
| ANZ | $173.10 |
| Macquarie Bank | $48.91 |
| ING Bank | $46.10 |
| Bendigo and Adelaide Bank | $38.80 |
| Suncorp Bank | $32.15 |
Top 8 Biggest Banks Based on The Size of Deposits Held:
| | |
| --- | --- |
| Name of The Bank | Value (Billion) |
| Commonwealth Bank | $342.99 |
| Westpac | $255.76 |
| NAB | $165.38 |
| ANZ | $154.76 |
| ING Bank | $42.42 |
| Bendigo and Adelaide Bank | $39.43 |
| Macquarie Bank | $31.23 |
| Suncorp Bank | $30.96 |
7. Conclusion
Selecting a bank is a careful consideration that requires assessing different banks on various factors.
We hope the above information in this blog has improved your understanding of Australian banks and helped you to decide where to park your money based on your needs.
Useful Links to Explore: