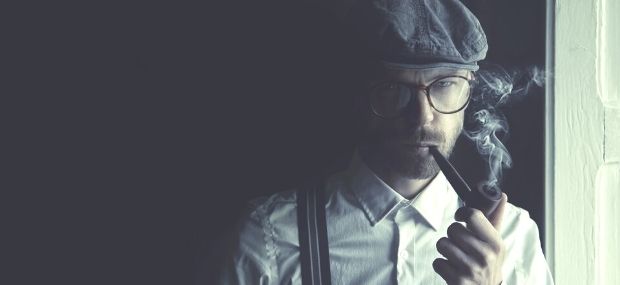 Increasingly more individuals seek third-party assistance to recover debt, find people, or compile evidence for a court case. Pursuing a career as a private investigator is becoming a popular choice.
Australia's private investigator (detective) industry anticipates growing by more than 15 per cent over the next five years. It indicates that there will be several opportunities for individuals interested in pursuing a career in this profession.
So if you are curious, determined, and have an eye for detail, private investigation is the right career option.
In this post, you will learn everything about becoming a private investigator (detective) in Australia, including the PI licensing requirements for each state and territory, the courses you must study, and what salary you can expect.
1. What Does a Private Investigator Do?
Depending on the demands of their employer, private investigators or detectives uncover and evaluate facts and information ranging from financial and legal to personal information.
Some of their daily responsibilities are investigating financial and criminal acts against people, surveilling suspects, running background checks, obtaining and evaluating papers, and monitoring individuals' movements to acquire information.
Other duties might include recovery of lost valuables, assisting in capturing sexual predators, and helping with forensic investigation.
Also, as per the requirement of individual cases, private investigators may work behind a desk or in the field. Their work may also be physically exhausting, depending on the case. Work hours also vary, as their regular day job might differ based on their work.
Some days, the private investigator may be out in the field performing surveillance, conducting interviews, or setting up surveillance equipment.
They may perform employee checks or conduct computer searches on different cases on other days — for example, finding missing people or gathering information about credit card fraud. They may also provide legal paperwork or locate witnesses at times.
Education requirements to become a private investigator vary widely. Some may require experience in the field, while others may need a postsecondary degree.
Although most private investigators receive training on the job, some may have previously received training as law enforcement officers. Additionally, most states and territories in Australia require a private investigator to get a license.
2. Major Tasks and Duties of a Private Investigator
Investigate crimes

Help in the recovery of stolen or lost property.

Track cybercriminals.

Fill out necessary reports and write detailed reports.

Travel through local and other jurisdictions.

Assist victims in their quest for justice.

Observe the suspect's activities.

Find missing persons.

Conduct liability and asset checks.

Arrest suspects.

Conduct interviews with suspects and witnesses.

Investigate worker's compensation or insurance claims.

Track and arrest serial killers.

Prepare diagrams, and take photographs and notes at crime scenes.

Prepare cases and testify in court.

Collect evidence of crimes.

Run scientific tests.

Attend autopsies to gather additional evidence.

Follow potential dead-end leads.

Collect information for use in legal proceedings.

Exchange information with other law enforcement agencies and request assistance.

Assist with the effective prosecution of criminal defendants.

Provide advice about personal and corporate security.

Investigate dishonesty, theft, shoplifting, or other undesirable conduct.
3. Steps To Become a Private Investigator in Australia
You will need to undertake a private investigator traineeship or course to become a private investigator in Australia. You must complete year ten or equivalent to get admission to most courses or traineeships.
Here are some common steps you can follow to become a private investigator in Australia:
Step 1: Consider undertaking a private investigator TAFE course or enrolling at an RTO (Registered Training Organization) to receive a Diploma of Government Investigations (PSP50416) or Certificate IV in Government Investigations (PSP40416).
Step 2: Enroll in a traineeship with a private investigation company to acquire the skills you will need for private investigator jobs in Australia while receiving real-world and practical experience.
Step 3: Obtain a licence from the state regulatory authority and, if necessary, submit a National Police Check, depending on the state you plan to work in.
4. How To Get a Private Investigator Licence in Australia?
In most Australian states and territories, police departments work with courts to administer and grant private investigator licenses. However, other government bodies, such as Fair Trading, are responsible for issuing PI licenses in some states and territories.
The information below will tell you more about how to get a private investigator license through appropriate licencing agencies in different Australian states and territories. You should confirm the procedure and eligibility requirements with them.
In most cases, you must complete a Certificate III in Investigative Services course from an RTO (recognised training organisation) such as TAFE or ASSI (The Australian School of Security and Investigations) before issuance of a license.
It is important to note that the rules may differ between different territories and states in Australia.
Queensland (QLD)
The Security Providers Act (1993) governs private investigators in Queensland, and the OFT (Office of Fair Trading) QLD issues licences.
Here are the standard eligibility criteria to get a PI license in QLD:
Successful completion of an OFT-approved training course.

Minimum 18 years of age.

Must not pose a risk to public safety and be an appropriate person to hold the license.
For further information, you can get in touch with Queensland's Office of Fair Trading. Furthermore, the Queensland Department of Justice and Attorney General is in charge of licencing information and applications - you can visit Queensland's Government website to get more details.
New South Wales (NSW)
The new CAPI (Commercial Agents and Private Inquiry Agents) Act 2004 governs private investigators in NSW.
Before getting a private investigator license in NSW, you must read the licencing requirements. You can visit the NSW government's website to learn about the CAPI Act and the licencing criteria.
What if you have a criminal history? Many people wonder if they can become private investigators with a criminal record.
Suppose the applicant was found guilty within the last five years with no conviction recorded or convicted within the previous ten years of the following offences. The CAPI licence, including the Master's license application, is invalid.
Here are some crimes that will disqualify you from holding a licence:
Offences listed under Part 2 of the Listening Devices Act 1984, or similar sections of the Commonwealth law or other territory or state crimes that fall under the Commonwealth's Telecommunications (Interception) Act 1979.

Offences involve the use or unlawful possession of a firearm or other weapon.

Offences involving dishonesty, fraud, theft, or violence are punishable by imprisonment.

Offences that involve the use or unlawful possession of a drug.

An application may also be denied if a firm, close associates, or a master licence holder listed on the application is found guilty of any of the offences mentioned above.
Western Australia (WA)
The Western Australian Police Service issues licences to private investigators under the Security and Related Activities (Control) Act 1996.
Here are the two types of licences available in WA:
Investigator: An individual engaged by an Inquiry Agent to carry out investigations.

Inquiry Agent - A person who engages investigators to do the task but cannot do the investigation themselves unless they meet licensed and qualified investigators' requirements.
The relationship between an investigator and an inquiry agent is similar to how barristers and solicitors work together. Contact the Commercial Agents Squad at 297 Hay St, East Perth, WA 6004, or visit their website for more information.
South Australia (SA)
Under the Security and Investigation Agents Act 1995, private investigators in South Australia need a Private Agents licence administered by the Office of Consumer and Business Affairs.
Contact Business and Occupational Services, Office of Consumer and Business Affairs, Level 3 Chesser House, 91-97 Grenfell Street, Adelaide, to get more information about PI licence. You can also visit the South Australia Police government website to gather details on licence eligibility.
Victoria (VIC)
Under the Private Security Act 2004, Victoria's Licensing Services Division (LSD) issues licences to Private investigators, which Victoria Police further administers.
Note: Your Certificate III in Investigative Services must be no older than twelve months to be accepted under licencing rules.
Here are the eligibility criteria for PI licensing in Victoria:
Investigator applicants must finish the required training.

You must meet the requirements for a criminal background check

Licences may be subject to conditions.

Some conditions might be related to supervision, training, or case-by-case situations.
Note: Certain offences may prohibit an individual from obtaining a PI licence.
For further information, visit the Victoria Police LSD (Licensing Services Division) website.
Tasmania (TAS)
The Department of Justice oversees the licencing and regulation of Inquiry Agents under the Security and Investigations Agents Act of 2002.
If you meet the following criteria, you can apply for a security licence in Tasmania:
Complete the appropriate training.

Must be 18 years of age.

Have never been convicted of a disqualifying offence.
New candidates may also require Certificate III in Investigative Services. Visit the Department of Justice's website to view forms and other information.
Northern Territory (NT)
Under the Commercial and Private Agents Licensing Act 1979, private investigators must acquire licenses from local courts. Furthermore, the applicant must not be bankrupt or 18 years old. It is also important to note that other people may oppose the application.
The DoB (Department of Business) is in charge of licence administration in the Northern Territory. You can contact them by telephone at (08) 8999 5511 or at their office: Charles Darwin Centre, Level 5, 19 The Mall, Darwin NT 0800.
Note: In the Northern Territory, there is no obligation to complete a private investigator course in Australia to be eligible for a licence.
Australian Capital Territory (ACT)
Although the ACT does not require private investigators to get a license, plans are in the works. Additionally, as insurance companies and other businesses prefer to work with licenced private investigators, you are strongly advised to get a licence under NSW law.
5. How Much Does a Private Investigator Earn in Australia?
The average private investigator salary in Australia ranges between AU$50,000 and AU$80,000, depending on how many cases they handle. However, like with many occupations, the answer to how much you may earn as an investigator is complicated.
The income depends on whether you start your own business or work for an agency. Also, it depends on your specialisation and the demand for that job.
Working for an agency or an insurance firm, a full-time private investigator with one to three years of experience may earn around AU$60,000 to AU$70,000. Transport investigators may expect to make between AU$80,000 and AU$90,000. Besides, criminal intelligence investigators might earn more than AU$100,000 if they are in high demand.
Now that you know everything about becoming a private investigator in Australia, you are ready to take on the challenge and start your career in this rewarding field.
Useful Links to Explore: