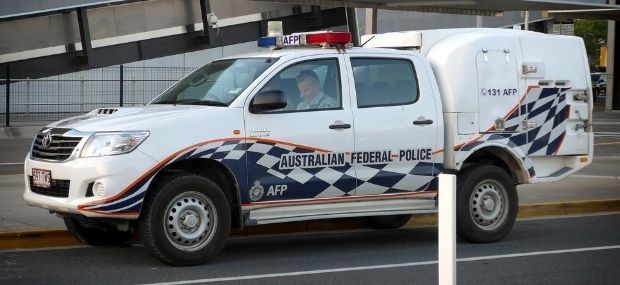 Becoming a police officer is one of the most impactful and meaningful ways to serve and protect the community.
A police officer makes people feel safe by reducing the fear of crime and improving citizens' quality of life by protecting them. They also identify criminals and make sure those who break laws are successfully prosecuted.
Working in the police force is a rewarding career, but it can also be challenging. The work environment can be potentially dangerous, physically demanding, and sometimes distressing. Therefore, you need to be mentally and physically prepared to take on the role of a police officer.
If you are ready to make a difference in the lives of thousands of people in your community, read this post to learn how to enter the police force and become a police officer in Australia.
1. The Role of an Australian Police Officer
In Australia, there are two primary divisions of the police force — The Australian Federal Police (AFP) and the State and Territory Police. The AFP is Australia's national policing agency that upholds and enforces Commonwealth law both in Australia and overseas.
Some AFP responsibilities include providing security at major airports, counter-terrorism, and protecting the Australian Prime Minister and other foreign dignitaries. They also handle border and international operations, combating drug trafficking, fraud, sex tourism, and smuggling.
On the other hand, the State and Territory Police are responsible for upholding local law, safety and protection of the community, preventing crime, and preserving peace in society. Apart from that, they also enforce road and traffic rules, offer assistance in times of emergency, and investigate crimes.
2. Major Duties and Tasks of a Police Officer
Investigate, arrest, and interview suspected offenders.

Examine and secure scenes of accidents or crimes.

Attend critical emergencies and incidents.

Handle traffic in congested areas.

Enforce traffic laws and test suspected drug-affected or alcoholic drivers.

Maintain peace at strikes, social events, public meetings, etc.

Document and submit an incident or crime reports, present case files, and maintain records.

Protect witnesses of significant crimes.

Provide assistance and advice to the victims of crime and their families.

Attend court and provide evidence if required.

Prevent anti-social behaviour and maintain public order and safety.

Conduct patrol duties by automobile, bicycle, or on foot.

Respond to calls and requests from the public for assistance.
Note: As police officers interact with the public daily, they must be proficient at de-escalation, resolving disputes, and staying calm under pressure.
3. What Are The Educational and Training Requirements for an Australian Police Officer?
To join the Australian Federal Police (AFP) and become a police officer, you either need to complete Year 10 in addition to a trade certificate or receive your Senior Secondary Certificate of Education. Furthermore, obtaining tertiary-level qualifications may contribute to your competitiveness.
Always Remember, the AFP aims to hire students from a broad array of disciplines that are not just restricted to justice, law, or criminology studies.
You could improve your chances of getting into the AFP by completing a degree. Usually, you need to receive a Senior Secondary Certificate of Education to get into the degree courses. Different educational institutions in Australia have other entry requirements — some are more flexible, and some even offer external study options. To get more information, contact the institution you are interested in.
If accepted by the AFP, you will have to complete 24 weeks of training at the Australian Federal Police (AFP) College in Barton, ACT. After the training, candidates must complete 12 months of on-the-job training.
4. What Are The Eligibility Criteria To Become A Police Officer in Australia?
To be eligible for entry-level Police Officer and Protective Service Officer positions, you must fulfil the minimum eligibility requirements when invited to apply.
These requirements ensure that applicants can perform the role of a police officer professionally and efficiently.
Here are some of the general requirements you need to meet to become a police officer across all Australian states:
Be at least 18 years of age or more.

Hold Australian citizenship or permanent residence status and provide the required documentation.

Possess a valid and current driver's licence. Automatic (only) and Provisional (P Plates) licences are accepted.

Must earn a Year 10 certificate with a Diploma/Certificate IV level qualification or Trade Certificate at a minimum. You can also submit university-level qualifications. It is crucial to note that you might have to upload educational certificates and provide evidence when requested.

Provide a copy of your recent traffic history for each territory or state from where your driver's licence is issued. You can get a copy from the local Motor Registry.

Complete and submit the ESQ (Employment Sustainability Questionnaire) that helps determine candidates' character suitability for getting employed by the AFP.
When you advance through the application process, you will also be required to meet the following criteria:
Before you engage with the AFP, submit a fingerprint sample and undertake a drug test to comply with AFP's Illicit Drug-Free Work Force Policy.

Provide a first-aid certificate, including the Level 1 First Aid Certificate with CPR.

Go through the security clearance process to determine your suitability to access classified and official information.

Provide proof of your ability to swim 100 meters freestyle, unaided, and non-stop.

Maintain intense levels of physical strength and cardio fitness. Give fitness tests, including bleep tests, stamina and strength tests, and agility runs.
Note: Candidates who do not satisfy the above requirements cannot engage with the Australian Federal Police (AFP).
You must also remember those police departments in different states and territories of Australia may have other or additional requirements.
So before you apply to any of the police departments, you must check out the websites for police recruiting requirements in each Australian state or territory.
Below are a few sites that you can visit:
5. Steps To Become an Australian Police Officer
Do you want to become a police officer, serve your community, and uphold peace, law, and order?
You will need to follow the steps below to go through the selection process:
Step 1: Police Application
Filling out and submitting the application form is the first step towards applying for a job as a police officer. The application is critical as it determines your ability to move ahead in the selection process.
So you need to check whether or not you meet the minimum criteria required for the police officer role. If not, your application might get rejected.
You can read the eligibility criteria mentioned above to get a basic idea of the primary requirements of joining the police force in Australia. Also, remember that police department in different Australian states and territories have slightly different application criteria.
Therefore, visit their websites to check what requirements you need to fulfil. Once your application is received, a recruitment case officer will review your application.
Step 2: Background Checks
The Police Department Branch will run some background checks, including employment, residential history, and other inquiries into your past, when they have received your application.
Note: Applicants with a criminal history or who have attracted adverse publicity will not be considered professionally suitable for the police officer role.
Step 3: Medical and Physical Assessment
As a candidate to become a police officer, you must provide your medical history and attend a complete medical assessment.
An external provider will conduct a medical assessment and examine your medical fitness to see whether you can carry out the essential functions and roles of an operational police officer.
Furthermore, the physical tests you undertake will determine your capability to perform the physical demands of an operational police officer in Australia.
Step 4: The Police Officer Interview
The final step of the recruitment process is to attend a formal face-to-face interview. It might be conducted several times during the selection process at different regional and metropolitan locations.
Interviews mostly take place to assess several core qualities of a candidate, including communication, integrity, resilience, and teamwork.
The applicant receives a score for his interview performance, further included in the overall professional suitability ranking.
Step 5: Join the Police Academy
Once the recruitment process gets over, you will then go through training at the Police Academy that will enable you to work towards receiving your Diploma of Policing and learn about the role of a police officer.
After completing your training, you are approved as a police constable and allowed to start the probationary period as a newly appointed police constable.
6. Skills and Attributes Required For Success
As police officer often deals directly with the public, they must possess many skills and attributes. Also, they must have an excellent work ethic and be physically fit.
Not only that, but a police officer requires the mental strength to deal with dangerous circumstances rationally and calmly.
Here are some common attributes and skills that a police officer needs:
Critical thinking and problem-solving skills.

High level of physical fitness.

Excellent verbal and non-verbal communication skills.

Attention to detail.

Empathy and Compassion.
7. How Long Does It Take to Become a Police Officer in Australia?
Becoming a police officer may take around 5 to 6 years, including four years of education, 3 to 4 months to process your application, and then 3 to 4 months for the hiring process (depending on the police department).
After that, if you get selected, you will spend about six months in the Police Academy and then serve six months to one year of probation.
The recruitment process may take a long time, especially if further testing or checking is needed. To make sure that the application process runs smoothly, try to respond to all emails or calls you receive from the recruiting services instantly. Also, ensure you submit all the required paperwork as early as possible.
8. How Much Does a Police Officer Earn in Australia?
There is a broad range of police officer salaries in Australia, depending on one's qualifications and abilities. Additionally, what you earn depends on your state, region, or city. According to PayScale, the average police officer salary in Australia is AU$71,755.
Now that you know how to become a police officer, remember to visit the AFP website to check out the entry-level requirements for policing and protective service officer recruitment.
Useful Links to Explore: