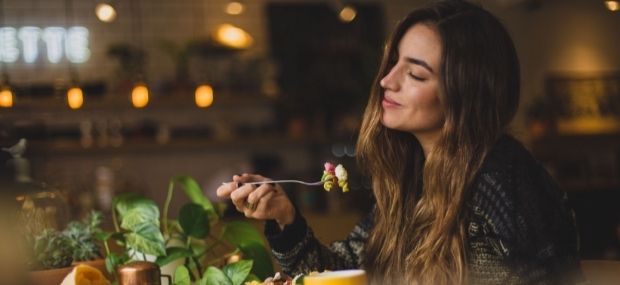 Are you thinking of pursuing a career in nutrition? If yes, becoming a nutritionist in Australia is your right choice!
Without any doubt, the health and wellness sector is flourishing in Australia.
As per the research conducted by the Global Wellness Institute, the health and wellness industry is worth more than $4 trillion worldwide, and it will continue to boom in the coming years, thanks to the ageing population and the growing social concern for appearance and appearance health.
Nowadays, people are becoming increasingly conscious of their health and the potential to change their diet for better or worse. This has resulted in the rapid increase of nutritionist jobs in Australia, making it an excellent career choice that leads to several exciting opportunities.
The post below will help you learn how to become a nutritionist in Australia and the steps you can take to start a career as a successful nutritionist.
You will also learn about the qualifications, courses to study, career options, earning potential, salary, and more.
1. What Is A Nutritionist?
A nutritionist is a person who has thoroughly studied the science of dietary nutrients and instructs others on nutrition and food and their impact on health.
Nutritionists are well-versed in the human body's functions and how it reacts to food. People seek nutritionists' guidance and meal planning to understand better food-related concerns such as allergies, digestive issues, and low energy.
They may also consult them for weight control. Overall, a nutritionist's responsibilities and tasks may vary depending on where they work.
Furthermore, people may require extra support from nutritionists to fuel their bodies appropriately as the human body grows and evolves throughout its lifetime. For instance, a nutritionist can help individuals change diets, especially during severe sickness and even detect newly-developed intolerances.
Over the last few years, the Australian public's interest in food, health, and diet has increased tremendously. As a result, there is a high demand for expert advice and opinion, which shows no signs of dropping.
2. What Does A Nutritionist Do?
A nutritionist studies food and offers recommendations about diets for organisations and individuals. Hospitals, schools, and clinics may hire nutritionists to verify what food offerings fulfil general health requirements.
Nutritionists even deal with individuals one-on-one and help them with their diet plans. They help those who wish to reduce weight through a specific dietary program, athletes with specialised training recommendations, and patients who need nutritional assistance due to chronic conditions or treatments.
A nutritionist acts as a food counsellor for those who require assistance organising their diets and meals in a one-on-one setting. In these instances, the individual and the nutritionist will determine the diet outcomes that a person must achieve.
These might range from simple weight loss to helping patients with adequate nutrition throughout their treatments, such as chemotherapy. The nutritionist helps with meal planning and provides information and expertise to help clients achieve their objectives.
A person usually needs a bachelor of nutrition or a related food science degree to work as a nutritionist in Australia. Many health facilities like hospitals may also require you to have a postgraduate degree.
Primarily, nutritionists work in an office setting but may also deal with customers at their homes or in a clinical office environment. They even spend time in industrial kitchens to check the amount of nutritional value in food.
2. Major Duties And Tasks of A Nutritionist
Collect, analyse, and organise data related to specific groups' nutrition and health behaviours and the population.

Prescribe diet plans based on nutritional needs assessment.

Compile educational material and conduct, plan, and evaluate nutrition intervention programs.

Monitor food quality and clients' progress in providing ongoing nutritional care.

Consult and assess the nutritional deficiencies of groups and individuals, including sportspeople.

Supervise the preparation and serving of meals.

Provide nutrition management, assessments, research, education, and training.

Plan menus and diets, and teach individuals about the planning and preparation of food, including the importance and requirements of a proper diet.

Consult with other health professionals and related workers to manage patients' nutritional and dietary needs.

Calculate the nutritional values of food served.
3. What Qualifications Do You Need To Be A Nutritionist in Australia?
There are no formal requirements to become a nutritionist in Australia. However, the majority of nutritionists who work in the field possess tertiary qualifications. After completing your studies, proceed with the application procedure offered by the Nutrition Society of Australia's Voluntary Register of Nutritionists.
Since the industry or the legal protection of the title Nutritionist presently has no government regulations, the NSA Voluntary Register of Nutritionists distinguishes the qualifications of trained and not trained nutritionists.
Furthermore, several international and private Australian course providers offer courses in food coaching, health coaching, wellness coaching, nutrition certification, and more. It is crucial to remember that these courses do not have enough value compared to a professional nutritional degree.
Also, they will not allow you to become a certified or a registered nutritionist under the Nutrition Society of Australia (NSA). Additionally, these courses won't enable your customers to access medical rebates or private health funds.
Follow the steps below to become a nutritionist in Australia:
Step 1: Consider preparing for a nutrition and dietetics profession by earning a Certification IV in Allied Health Assistance (HLT43015).
Step 2: Complete a qualification in nutrition as an alternative. This might be a Bachelor of Science, majoring in Nutrition or a Diploma in Nutrition.
4. Nutritionist vs Dietician In Australia: What's The Difference?
The primary difference between a nutritionist and a dietician is that every dietician can work as a nutritionist. However, only some nutritionists can work as a dietitian.
Unlike a dietitian, a nutritionist does not have to get a degree with accreditation. Even if somebody is not formally qualified, they can call themselves a nutritionist because no authority evaluates nutritionist qualifications in Australia.
Nutritionists who have obtained a degree from an Australian university can register with the Nutrition Society of Australia and Nutrition Australia. Alternatively, they may seek accreditation via the Dietitians Association of Australia, which is not necessary.
In Australia, you will find fewer nutritionist positions than dietitian jobs, resulting in nutritionists establishing their businesses.
The job of nutritionists and dieticians is relatively similar; however, only dietitians are qualified to work in hospitals and provide medical nutrition treatment to patients.
All qualified dietitians are eligible for Medicare, NDIS, DVA rebates and a wide range of health insurance funding. However, only some health insurance funds offer discounts for nutritionists registered with the Nutrition Society of Australia without becoming a dietitian.
5. Nutritionist Courses in Australia
Many nutrition courses are available in Australia to assist you in getting your health career started. You can enter the area of nutrition within one year, depending on the education level you choose.
Here are some of the most common nutritionist courses that you can undertake in Australia:
Certificate IV Nutrition
A Certificate IV in Allied Health or Nutrition is one of the best ways to start your journey as a nutritionist. These recognised national courses teach you the essentials of the nutrition industry and patient treatment.
For instance, a certificate IV in Allied Health Assistance (Nutrition & Dietetics) provides excellent opportunities for entering this booming industry. Here are two Certificate IV Nutrition qualification options you can choose to pursue:
Cert IV in Allied Health Assistance (Nutrition and Dietetics)
Additionally, you can consider a relevant vocational education of two years. Once you complete this qualification, you can enter the health industry as a trained healthcare professional assistant.
Cert IV in Allied Health Assistance (Nutrition and Dietetics Specialisation)
This course involves a full-time online study of 12 months. You also have to complete 120 working hours. Even though no admission criteria are applicable, you must be at least 16 years old to start your course. After completing the program successfully, you can work in most entry-level jobs in the public health sector, providing nutritional guidance and expertise.
Bachelor's Degree
It often takes three years of full-time study to obtain a bachelor's in health science focusing on dietetics or nutrition. For instance, the Bachelor of Health Science (Nutritional and Dietetic Medicine) takes an average of three to six years to finish, depending on whether the course is full-time or part-time. The full-time on-campus course incorporates a practical learning experience.
Furthermore, obtaining a bachelor's degree will help you become a nationally trained or clinical nutritionist. This implies that you can pursue a career in most health and food science areas with your expertise and knowledge.
Besides, your nutrition degree will enable you to offer services in more specialised fields, such as media and marketing, government-run programs, and sports nutrition and development. You can also establish your own business in clinical nutrition.
Diploma in Nutrition
Suppose you want to enter the industry at a higher level and kick-start a new career. In that case, a Diploma in Nutrition qualification is the best choice. This course covers everything, including health and the human body functions, the basics of nutrition, and more.
A Diploma in Nutrition is fantastic for becoming a fully skilled nutritionist, wellness coach, or dietician.
6. Types of Nutritionist Jobs in Australia
Studying to become a nutritionist will open various job opportunities for you across multiple industries.
Here are some of the most common job options you will find as a nutritionist in Australia:
Food and nutrition manager

Public health nutritionist

Quality and nutrition coordinator

Nutrition consultant or advisor (private practice)

Food technologist

Sports nutritionist

Community development officer

Media spokesperson

Food industry & nutrition marketing & communications
7. How To Become A Nutritionist Without A Degree?
Anyone in Australia can call themselves a nutritionist without any qualifications or study. The term itself is unregulated, making choosing a recognised, high-quality nutritionist course confusing.
Some nutrition course providers in Australia may guarantee accreditation to help you become a nutritionist. But, in reality, you can call yourself a nutritionist without getting a qualification or pursuing a nutritionist course.
However, you may want to become a registered nutritionist. In that case, professional registration programs are available through the Dietitians Association of Australia (DAA) and the Nutrition Society of Australia (NSA) that spell out the criteria for nutritionist qualifications in Australia.
Several institutions in Australia offer courses recognised by the DAA and NSA, which may take around three to four years of full-time studies.
8. How Much Does A Nutritionist Earn In Australia?
According to Payscale, Australia's average annual nutritionist salary is between AU$45,000 and AU$108,000. The average sports nutritionist's salary in Australia is around AU$83,833. These salaries may vary depending on the skills, experience, location, and profession.
9. Where Does a Nutritionist Work in Australia?
Completing a bachelor in nutrition science opens opportunities to work in various settings, including:
Fitness industry

Cooking industry

Public health industry

Media industry

GO and NPO sector

Community, state, or government

Clinical roles in health organisations, hospitals, clinics, wellness centres, and private practices

Food and nutrition-related industries include agriculture, food businesses, and food not-for-profit organisations.

Consultancies

Advocacy and research roles.
10. What Are The Career Paths for a Nutritionist?
Nutritionists have the skills and knowledge to provide evidence-based advice on food and its health impact on communities. Due to their specialised knowledge, nutritionists are in demand in various careers within the food industry.
Here are a few areas where nutritionists can apply their knowledge and make a difference in people's health:
Community nutrition

Individual and population health

Food analysis

Food sustainability

Product development

Health promotion

Food and health policy, regulation, or communication.

Nutrition for disease prevention

Assessing and evaluating food intake.
11. Frequently Asked Questions (FAQs)
What Do I Need To Study To Become a Nutritionist in Australia?
As a Nutritionist isn't a government-regulated profession in Australia, no specific qualifications are needed to become a Nutritionist.

However, you must complete a relevant bachelor's degree or postgraduate qualification to join the Voluntary Register of Nutritionists of the Nutrition Society of Australia.
Here is the learning route to prepare for a Nutritionist's role:
Complete a Certificate IV in Allied Health Assistance (Nutrition and Dietetics) (HLT43015) to gain an idea about the nutrition and dietetics profession.

Complete a bachelor's degree in nutrition science, food and nutrition, or human nutrition. If you hold an undergraduate degree, complete a Graduate Diploma in Human Nutrition.
Register with the NSA Voluntary Register of Nutritionists.
How Long is a Nutrition Course in Australia?
The duration of the nutrition course depends on the pathway you choose:
Pathway 1
Year 12 pass outs can consider completing a Bachelor of Nutrition Science. The duration of this course is three years, full-time or part-time equivalent.
Some of the universities offering this course include:
Bachelor of Nutrition Science – Deakin University

Bachelor's degree - Nutrition Science – Monash University

Bachelor of Nutrition Science - The University of Wollongong
You may also consider completing a 5-year full-time double degree that gives you specialised knowledge of human Nutrition in the field of your interest.
Pathway 2
If you already hold a bachelor's qualification, consider completing a postgraduate qualification in nutrition science, human Nutrition, or a related field. The duration of this course is 1-year full-time or part-time equivalent.
Graduate Diploma in Nutritional Science - The University of Canberra

Graduate Diploma of Human Nutrition (ONLINE)- Deakin University
What is The ATAR For a Dietitian?
You usually require an ATAR between 65 and 75 to gain admission to a nutritionist degree course in Australia. Below are the entry ATAR requirements of some of the top Australian universities offering undergraduate nutritionist courses.
Bachelor of Nutrition Science- Deakin University, ATAR: 65.25 (Burwood)

Bachelor of Nutrition Science - The University of Wollongong, ATAR-SR: 75 (Wollongong campus)

Bachelor's degree - Nutrition Science – Monash University, ATAR 70.35 (Clayton)
What is The Highest-Paying Nutrition Job?
Nutrition Consultants earn the highest $116,194 per year on average among the various popular nutritionist careers.
Nutrition Consultant: $116,194 per year

Nutrition Manager: $100,587 per year

Nutrition Specialist: $66,369 per year

Nutrition Assistant: $66,369 per year

Nutrition Coach: $65,991 per year

Nutritionist: AU$61,042 per year
How Much Does a Nutrition Assistant Earn in Australia?
According to Indeed data, the salary of a Nutrition Assistant is $66,369 per year.
What is The Minimum Wage for a Dietitian in Australia?
According to PayScale data, the lowest dietitian's salary in Australia is AUD 51,000 per year.
Is a Bachelor of Nutrition Hard?
Yes. Many students find Food Science and Nutrition a challenging course that demands a solid scientific background, hard work, and dedication.
However, if you are passionate about Nutrition, interested in learning the mechanism behind food and good Nutrition, and committed to your studies, you can overcome the challenges easily.
Is There a Demand for Nutritionists in Australia?
As more people are interested in enhancing their health and well-being, the demand for nutritionists is also rising.
More than ever, there is a need for professional nutritionists who can explain the science behind the association between diet and illness. More and more people are increasingly seeking nutritionists' evidence-based advice regarding the impact of their food choices on their health.
Health Care and Social Assistance has been Australia's leading provider of new jobs. This sector is expected to make a massive contribution of 14.9% to employment growth between 2018 and 2023.
It indicates growth in employment opportunities and career options in the nutrition and dietetics field, both in the public and private sectors. The government expects food and nutrition-related industries, health clinics, and wellness centres to thrive in the coming years.
If you aspire to become a Nutritionist, this is the best time to enter this profession.
Is a Clinical Nutritionist The Same as a Dietician?
Both dietitians and clinical nutritionists practice evidence-based medicine and work with the same goal - better food, health, and well-being. However, both these professions differ on a few grounds, as explained below:
Methodology
Clinical nutritionists use a holistic approach to healing that includes research findings and conventional medicine knowledge to make informed treatment plans. They provide personalised care to patients in response to their health.
On the other hand, dietitians use knowledge of nutrition science to advise on suitable diets, food preparation, and diet plans to treat and manage nutrition-related diseases.
Work Environment
Clinical nutritionists usually work in primary and secondary healthcare. In primary care, they deal with clients at the initial, preventative, or early stages of health-related issues. Secondary care provides care to patients with severe acute health-related issues that need medical intervention.
Dietitians are employed in tertiary care in hospitals, nursing homes, community settings, and private practice, delivering one-on-one dietary counselling, group dietary therapy, and medical nutrition therapy to manage ailments.
Salary
Dietitians earn more than Nutritionists in Australia.
The hourly pay for a Dietitian is between A$28 and A$48.46. Their average salary is AU$ 35.55 per hour.
On the other hand, the dietitian's hourly pay ranges between A$24.29 and A$58.72. Their average salary is AU$30.58 per hour.
The national average salaries of both professions show that dietitians earn more than nutritionists in Australia.
Education, Training, and Registration
The government in Australia doesn't regulate the nutrition profession. So, you don't need any specific qualifications to become a Nutritionist.
However, you must complete a relevant bachelor's degree or higher qualification to register with the NSA Voluntary Register of Nutritionists and work as a Registered Nutritionist in Australia.
Aspiring Dietitians must complete a Dietitians Australia accredited bachelor's degree in dietetics and join the Accredited Practising Dietitian (APD) program.
Alternatively, graduates from another discipline can complete an accredited master's degree in dietetics and join Dietitians Australia's Accredited Practising Dietitian (APD) program.
Unlike nutritionists, Dietitians must complete a provisional year, including formal mentoring by a full APD. Also, they have to demonstrate 30 hours of CPD to maintain each year to maintain their APD status.
Course Length
Dietitians usually require a relevant undergraduate degree like a Bachelor of Nutrition And Dietetics that takes 4-years of full-time study. It is followed up by completing a provisional year, including formal mentoring by a full APD.
To become a Registered Nutritionist, you must complete a 3-year Bachelor in Nutrition Science or related qualification.
Pursuing a career as a Dietitian requires dedicated study and formal training, which sets it apart from the profession of a Nutritionist. This highlights the importance of acquiring comprehensive knowledge in the field.
Is Becoming a Dietitian a Good Career in Australia?
Eating well is vital to supporting growth and development, averting severe ailments, and general vitality at all stages of life.
A dietitian's job is highly fulfilling, where you work with individuals and groups to enhance their health outcomes and quality of life.
The profession allows you to work with people of varying age groups. You may provide dietary plans for weight loss in obese people or specific training suggestions for performance enhancement in athletes.
Furthermore, many schools, hospitals, and clinics recruit nutritionists/ dietitians to ensure that meal offerings meet general health needs.
It is a rewarding role where you educate people about the proper nutritional intake to help them manage chronic diseases due to nutritional deficiencies. Dietitians also plan meals for Chemotherapy patients to ensure proper nutritional intake during treatments.
Overall, a dietitian profession offers numerous opportunities in both the public and private sectors to share your knowledge with people and contribute to making a healthy community.
So, if you are enthusiastic about assisting people to improve their health and well-being, being a dietitian is your ideal career.
What Type of Dietitian Gets Paid The Most?
Dietary technicians earn the highest salary of $94,281 among the various dietitian professions.
Dietary technician: $94,281 per year

Dietician: $85,705 per year

Clinical dietitian: $91,325 per year
Now that you know everything about becoming a nutritionist in Australia, you are ready to explore the field of nutrition and make a difference in society.
Useful Links to Explore:
How useful was this post?
Click on a star to rate it!