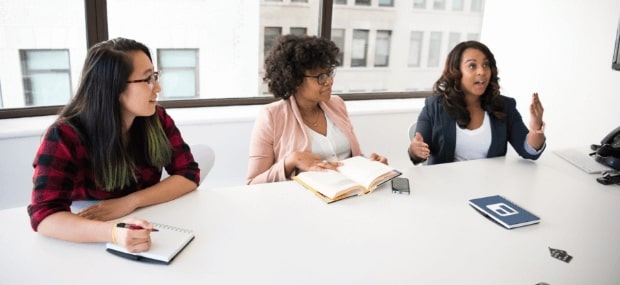 If you are planning to pursue a law degree in Australia, you can choose amongst a broad range of locations, including the cultural and economic hotspots of Sydney and Melbourne, and the east coast region of Brisbane.
There is no shortage of options when it comes to choosing the best place to study law in Australia.
So, if you are someone who likes to debate or see yourself interrogating in a courtroom, then getting a Law degree is the best option. A degree in the law allows you to take up a range of positions in the fields of politics, business, and banking.
There are three Qualification Levels:
Undergraduate Level

Postgraduate Level

VET (Vocational Education and Training) Level
1. Undergraduate Study in Law
Studying LLB or Bachelor of Law programs at the undergraduate level in Australia prepares you to have an exceptional law career and builds your foundation of knowledge, as well as the strategic, critical and analytical thinking skills required for the field of law. Becoming a lawyer will allow students to work for big businesses, accounting firms, banks, and government departments.
Under the LLB program, you can study the following courses:
Criminal Law

Business Law

European Law

International Law
An LLB degree (Bachelor of Laws) can be completed within a period of 3 to 4 years. At the undergraduate level, you can also obtain a double degree, pairing law with other courses like business, arts, languages, etc. Earning a double degree is also a great option if you want to expand knowledge about a particular subject that will complement your law profession.
Remember, just obtaining an undergraduate level degree will not allow you to practice law. But it is also important to undertake a PLT (Practical Legal Training) to become a lawyer, which enables to gain practical skills in the field of law.
Overall, the best law courses in Australia focus on innovative teaching and industry connectedness.
Where To Study Undergraduate Law Courses In Australia?
Most universities in Australia offer law degrees to international students. Some institutions even focus on providing distance education or online law courses in Australia. And only a few institutions in Australia offer rare combination courses such as "law with medicine".
You must also keep in mind, private higher education providers do not offer law degree in Australia.
Here are some of the top universities in Australia that offer undergraduate law courses in Australia:
2. Postgraduate Study in Law
LLM (Masters of Law) or postgraduate courses in Australia are designed for students or law professionals who want to obtain in-depth knowledge about a specialized law area in Australia, such as tax or international law.
At the postgraduate level, the Juris Doctor (JD) programs are becoming increasingly popular in Australia. A JD program can be completed within a period of three years. It has legal emphasis and can be studied alongside other advanced degrees. Studying a JD program improves practical focus and enable students to develop skills, including critical thinking, advocacy, informed advice, critical thinking, communication and analysis.
These skills help students to become eligible for practising law in Australia and allows them to apply for positions like business strategist, entrepreneur, corporate counsel or government policy advisor.
Also, there are other law courses in Australia for international students offering PLT (Practical Legal Training) for graduates, allowing students to gain the required skills to practice as a lawyer.
Other coursework programs offer students expertise in the fields like international law, information technology, commercial law, tax law and environmental law. Some LLM programs consist of coursework, while others might entirely focus on research. To get the degree, LLM students may also be required to complete a thesis.
Where To Study Postgraduate Law Courses In Australia?
Pursuing an LLM (Masters of Law) from an Australian institution can be an enlightening and exciting educational experience for international students. Many universities including some private providers in Australia offer postgraduate law courses.
The majority of universities in Australia offer postgraduate programs consisting of a master's thesis and practical coursework. Students have the option to choose from a variety of LLM programs in the areas of taxation, environmental law, international law or global business law.
Some of the postgraduate law courses in Australia may also be recognized in your home country. So, you need to conduct thorough research in order to find out that specific law program.
On the other hand, if you want to pursue a research degree, make sure to choose an institution that has an established research program.
Here are some of the top universities in Australia that offer postgraduate law courses for international students in Australia:
3. Vocational Education & Training Study (VET) in Law
VET (Vocational Education and Training) level law courses do not provide professional law qualifications. But the VET paralegal studies offer courses in the fields of legal administration, justice, security, law enforcement, and more. These courses may open a pathway towards other law degrees. You may also directly enter into an appropriate occupation, but your job prospects will only improve once you climb up the qualification ladder.
Where to Study VET Law Courses in Australia?
Several VET providers and TAFE institutes in Australia offer paralegal courses in Australia. But for particular specialisations, options might be limited in some of the institutions.
4. Career Opportunities for Students Pursuing Law in Australia
There are abundant career opportunities for students who choose to pursue a law degree in Australia. You could work as a lawyer or join a legal practice in the fields of business, criminal law, commercial law and family law. You can also join legal community centres linked to non-profit organizations.
Industries in Australia with the greatest demand for law graduates include workplace relations, private equity, tax, litigation, property, commercial/corporate, banking and finance. The average salary of a law graduate in Australia starts at AUD $72,000 annually.
Useful Links to Explore:
Don't forget to share this post!