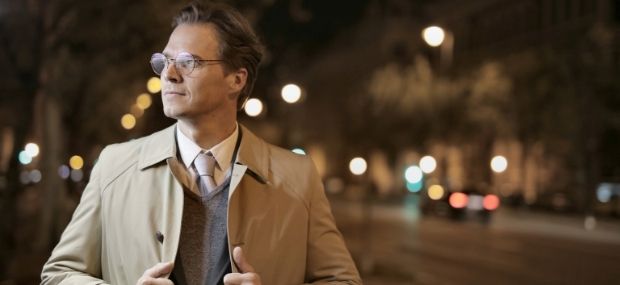 A career as a diplomat is a good option for those interested in politics, international affairs and are passionate about safeguarding the nation's interests abroad.

If you like navigating different nations and engaging with different cultures, you must know how to become a diplomat in Australia.
This is a stepwise guide that discusses the role and job responsibilities of a diplomat in foreign service and career pathways to become one.

1. Who Is A Diplomat?

A diplomat represents Australia abroad, safeguard Australians who either stay or travel in other countries and maintain relations with other nations throughout the world. They promote and protect the country's interests overseas and offer advice on foreign policy.

Diplomats are carefully chosen and considered members of a prestigious profession. They receive enormous support, high status, and special privileges and protections by the state and international law.

International law classifies them into four ranks: envoys, ambassadors, ministers, charge d'affaires (ambassador's deputy).

2. What Does A Diplomat Do In Australia?

Diplomatic service officers primarily work for the Federal Department of Foreign Affairs & Trade in Australia or overseas. They undertake many political and commercial tasks involving citizens and interests internationally.
The duties and tasks that a diplomat is entitled to are as follows:
Gather and report information that may impact Australia's interests and offer support and advice to ministers to formulate foreign policy based on the insights

Meet foreign leaders on a periodic basis and report back on significant situations.

Negotiate global agreements and pacts before their official authorizations by politicians

Oversee monetary and political developments in other nations of the world

Visit countries to develop positive international relations or reinforce existing positive ties concerning matters of trade, economics, human rights, peace, culture, and the environment.

Represent the country in government as well as in the media

Visit conflict-stricken nations to reconcile issues and bad relations

Process visa applications for overseas individuals who wish to get Australian citizenship.

3. Key Skills For Diplomats

Diplomats have the delicate art of diplomacy and inquisitive nature that is crucial to safeguard business interests and foster positive international relations.
They take on a wide range of distinctive tasks that requires them to have artistic, investigative, and enterprising skills.

If you want to become a successful diplomat, you must have as many qualities as listed below:
Interest in International Affairs

Willing to work throughout the world

Quick thinking

Determined

Self-assured

Enthusiastic

Good problem-solving skills

Excellent verbal and written communication skills

Cultural Adaptability

Influential

Composure

Inspiring

Good Information Integration and Quantitative Analysis abilities

Initiative and Leadership

Adventurous

Integrity

Effective Planning And Organizational Skills

Able to Build Positive Relationships

Good Judgement Skills

Optimistic

Dominant

Creative

Intuitive

Eloquent

Conversational Knowledge of languages such as Urdu, Farsi, Chinese, and Arabic is appreciated

4. Qualifications For Diplomat In Australia

Along with the broad range of hard skills and soft skills, you must have the right education to become a diplomat:
Must be an Australian citizen

Finish your Year 12 of high school

Earn a university degree in Arts and social science areas such as law, politics, commerce, economics, international relations, public administration, Asian studies, and foreign languages. Aim to obtain the best marks to qualify for admission to competitive graduate programs organized by DFAT and APS.

Learn a minimum of one foreign language

5. Steps To Become A Diplomat In Australia

A thousand job applicants are fighting for one diplomat position. This intense competition makes the selection process challenging.
A job applicant can expect to undergo vetting and several rounds of interviews to convince the interviewers about their suitability for the job.
Here is the list of steps to follow if you want to become a diplomat in Australia:

Step 1: Finish Year 12 of high school

Having a university degree is a prerequisite to becoming a diplomat. For this, it becomes mandatory to complete your Year 12 of high school in a good number of units to get an ATAR with a secondary school certificate.
Pick the correct subjects as they will be vital for your tertiary education.

Step 2: Get A University Degree

Diplomats are university graduates who have completed a bachelor's or a Master's qualification in academically demanding subjects such as political science, international studies, international relations, foreign policy, sociology, or cultural anthropology.

There are options available to study a single subject or a combination of subjects. Give your best to obtain exceptional marks to join the competitive DFAT and APS graduate programs. For more details on the eligibility criteria of the graduate program, click here.

Step 3: Get Work Experience

Get work experience by participating in humanitarian work, research activities, leadership roles, or joining a political party to strengthen your career.
Knowledge of foreign languages will give you a competitive edge over other job applicants.

Step 4: Apply for an APS role or DFAT graduate program

Once you have qualified, there are two pathways available to become a diplomat:

Apply for the DFAT or APS graduate program in your final year of study and complete the program. Graduates of the program become foreign affairs and trade officers and later become diplomats after getting an overseas placement.

Another way to become a diplomat is to start with an entry role in the APS as a trainee administrative service officer and complete a government traineeship and get promoted to administrative service officer or an executive-level officer. Click here to learn about the general DFAT recruitment guidelines.

The Department of Foreign Affairs and Trade issues Australian diplomatic passports to Australian citizens that allow the passport holder to travel across different nations worldwide for diplomatic objectives.

These passports are machine-readable travel documents that conform to the globally approved standards for biometric travel documents and are set out by the International Civil Aviation Organisation.

6. Relevant Courses For Diplomats In Australia
Graduate Certificate in Emerging Technologies and Law- RMIT Online

Graduate Certificate in Translation Studies

Graduate Certificate in Heritage Studies

Graduate Certificate in Social Research Methods

Graduate Certificate in International Relations

Graduate Certificate in Public Policy

Certificate IV in Youth Work
Graduate Diploma in International Relations

Graduate Diploma in International Law

Graduate Diploma in Translation Studies

Graduate Diploma in Heritage Studies

Graduate Diploma in Social Research Methods

Diploma of Community Services

Diploma of Community Services

Advanced Diploma of Community Sector Management
The Master of Laws

Master of Diplomacy

Online Master of Public Health

Master of International Relations

Master of Translation Studies

Master of Heritage Studies

Master of Social Research Methods

Master of International Law

Master of Public Policy

Master of International Development And Economics
7. How To Join The APS?

Many candidates compete for the position of Diplomatic service officers in the Australian Public Service and within DFAT.
Let us look at the different pathways to joining the APS:
As a Trainee Administrative Service Officer after completing the Government Traineeship. Opportunities for career advancement include APS Level 1/Administrative Service Officer Level 1.

Graduate Administrative Assistant after completing their training program. Opportunities for career advancement include APS Level 3/Research Officer Grade 1/ Administrative Service Officer

As an Executive Level Officer or Administrative Service Officer, when progressing to Executive Level 1 or Level 2, and pursuing management roles.
Interested candidates should regularly check for vacancies advertised on the APS website, or in newspapers.

8. How To Become A Diplomat For The UN?

A bachelor's degree with honors, work experience via internships, fluency in foreign policy, are the key steps to becoming a diplomat and securing a role in the US Foreign Service:

Step 1: Get Qualified

Complete a bachelor's degree in political science, international relations, international studies, cultural anthropology, foreign policy, or sociology.

If you want to know how to become a diplomat ambassador, completing a bachelor's degree in international relations is the ideal way to pursue this role.
To gain further skills, and expertise, earning a master's degree in public policy, public administration, international relations, political science, could be the best option for you.

Step 2: Get Work Experience

An applicable, and practical hands-on work experience is another crucial requirement to become an ambassador. Internship programs are a good way to obtain work experience in cultural awareness and international relations and improve chances to enter a role as a diplomat.

Students can choose from any of the below options:
A paid internship program as "Pathways Internship Program"

An unpaid internship program run by The U.S. Department of State that offers practical foreign policy experience for high school pass-outs, or students from undergraduate and graduate programs who are keen to become a diplomat.

By undertaking these internships programs, students get the opportunity to work within Washington, U.S. embassies, D.C. federal bureaus, and consulates all over the globe.

Students desiring to work as a diplomat for The United Nations, The World Bank, or UNESCO, can enrol for an internship in any of the following programs:
United Nations Development Programme

United Nations Children's Fund

United Nations Populations Fund

United Nations Office for Project Services

United Nations Refugee Agency

United Nations Environment Programme

Step 3: Select your Area of Specialisation

The U.S. Department of State looks for professionals who are specialized in managing specific Foreign Service responsibilities in other nations of the world. This makes it important to get choose a specific field of your interest and attain expertise in that line of work.

Here are a few specialties to choose from:

Step 4. Register And Undergo the Foreign Service Officer Test

Having decided on a career track, the next step is to register for the Foreign Service Officer Test. The test involves a rigorous selection process that comprises a written test followed by submission of a personal narrative, and an oral interview.

The oral interview is a 1-day test that includes role-playing exercises to assess the suitability of a job applicant for the role based on the following parameters that make one a successful Foreign Service Officer.
Serenity

Resourcefulness

Cultural adaptability

Information integration and Analysis

Initiative and leadership

Experience

Motivation

Oral and Written Communication

Planning and organization

Judgement

Working with others

Quantitative analysis

Step 5. Complete Security and Medical clearance

On successfully clearing the biggest hurdle (FSOT test), you have to pass the security check and medical examination to finally earn the status of a diplomat in the UN.
Once your application is approved, your name will appear on "The Register" which lists all the eligible candidates to become U.S. diplomats based on their review and scores.

9. How Long Does It Take To Become A Diplomat In the UN?

There are four main steps to becoming a diplomat in the UN:
Bachelor's Degree (4 years)

Gain work experience with Pathways Internship Programs (9 to 12 weeks)

Pass the Foreign Service Officer Test and security/medical clearances (4 to 6 months)

Get appointment to Foreign Service post (no stipulated timeframe)

Earning a master's degree (2 years) is not needed but undertaking a Foreign Service internship would help you get there sooner. You can become a qualified Diplomat in Australia in 5 or more years with a bachelor's degree.
10. Where Does A Diplomat Work In Australia?

The job of a diplomat is not confined to an office, as it requires travelling to the offices of heads of state. When starting your professional journey with DFAT, you will work at different locations within the country for several years before getting placed overseas.

Australian embassy jobs overseas are a great opportunity to become experienced and develop foreign language skills.
With the successful completion of the assignment, you get the right to specify the type of diplomat position that you wish to work in. Only a few experienced diplomats work in their home countries. Most of them work for overseas consulates and embassies in various global locations.
Australian diplomat jobs are focused on working in developing countries, where there are high rates of harsh climates, disease, or social disturbance. Their work environments may lack amenities and home comforts.

Being qualified as a diplomat, you get the opportunity to work with an experienced, visionary, and inspired team in Australia and abroad. T
here are many diplomacy occupations to explore, such as a civil service officer, foreign service officer, foreign service specialist, or diplomatic security officer.

Diplomats usually work standard hours when working locally. However, when employed overseas, their work hours could change due to the different climate and culture of the host country.

11. Job Prospects For Diplomats In Australia And Overseas

Changes in the structure of Federal Government divisions and expansion of existing departments will be the key driving factors behind the growth of the employment opportunities for diplomats and public service officers.

The vastness of the Australian Public Service sector, and the intense competition for DFAT jobs, indicate that the demand for qualified and skilled diplomats will continue to stay strong in coming years.

12. How Much Does A Diplomat Earn In Australia?

The diplomat salary in Australia falls within the range of A$51k to A$81k per year. The average diplomatic service officer salary in Australia is AU$70,500 / year or an equivalent of AU$24.34 / hour.

A diplomat in his early career (1 to 4 years of experience) earns an average compensation of AU$24.21/hour.
On the other hand, an experienced Diplomat with 10 to 19 years of experience can make up to AU$27.69 per hour.

13. Conclusion

Education, Global Perspective, Leadership, and Humanitarianism are all vital aspects to becoming a successful diplomat. It is an ideal career for those who care about government, policymaking, and the people of the world.

Becoming a diplomat, you get the opportunity to work in an environment where you can challenge your limits and learn a new skill set. The training will help you secure this prestigious role and open the door to several lucrative overseas opportunities.
Useful Links to Explore:
Don't forget to share this post!