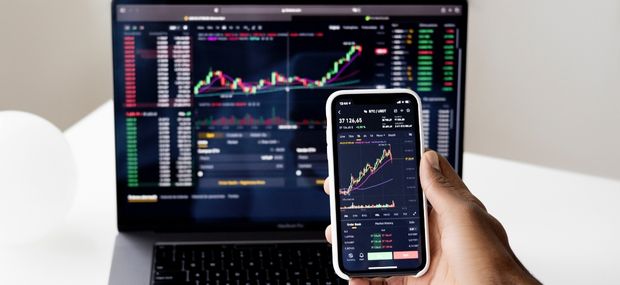 The ASX offers small-cap opportunities in plenty. Out of 2,000 companies listed on the exchange, over 70% are small-cap stocks with a market capitalisation below $200 million.
Small-cap stocks can have substantial growth potential. They may deliver financial earnings in dividends and stock price appreciation as they grow.
This blog explores how to buy and analyse small-cap stocks in Australia, the best ASX small-cap stocks for your stock portfolio, and how to invest in them.
If you still need a share trading account, we recommend the best broker for Australia and worldwide, eToro - You can create an eToro trading account HERE.
Buy Australian & international shares with unlimited commission-free trades. (No brokerage)
(eToro Service ARSN 637 489 466 promoted by eToro AUS Capital Limited ACN 612 791 803 AFSL 491139. Capital at risk. Other fees apply. See PDS and TMD)
1. What Are Australian Small-Cap Stocks?
Small Caps are also known as Penny stocks, Emerging Companies, Growth Stocks, or Micro-Caps. They are low in price and cost only a couple of dollars.
These stocks have a market capitalization ranging from a few hundred million dollars to $2 billion. The benchmark for ASX small caps stocks is the S&P/ASX Small Ordinaries Index (ASX: XSO). It signifies 200 companies in the S&P/ASX 300 Index (ASX: XKO).
Due to their small size, fund managers and institutional investors are only interested in buying them once the company's market cap reaches a minimum level. That's the reason they are less appealing to them.
2. Why Should You Buy A Small Cap Stock?
Investors find small caps more advantageous than mid-cap and large-cap stocks for the following reasons:
They have the potential to offer fast growth, and larger companies are primarily unmatched. Well-run and fundamentally strong small companies can have a considerable price rise potential. Where a blue-chip stock can grow only by 5%, a quality small-cap stock can give you 20%-30% returns in a reasonable timeframe.
Many are cheap, costing below $5 to buy, so you can begin building a portfolio over time without spending much. Moreover, small-cap stocks offer cheap diversification. You can spread your money in 4-5 high-growth stocks to lessen your risks and position your portfolio for success.
Small caps can thrive in any market. Where larger companies cut back on innovation during economic downturns, small caps operate in under-explored and uncompetitive industry niches. Investors can better capitalize on their potentially unlimited profit opportunities.
3. How Do You Buy Small-Cap Stocks In Australia?
Small-cap investing is about 'betting' on an undiscovered stock that is about to get significant exposure soon and may even transform into a large cap in a couple of months.
It can be an excellent way to boost your investment income and make considerable returns fast. However, you need a solid foundation and trading strategy, or it will lead to losses.
Here are the steps to help you buy your first small-cap stock:
Step 1: Find A Broker To Buy Small Cap Shares
Buying a small-cap stock is similar to purchasing any stock on the ASX. You will need a broker offering the services to trade in small-cap stocks.
But before you start, you must create an account to place a buy and sell trade. If you still need a share trading account, we recommend the best broker for Australia and worldwide, eToro - You can create an eToro trading account HERE.
Buy Australian & international shares with unlimited commission-free trades. (No brokerage)
(eToro Service ARSN 637 489 466 promoted by eToro AUS Capital Limited ACN 612 791 803 AFSL 491139. Capital at risk. Other fees apply. See PDS and TMD)
Step 2: Create A Shortlist And Analyse Stocks
Next, you must analyze and shortlist the stocks based on the Financials, Revenue Growth, Price-To-Earnings (P/E) Ratio Earnings Growth, Management, and Past Price Appreciation.
Step 3: Prepare a Trading Strategy to Execute Your Trade
After deciding on the right small-cap stock, prepare a trading strategy.
It will help you maximize your gains when your trading system goes right and minimize your losses when your system goes against your projection.
Step 4: Choose A Time To Execute Your Small-Cap Trading Strategy
It is the period you will require to analyze the share, arrive at conclusions, and assess whether or not it is worth a punt. It is a way to set realistic expectations over time.
You can identify long-term money-making opportunities by investing in promising small companies with a 5-year plan to launch an innovative service or product to market.
Step 5: Decide The Number of Small-Cap Shares You Want To Buy
Don't invest all of your money in one stock, as this is a very risky strategy. It is always good to pick two to four stocks to spread the risk.
Step 6: You Need Trading Discipline
It helps you stay focused and adapt to market conditions. Before entering a trade, clearly understand each trade's potential rewards and risks.
Fix your entry and exit targets and leave the trade once they are hit. Keep strict stop losses and stick to them to curtail your losses.
Step 7: You Are Read Now To Place The Buy Order
Once you have decided on the below, you can place your first order.
Your return on investment expectations

The maximum risk you can take

Position sizing, stop-loss

Profit-taking rules
4. What Are Risks Associated With Small Cap Stocks?
Having talked about the benefits of buying a small-cap stock, now let us look at the risks they may present you:
Liquidity is the primary concern with small caps. It may be harder to trade in these shares due to low availability on the market.

Small companies have limited financial resources for their operation and growth, making them more prone to failure.

When buying small caps, you should be ready to face the extremes on both sides. Small caps give you massive gains when the market sentiments are favourable; however, bad news can drastically affect the stock price.

These stocks are under-researched and rarely in market news, so you must do extensive research before buying to avoid losses due to wrong selection.
5. How Do I Find Small-Cap Stocks In Australia?
Only some small companies have the potential to outperform in the future. That is the reason you need to learn how to pick small-cap stocks. Carefully assessing each stock before buying requires time, experience, and enthusiasm.
Here are a few metrics to keep an eye on:
Business
Understand the company's business, core activities, and industry functions. Find out its 'unique selling proposition.
Financials
Look at the company's balance sheet to understand the company's fundamentals and financials. Check their cash flows and reserves, existing loans, growth percentage, and shareholding pattern.
Ensure the selected company is the leader in its industry segment and among its peers.
Revenue Growth
Check their sales and revenue growth over the past years. Budding companies can deliver higher revenue growth than larger and mature companies. Look for a stock with revenue growth above 20% and a track record of consistent revenue growth.
Price-to-earnings (P/E) Ratio
The timing is crucial when buying any stock. You can check whether the company is overvalued or undervalued by checking its P/E ratio. Where a lower ratio indicates a company is a bargain, a higher ratio suggests it's expensive.
Earnings Growth
Earnings growth is again worth considering factor when analyzing small-cap companies for investment. Though these stocks may not have profits, their net income should trend upward to narrow losses.
Management
Look at how trustworthy, reputed, and experienced the management is. A company with solid management and a track record is much more capable of surviving downturns in the market.
Also, find out how many shares the company's director holds (should be at least 50%) and whether he is increasing his stake in the company.
Past Price Appreciation
The best performers have a history of outperformance and a track record of growth. This momentum can continue for several years to come.
6. Is Small-Cap Investing For You?
Compared to large-caps, small-cap investing involves greater risks and higher return potential. Understanding your risk tolerance and time horizon is essential before investing.
Small-cap investments are better suited for younger investors who plan to hold stocks for decades than retirees living off dividend income.
Given that the small-cap sector comprises many underreported stocks, you must have the time, skill, and interest to analyze them before directly investing.
Inexperienced investors who need more market knowledge can opt for small-cap managed funds, where professional managers manage the money. It is advantageous as you don't need to make investment decisions and benefit from the expertise of full-time professional managers.
Note that though finance professionals run the funds, it doesn't remove the risks inherent in the sector. Moreover, you need to pay fund management fees to avail of the service.
Lastly, trading small caps can cause a wide range of emotions within you, such as joy, anger, regret, euphoria, despair, stress, and confusion. How you control your emotions determines your winning or losing in a trade.
Small-cap investing can be worth considering if you are good at managing emotions and have a rigorous trading plan.
7. How Much Do Small-Cap Stocks Return On Average?
Hundreds of small-cap stocks on the ASX spread across several industries, and business cycles exist. Performance assessment is one of the significant factors to consider when picking the right small-cap stock.
The MSCI Australia Small Cap Index measures the performance of the small-cap sector of the Australian market. The index has delivered a 10-year yearly return of 9.70%.
8. Which Fund Is Best For Small-Cap?
Here are some of the under-the-radar stocks listed on the ASX that have performed stellar performance:
Kogan Pty Ltd (KGN)

Medical Developments Pty Ltd (MVP)

Evolution Mining Pty Ltd (EVN)

Macquarie Telecom Pty Ltd(MAQ)

Austal Pty Ltd (ASB)

Bellamy's Australia Ltd [ASX: BAL]

Blackmores Ltd [ASX: BKL]

Netcomm Wireless Ltd [ASX: NTC]

Pilbara Minerals Ltd [ASX:PLS]
Besides the above, you may also consider the below best shares to buy now:
Telix Pharmaceuticals Ltd (ASX: TLX) - $1.31 billion

Collins Foods Ltd (ASX: CKF) - $1.21 billion

City Chic Collective Ltd (ASX: CCX) - $718 million

Accent Group Ltd (ASX: AX1) - $699 million

Silk Laser Australia Ltd (ASX: SLA) - $139 million
9. Is There An ETF For Small-Cap Stocks?
These are the two best small-cap ETFs to get the maximum exposure to the small-cap market segment:
The Vanguard MSCI Australian Small Companies Index ETF (ASX: VSO)
The fund tracks the MSCI Australian Shares Small Cap Index

The fund gave 18.27% returns in the year to November 30.

The management fee is 0.30% per year.

Investors get distributions from the fund once in six months.

It held 164 securities on October 31.
If you want to know which small-cap fund is best for five years, this fund is the best choice:
The Betashares Australian Ex-20 Portfolio Diversifier ETF (ASX: EX20)
The fund provides you with exposure to approx. 180 ASX-listed stocks ranked in market capitalization from 21 to 200.

The fund has given 18.74% annual returns to October 31.
10. Is Vanguard Small Cap Good?
With a focus on smaller companies and meagre expenses, the Vanguard Small Cap Index fund is an excellent addition to investors' long-term portfolios.
As of December 16, 2022, the Vanguard Small Cap Index fund has assets worth $42.70 billion spread across 1,498 different holdings.
This medium-sized ETF with $44,471,437,867.20 AUM is perfect for investors looking to maximize exposure to small-cap U.S. companies. Furthermore, its net expense ratio of 0.05% makes it highly attractive to many.
11. Tips For Trading Small Caps
Trading a stock requires effort and time, especially if it is a small-cap.
Here are a few tips to make your small-cap adventure more financially rewarding:
Deeply study the fundamentals and financials of the small caps before you invest.

Place 'limit orders' if the trading volumes are low.

The current stock price isn't necessarily the price you have to pay to buy shares. It shows the price at which the last transaction occurred. Always use the 'real-time quote window' to check the immediate bid and the asking price. It clarifies how much you should pay to buy a stock.

Stay patient. Refrain from acting on every news or price movement. If you have done the research, and have faith in that stock, then don't rush.

Refrain from investing in bulk. Build your positions over days or weeks. It will give you a better opportunity of getting smaller trading orders filled right away.

Ensure you regularly review and evaluate your trading plan.
12. Conclusion
Small-cap shares can deliver outsized returns with a heightened degree of risk.
The best stocks, when added, can help boost returns in a well-diversified portfolio. Make sure you consider your financial situation and objectives and set your personal goals before investing.
If you still need a share trading account, we recommend the best broker for Australia and worldwide, eToro - You can create an eToro trading account HERE.
Useful Links to Explore: