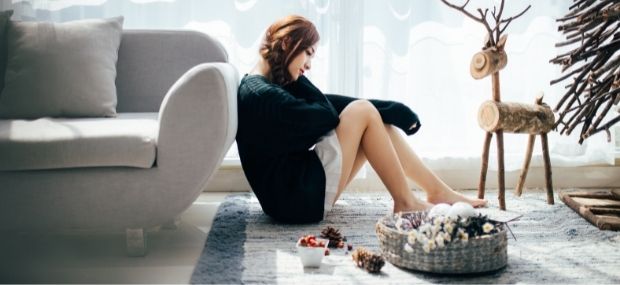 Are you considering a career in counselling? You are in the right place!
Counselling is the best career option for those who are naturally empathetic. A counsellor's position is as rewarding to the professional as to society since it allows them to assist people with socio-emotional difficulties.
Those considering a career in the counselling sector have a bright future ahead of them, with plenty of job opportunities.
If you want to pursue a career in counselling, read the post below and learn how to become a counsellor in Australia, including how long it takes, the courses and degrees to study, qualifications requirements, the salary, and more.
1. What Does A Counsellor Do?
Primarily found in healthcare or school settings, counsellors assist people in defining and working with social, emotional, and educational issues. It incorporates several therapeutic activities into the counselling process, such as those involving communication or cognitive behaviour.
The counsellor assists an individual in developing constructive solutions to their difficulties by helping them clarify concerns, develop strategies, explore choices, and increase self-awareness. Simply expressing your experience to a counsellor and being listened to is therapeutic for some people.
A counsellor may collaborate with a medical practitioner or another health professional when providing comprehensive and integrated treatment.
Counselling is a form of assistance that is kept private. This implies that whatever an individual discusses with the counsellor is confidential and only the person and the counsellor know about it.
The only exception is when a counsellor has a duty of care to disclose something that jeopardises your or others' safety. The counsellor will inform the patient of this legal duty during the first counselling appointment. In Australia, counsellors use different approaches to help people deal with their problems.
Counselling is available to anybody who is dealing with a personal issue. There is no problem that is too big or small to seek help. People seek counselling for many reasons, including:
Anxiety, stress, and depression

Loss and grief

Addiction

Career and work issues

Parenting

Self-esteem issues

Trauma and abuse

Relationships and communication issues

Exploring their sexuality or gender identity

Life transitions include divorce, separation, a new baby's birth, and a friend's or family member's death.
2. Major Duties and Tasks of a Counsellor
Work with other professionals like social workers, psychologists, and medical practitioners as part of a health management team.

Assist clients in resolving mental, emotional, and lifestyle issues.

Act as intermediaries in conflict resolution.

May work in a call centre.

Act as a facilitator in group sessions.

Consult with clients to build rehabilitation plans considering their social and vocational needs.

Consult with clients to develop rehabilitation plans for vocational and social needs.

Present alternative techniques, and discuss the potential for behaviour and attitude change.

Contribute knowledge, insight, and advice on students' learning and behaviour, particularly those with special needs. Also, support teachers and parents in coping with their needs.

Assist with understanding and changing expectations, attitudes, and behaviour to improve marital and interpersonal relationships.

Assess client needs regarding treatment for alcohol and drug abuse.

Conduct counselling interviews with couples, individuals, and family groups.

Work with clients on study, career, and employment options by examining and obtaining information relevant to their needs and abilities.

Provide resources and information to help clients with job-seeking skills.
3. Steps To Become A Counsellor in Australia
Here are some common steps you can follow to become a counsellor in Australia:
Step 1: Undertake A Diploma Course
In Australia, a professional qualification is usually necessary to work as a counsellor. You can study a diploma course as a first step to gaining some understanding of the profession before completely diving in.
A diploma provides students with an overview of the subject and essential skills training for entry-level counselling positions. Students will also learn about interpersonal communication, crisis management, and case management, among other vital aspects of the job.
You can study Diploma of Counselling (CHC51015) via VET (vocational education and training) providers. This course equips students with the essential skills to recognise an individual's lifestyle or emotional issues and provide appropriate help.
Additionally, students will get the chance to collaborate with several industry professionals, honing their skills in various counselling therapies while developing strong client connections.
Note: Diploma graduates usually qualify for entry-level positions as family support workers or counsellors.
Furthermore, diploma courses may include practical components to wrap up your training and provide a final proficiency evaluation. These might incorporate being a trainee counsellor and finishing a specific number of supervised counselling sessions with different clients in a simulated setting.
These events will better understand a counsellor's everyday challenges and responsibilities and provide you with essential professional experience to include in your CV.
Overall, taking modest steps in your education will provide you with an overview of the industry and its procedures, allowing you to assess your suitability for the job.
Step 2: Think About Specialising or Completing an Undergraduate Degree
Some of the specialisations available in counselling include alcohol and drugs, grief, and marriage and family counselling. Individuals who have completed a general qualification can focus on a specific area.
Students will generally discover several certificates and diploma options for different sectors in this industry, just as they would for foundational courses. Vocational education and training providers are always a popular choice for such qualifications.
You can study specialised courses, such as Certificate IV in mental health (CHC43315) and Certificate IV in alcohol and other drugs (CHC43215).
Each course offers training to tackle the specific difficulties surrounding a given societal concern, allowing you to work on your specialty and increase your chances of landing a job.
You can also choose to continue your education after receiving your diploma. Those who complete a bachelor's degree (Bachelor of Counselling) have a better probability of obtaining a job.
Besides, an undergraduate degree provides you with valuable practical experience in the workplace.
Step 3: Register With Your State Teaching Board
Most skilled counsellors opt to work in schools, assisting young kids in dealing with many social and educational issues.
Indeed, research shows that the education and training sector covers 36 per cent of the industry, only a little behind health care and social assistance, which covers around 47.4 per cent of employment.
However, before you work as a school counsellor, some Australian institutions may need you to register with your state's teaching board. The following are the general counselling legal requirements in Australia for the registry, which vary as per the state or territory:
Possess a four-year teaching degree from a nationally approved university.

Hold a work visa or be a New Zealand or Australian citizen.

Obtain experience working with children and go through a national police check.
Prospective school counsellors may also have to show proof of registration as psychologists, depending on the institution they are applying for. For instance, this criterion exists in most public schools in New South Wales (NSW).
Just like certified teachers, registered psychologists must complete a bachelor's degree in the discipline approved by the board, including two years of supervised training and practice.
Step 4: Get Professional Accreditation
Finally, individuals interested in pursuing a career in counselling may benefit from gaining professional accreditation. The two leading bodies in the industry are the PACFA (Psychotherapy and Counselling Federation of Australia) and the ACA (Australian Counselling Association).
These organisations are excellent sources of information, particularly if you want to learn about the counselling industry's professional and ethical standards. They also hold access to authorised courses, educational items like counselling journals, and the most recent industry research material.
Members of these organisations also receive a discount on various professional development opportunities, including short training courses, conferences, and workshops.
Furthermore, in addition to tangible rewards, affiliation with the respected organisations will benefit job seekers, as both represent the highest standards of excellence for practitioners in psychotherapy and counselling.
Australia's counselling sector will be in high demand in the next few years, providing many employment opportunities to individuals interested in social and community welfare.
Aspiring professionals can look forward to a steady, fulfilling career with the proper training, certifications, and experience in the industry.
4. What Are The Skills Required To Become A Counsellor In Australia?
Counsellors need specific traits and skills to succeed in a challenging setting. These skills may include the following:
Communication Skills: Counselors must communicate clearly and sensitively with their clients while also focusing on building relationships. When working with vulnerable groups, they must select words wisely. Nonverbal communication skills, such as a professional and calm tone and positive body language, are crucial for effective communication.
Nonjudgement, Empathy, and Compassion: Counselors may genuinely relate to clients and develop trust and rapport. They try to understand their point of view, caring for them and enabling them to disclose everything on their minds without fear.
Professionalism: Counsellors must be sympathetic and rely on their own life experiences. However, they must maintain professional boundaries, so they keep their personal information private from clients or take their jobs home at the end of each day.
They need to practice self-care and be willing to seek advice from others, such as a supervisor and debrief on unpleasant sessions. They also must maintain a counsellor's ethical and legal obligations, ensuring that their actions are always constructive and appropriate.
Tenacity and Patience: Sometimes, it takes a long for clients to make significant adjustments in their lives. Counsellors must continue to assist them and not allow burnout and frustration to harm their relationship.
5. How To Become A Counsellor Without Going To University?
Counselling is not registered in Australia; thus, accreditation and higher education are not mandatory. However, depending on your state, you must follow a code of practice.
Additionally, getting a qualification is highly valued in the industry and is required by most employers. Obtaining a qualification is also one of the best ways to:
Learn ethical, legal, and professional standards.

Hone essential character traits, skills, and counselling techniques.

Get guidance and experience in a supportive environment.

Understand thoroughly what a counsellor does.
Obtaining certification and accreditation from organisations like PACFA and ACA is also beneficial for getting professional development opportunities and affordable professional insurance.
Furthermore, qualifications can assist aspiring counsellors in developing additional competence in their chosen specialisations, such as:
Family counselling

Trauma counselling

Substance abuse or alcohol counselling

Case management

Rehabilitation counselling

Counselling within a university or school
6. How Much Does A Counsellor Earn in Australia?
In Australia, the average counsellor salary is around AU$93,400 per year or AU$48.00 per hour. The pay for entry-level professionals starts at AU$83,000 per year, with the most experienced professionals earning up to AU$112,950 annually.
Now that you know everything about becoming a registered counsellor in Australia, you are ready to work on your natural talents and create a successful career in counselling.
Useful Links to Explore: