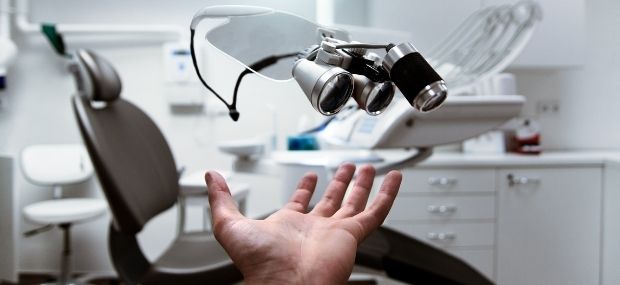 Have you ever wondered what it is like to become an optometrist in Australia? Whether you want to own an optometry practice or see yourself working as a researcher, Australia offers plenty of opportunities to explore the field.
Although the field of optometry may seem daunting, it is an extremely rewarding career choice as it is all about making a difference in the lives of people and helping them to see properly and clearly.
As the work of an optometrist usually entails protecting and caring for eye health and vision, their patients can primarily benefit from their ability to detect, prevent, and treat eye conditions that may lead to loss of vision and even blindness.
In this post, we will discuss everything you need to know about how to become an optometrist in Australia, including optometry schools, education requirements, skills, and more. So keep reading.

1. Who is an Optometrist?

An optometrist is a go-to person for all eye concerns, and they play a crucial role in determining eye problems and deciding what can be the appropriate treatment option. They usually work in hospitals, private, or retail settings.

Additionally, optometrists form close relationships with a network of different health providers, such as ophthalmologists. They work closely with them to provide their patients with the best available clinical treatment.
Besides, optometrists may refer any serious or complicated eye health condition to an ophthalmologist who takes further steps to treat the issue. Not only that, but they also consult with an ophthalmologist before diagnosing severe eye diseases like glaucoma.
If you want to become an optometrist in Australia, you must possess an optometry degree or a relevant undergraduate degree. In addition to that, you can also undertake a postgraduate qualification in optometry.

2. What Does an Optometrist Do?
An optometrist identifies and treats sight problems, examines patients' eyes, and conducts vision tests. Some of their primary work responsibilities include recognising and preventing ongoing eye issues, prescribing treatments, eye therapies, corrective lenses, eye drops, and more.
As optometrists often work in retail and medical settings, they are required to have an understanding of retail and a certain level of experience. Promoting, selling, and answering questions about specific optical equipment like frames or glass cleaners are some of the other activities performed by optometrists.
They also do data and administrative work, where they are required to recognise, analyse, and store patient details correctly, depending on their purchases, ongoing treatments and recoveries.
Higher-level optometrists may manage employees and staff and coordinate with sales representatives to maintain the company's product supply. Optometrists generally practice privately, such as at vision centres and eye offices — they may also teach students at the university level.
Here are some other career pathways that you can consider as an optometrist:
Participate in international or local eye outreach programs.

Try volunteering and working overseas.

Work in a hospital or community health centre like with ACCHS (Aboriginal Community Controlled Health Services)

Work at various universities as a community teacher,

Deliver visiting outreach services to underserved communities.

Work for several optical companies as an industry representative

Follow your passion for academia or vision research.
3. Major Duties and Tasks of an Optometrist
An optometrist's day is packed with a daunting and diverse array of duties and tasks, from prescribing contact lenses and glasses, treating conditions like retinopathy and glaucoma, to providing post- and pre-operative treatment to patients who have undergone ophthalmologic surgery and conducting minor surgical procedures.
Here are some other tasks and duties performed by an optometrist:
Identify the type and the extent of eye or vision problems and other diseases by examining the eyes of patients with the help of advanced procedures, instruments, and tests.

Conduct eye testing and screening to determine occupational fitness or fitness to drive.

Handle minor eye conditions by prescribing ocular therapeutic drugs.

Examine patients for symptoms of systemic conditions and eye diseases, including glaucoma, high blood pressure, diabetes, and multiple sclerosis. They may also work with eye surgeons and medical practitioners to co-manage patients when needed.

Undertake retail, managerial, and administrative tasks.

Monitor patients' ocular health and vision by using imaging techniques, such as computerised vision tests and digital retinal photography.

Prescribe lenses, glasses, and low vision aids, and also check suitability.

Receive referrals or refer patients to other health providers and prescribe medications for the treatment of eye issues.

Diagnose defects of binocular function and eye movement disorders.

Instruct patients on how to use correct techniques and eye exercises to coordinate eye movements and focusing.

Test the function of visual pathways, intraocular pressure, eye movements, and perform other tests.

Advice on visual health matters like vision care for the elderly, contact lens care, visual ergonomics, optics, and industrial and occupational eye safety.
Note: Optometrists may also have to counsel patients on other health problems like obesity or smoking, and tell them how it can affect their ocular health.

4. What are the Skills Required to Become an Optometrist in Australia?
Through formal optometrist training, you will understand all the technical aspects of being an optometrist, but you won't learn the personal qualities or soft skills that are required to deal with a wide range of people from different backgrounds. Hence, you need to have a caring attitude and be excellent written and verbal communicators.
Now, let us see in detail what attributes you require to become a successful optometrist:
Active Listening and Detail Oriented: You cannot focus enough on the importance of having good listening skills. These skills not only help you to understand what your patients are trying to convey but also help you to respond appropriately by prescribing the right medications and treatment. As optometrists work precisely, so you are required to pay attention to detail.
Interpersonal Skills: In addition to possessing strong verbal communication and listening skills, you must be able to interpret the non-verbal signs of your patients, as well as instruct and persuade them to take the right measures.
Problem Solving and Critical Thinking: You must be able to identify problems and then solve them using your critical thinking skills, which may include analysis, interpretation, observation, decision making, and more.
5. Steps to Become an Optometrist in Australia

You can study optometry at undergraduate and postgraduate level. Both paths require you to complete your high school degree with a required ATAR (Australian Tertiary Admission Rank) score.
If you are applying for an undergraduate optometrist degree, you may need to sit and register for UMAT (Undergraduate Medical and Health Sciences Admission Test). Alternatively, if you are already a graduate student, you need to take the GAMSAT (Graduate Medical School Admissions Test).

Follow the steps below to become an optometrist in Australia:
Step 1: Get an undergraduate degree in optometry or a similar field like a degree in vision science. You can then obtain a postgraduate qualification in optometry.
Step 2: Before you apply for optometry courses, it is crucial to check the entrance criteria so that you properly understand the course requirements. You may find that different optometry schools have different requirements.
However, usually, the graduate pathway takes up to seven years, while the high school pathway takes between 3.5 to 5 years to complete, depending on any recognition of prior learning that you may have and the pattern of study.
Step 3: Remember, national legislation controls the practice of optometry in Australia and only registered optometrists are allowed to practice optometry. Therefore, you will need to register with the Optometry Board of Australia once you complete your education.
Note: Optometrists who are registered with the Optometry Board of Australia can further apply for membership with Optometry Australia. To get further information, you can contact the relevant division of Optometry Australia as per your state or territory.
6. Choosing the Best Optometry School in Australia
In the process of becoming an optometrist, it is crucial to know how to choose the right optometry course because something that might be best for someone may not be the best for you.
So here's what you should consider before taking up an optometry course in Australia:
Admission requirements

Program structure and curriculum

Program length and degree awarded

Faculty composition, student demographics, and faculty tenure

Campus setting, geographic location, and facilities

The average size of the class and size of the university

Extracurricular and internship opportunities

Types of clinical education and training opportunities

Graduate employment rates

Cost and financial aid opportunities
Below is a list of the top five Australian optometry schools and the degrees offered by them:
| School Name | Location | Degrees Offered |
| --- | --- | --- |
| Deakin University | Waurn Ponds, Geelong, AUS | Bachelor of Vision Science / Masters of Optometry |
| University of Melbourne | Parkville, Melbourne, AUS | Doctor of Optometry |
| University of New South Wales | Kensington Campus, Sydney, AUS | Bachelor of Optometry / Bachelor of Science |
| Flinders University | Bedford Park, Adelaide, AUS | Bachelor of Medical Science (Vision Science) / Master of Optometry |
| Queensland University of Technology | Kelvin grove, Brisbane, AUS | Bachelor of Vision Science/Master of Optometry |
7. Areas of Specialisation in Optometry
Optometry is already an extremely specialised area of work, so there are only a few specialisation options available in this field. Most optometrists choose to take up full-time sales positions, and others practise privately or move into management roles.
Let us have a look at the two most popular specialisations that an optometrist can undertake:
Private Practice
In addition to taking care of daily tasks, an optometrist who moves into private practice is also responsible for managing budgets, staff, and handling advertising for their business.
Not only that, but they also ensure that all the administrative work is completed on time and they stay updated with the latest development in the optometry field.
Sales
As most optometrists are found working in retail settings, some of them choose the sales side of the business to deal with clients directly. Usually, sales specialists gain expertise in various styles and brands of contact lenses, glasses, and other optical equipment.
They also offer advice to customers on what solutions will best suit their requirements. Additionally, they discuss with other optometrists the latest developments and trends in visual aids.
8. How Long Does it Take to Become an Optometrist in Australia?

To become an optometrist takes three and a half to seven years, depending on the university you attend. Generally, the high school pathway takes between 3.5 to 5 years, whereas the graduate pathway takes around seven years to complete.

9. How much do optometrists earn in Australia?

It is important to note that the salary of optometrists may vary in Australia, depending on their qualification, specialisation, and experience. According to PayScale, the average annual optometrist salary in Australia may range between AU$75,000 to AU$108,000.
Now that you know everything about how to become an optometrist in Australia, you are ready to make a breakthrough in the field of optometry.
Useful Links to Explore:
Don't forget to share this post!